COLA: Taking a Direct Cost Look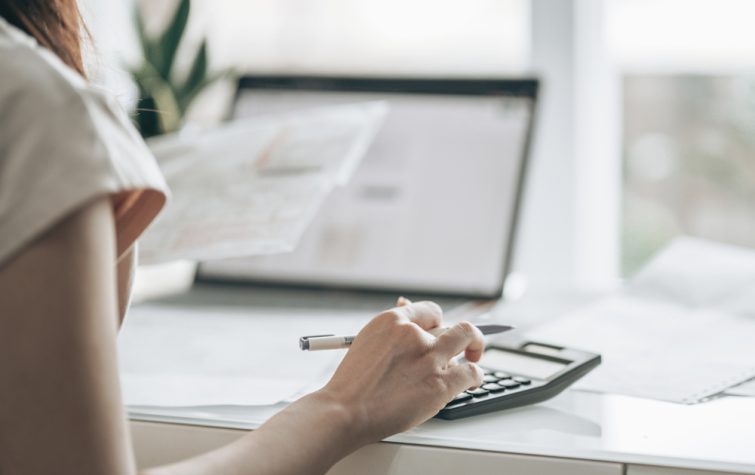 The year of 2022 has seen a whirlwind of change. With the decrease on COVID restrictions, changes with talent acquisition and remote work, and rising inflation rates, the global mobility sphere has had to adjust and adapt to be better suited for the current environment. As we mentioned in our previous blog, inflation and mortgage rates have pushed global mobility professionals to reconsider COLA and its impact on their relocation policies.
By taking a closer look into the rise in inflation, we see that this increase impacts essential costs when it comes to employee mobility. Expenses such as the transportation of household goods and corporate/temporary housing are all directly impacted. But what is the extent of this impact? And what parts of your relocation program should be evaluated to adjust to the increases?
We have put together a Direct Cost Worksheet designed to provide you with some solutions. Feel free to use this worksheet as a resource and driving force in your global mobility policies.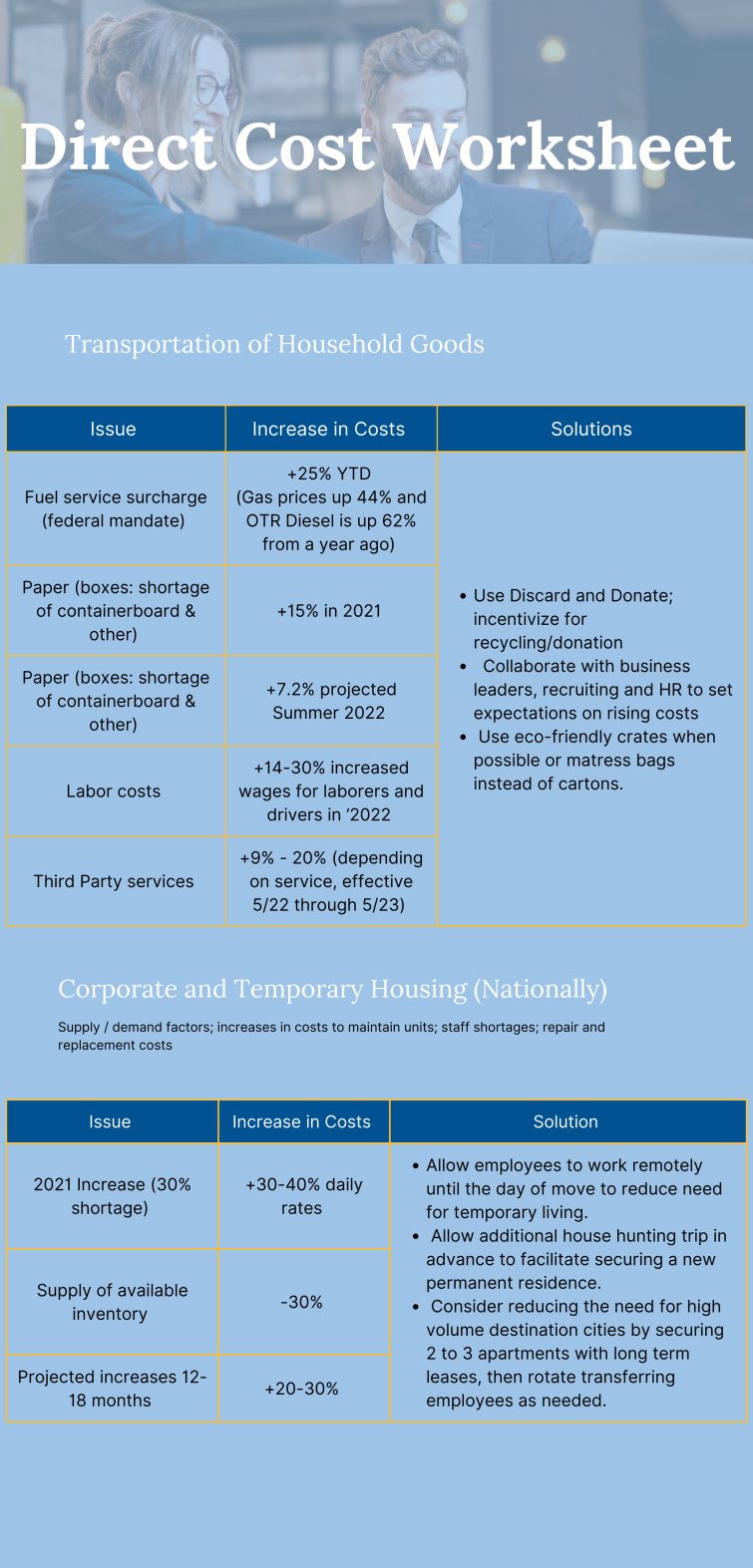 Though our worksheet analyzes household goods and housing, there are others points of impact that you should be aware of. Other areas that the rising interest rates may effect your global mobility programs are:
Real Estate Taxes
Language/Cultural Trainings
Immigration Processes and Procedures
CapRelo will provide you with updates on these trends. Subscribe here to get all your COLA questions answered. For more information, contact one of our service professionals today.