Defining Global Mobility Success After COVID: What to Learn from Mobility Leaders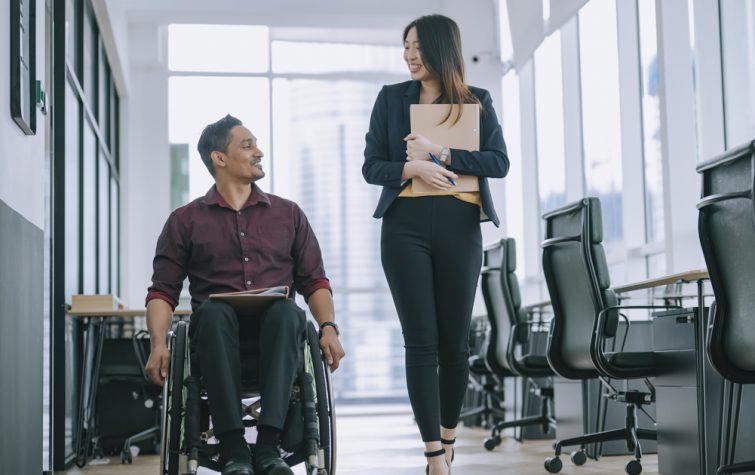 The world was barely into, what we now know as, the "COVID shutdown" when business consultants were already opining about what's next. In May 2020, McKinsey & Company had this advice for business leaders:
"In order to come back stronger, companies should reimagine their business model as they return to full speed. The moment is not to be lost: those who step up their game will be better off and far more ready to confront the challenges—and opportunities—of the next normal than those who do not."
Even though we had to wait nearly another two years to begin seeing our way beyond the pandemic, the five qualities McKinsey identified as important to businesses' future success were spot on: resolve, resilience, return, reimagination and reform.
In a nutshell, defining success after COVID is all about innovation. That was the theme permeating through our own recent research commissioned with the HR Research Institute. Diving into the data, we discovered some distinct differences in how global mobility leaders, and laggards, are innovating their businesses to thrive in a post-pandemic marketplace. Here are a few things we learned.
Leaders have adjusted policies to meet employees' needs.
Respondents from global mobility leader organizations say relocated employees give their organization's global mobility policies and processes high ratings. We found that, on average, global mobility leaders are more likely than novices to be rated positively in the areas of equity, flexibility and level of
support. In fact, flexibility is rated the highest, indicating that global mobility leaders are less likely to have a one size fits all approach to relocation.
More than half (55%) of global mobility leaders have updated their relocation policies to better accommodate flexible working arrangements. That compares to less than one-third of global mobility novice organizations. We found similar trends when we asked about employee benefits for mental health and well-being: 52% of leading organizations have expanded their policies to address employee well-being, compared to just 27% of novice organizations. Leaders also are significantly more likely to offer more personalized relocation benefits than other employers.
Global mobility leaders' policies are clear and comprehensive.
While flexibility being offered to employees is critical, that doesn't mean there is a lack of structure. In fact, our research found a dramatic difference between global mobility leader organizations and novice organizations in the presence of structure and organization when managing relocations.
The top pain points that novice organizations face in relocating employees are nearly non-existent in leading mobility organizations. In adjusting to a post-COVID world, leaders have paid attention to establishing well-defined relocation policies, tweaking processes to ensure they are consistent and communicating clear ownership of the relocation management function.
Budgets and accountability are well defined.
Similarly, global mobility leaders are solidifying where and how relocation dollars are budgeted. For mobility programs to thrive going forward, these organizations recognize that transparency and accountability are critical. More than three-quarters (77%) have well-defined mobility budgets, giving them the control and consistency that most novice organizations lack.
Leaders are addressing DEI&B head-on.
As McKinsey pointed out, defining success post-COVID in large part comes down to reimagining our organizations. Nowhere may that be more evident than in leading organizations' greater emphasis on mobility programs that embrace diversity, equity, inclusion and belonging. These organizations have focused on updating their policies to reflect greater flexibility (42%) while offering more DEI&B-friendly benefits to support assignees (28%) and more equitable compensation policies (28%). Other success strategies our data uncovered include pursuing more DEI&B-friendly supplier partnerships; offering incentives for greater diversity in the assignee pool; and allowing more exceptions to standard policies.
Leaders seek out industry expertise.
Global mobility has never been more complex than now as the industry emerges from pandemic shutdowns and pivots. The most successful mobility organizations recognize the value of partnering with industry experts to navigate those complexities. More than half (52%) say they rely on trusted industry-specific relocation management partners. While industry expertise is the most important factor in choosing the right partner, they also place high priority on a vendor's ability to be a good partner.
Want to dive deeper into what is defining mobility success after COVID? Get more insights and best practices to guide your mobility business into the new normal in CapRelo's full research report.