It's Our Time to Be Part of the Solution: What We Can do to Help Solve Hunger in Our Communities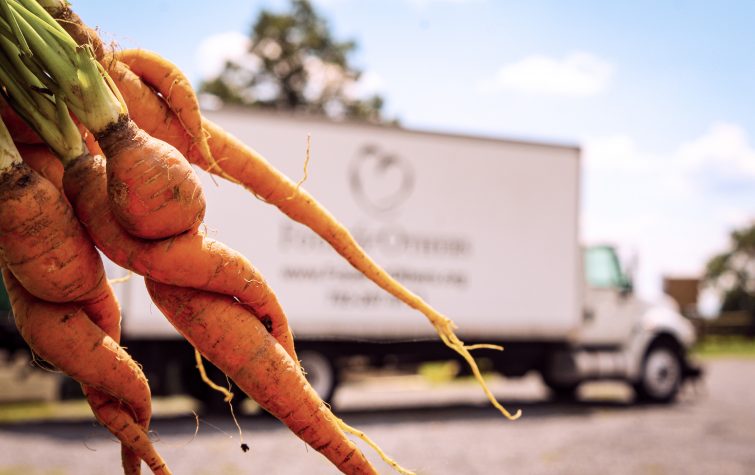 In a few weeks, many of us will be sitting down to some of our favorite Thanksgiving dishes. At my house, our family meal traditionally is followed by a nap, some football, and then perhaps a return visit to the kitchen for another plate.
But for many – even in the US – that is not their Thanksgiving Day experience. Or their experience most any other day.
That's because millions of our neighbors struggle with food insecurity. The latest numbers put the food insecure population at nearly 270 million globally. To put that in perspective, that equates to the population of Indonesia. Here in our own communities, 1 in 6 people don't have enough food for a healthy lifestyle.
What Causes Food Insecurity?
With just a few things going awry, a family can suddenly face food insecurity. The fact is, it could happen to just about any of us.
A job layoff, an illness or accident, or unexpected expenses can put a family in a situation of choosing food or paying bills. Because of COVID, we have seen food insecurity skyrocket in the past two years. Food pantries and grocery stores were empty as a result of supply chain issues and stockpiling. Many workers, especially in service industries, were without work as businesses shuttered temporarily or even permanently.
Solving Food Insecurity Starts Here
With food insecurity such a pervasive and complex problem, how can one person or company make a difference? At CapRelo, we decided several years ago that it starts here, at home. By supporting local and regional initiatives, we believe we are playing a part in addressing something much bigger.
In 2018, CapRelo and our enterprise partners launched the JK Community Farm, a 150-acre nonprofit that grows organic fruit, vegetables and protein without chemical pesticides or synthetic fertilizers, and features examples of sustainable agriculture, like a compost system, rainwater harvesting and drip irrigation. Last year, with the help of corporate and community volunteers, the Community Farm donated more than 147,000 pounds of fresh food to food pantries in Washington, Virginia and Maryland with plans to expand into Canada.
Our Community Farm has been working hard to keep up with the need that it is experiencing. Since the onset of the pandemic, the Farm has seen a four-fold increase in the demand for food. In order to keep up with this demand, the Farm set a goal to increase its food production by two times in 2021. And, since it is a nonprofit, the Farm is reliant on donations to help make this happen.
Supporting the Community Farm
CapRelo's commitment to addressing food insecurity involves both volunteerism and philanthropy. Each year, our employees take two days to physically work on the farm. Harvesting crops. Planting and preparing soil. Loading trucks. Whatever is needed.
We also devote a percentage of every dollar we get from our customers to the Community Farm and make donations to it or local food pantries in our customers' names, in lieu of holiday gifts.
Will You Be Part of the Solution?
CapRelo is pledging a dollar-for-dollar match to raise funds on behalf of the Farm for Giving Tuesday, a global generosity effort that will be celebrated on Tuesday, November 30. I invite you to consider making the Farm a part of your company's corporate giving program. Just click the Donate button on the Farm's website.
As we enjoy our Thanksgiving feasts this month, let's not forget that millions of others will not. Now is our time to come together to help solve hunger – one meal, and one person, at a time.