Making a Global Footprint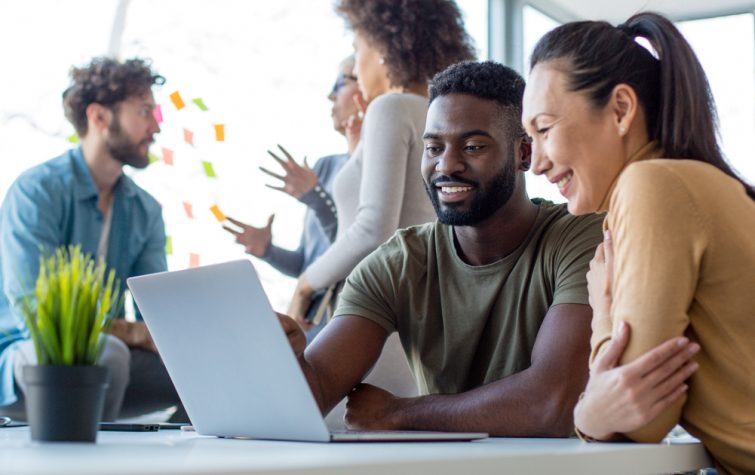 Going Global
Let's consider the scope of your business. Where is it located? How many offices do you have? What are the demographics of your employees? Are you close to your target consumer? What are your future goals? These may seem like run-of-the-mill, surveying questions but their meaning goes way beyond defining your business. When considering your strategy in going global, these questions are essential in understanding the best way to get there. Furthermore, if your intention is to remain a local business, these questions can help you identify ways that you can make global impacts while remaining on your home turf.
There are many opportunities that come with doing business abroad. Government incentives and foreign investment opportunities aside, doing business internationally offers a competitive advantage when it comes to technology, industry ecosystems and talent. Access to larger, more diverse talent pools provides companies with unique advantages in terms of increased productivity, advanced language skills and diverse educational backgrounds that spawn new ideas.
Still on the fence? Let's take a walk down global lane and see how it can best be applied to your business.
The Why
Considering our surrounding environment, the idea of going global seems more difficult than ever before. With COVID still running rampant in some countries–as well as intra-country conflicts–and of course, the exponentially high interest and travel rates, leaving the comfort of your home base is seemingly daunting and risky. So, why go global? Here are some of the advantages awaiting you:
More Revenue Opportunities: Gives you the chance to explore markets and increase brand exposure. There may be a consumer waiting for your product/service that you have not reached yet.
Exposure to Foreign Investment Opportunities: Going global gives you more exposure to foreign investment opportunities. Many businesses today rely on foreign investment, and it has been a successful way for businesses to operate since the 1970's.
Diversifying Your Market: Expanding your market reach can help if your domestic activity is low.
More Talent: Exposes you to a new pool of potential employees with different skills and backgrounds. The unique skills and mindsets you find in one place may not be available at home or anywhere else.
Cost Savings: Setting up in a new country can push your business to lower operational costs. Moving your manufacturing markets to other countries can lower your overall labor costs which can then be returned in the talent investment pool.
The Importance
Going global is not just about increasing revenue and expanding your market. It also allows you to integrate and build a diverse, inclusive work environment. Let's think back to our question: What are the demographics of your employees? Your answer to this question is imperative in defining the changes you need to make internally. Implementing a comprehensive policy and appreciation for diversity, equity, inclusion, and belonging (DEIB) is influential on the productivity of your employees and your overall work culture. For a more in-depth take on this, read our article on aligning global mobility and DEI&B.
By expanding into the global space, you can not only hire a more diverse workforce, but you provide your employees with the opportunity to learn about different cultures. By giving your employees the opportunity to experience an environment other than their own, it can generate a better mood and mindset within your employees and thus, increase productivity.
Let Us Help
At CapRelo, we can help you expand globally because we've expanded too. Over the years, we've grown from our Virginia operation to having a truly worldwide presence in Canada, China, India, Singapore and the U.K. Establishing these bases of operations was key to meeting our clients' global needs and sets CapRelo apart as a global mobility management company and help us remain true to our brand promise of Real People, Real Care.
Whether your company wants to expand into a new market or secure talent from anywhere else in the world, we can help. We deliver quicker data, quicker answers, so you can make smart talent decisions faster.
Ready to go global? Get in touch today.