Partner Perspectives: 5 Small Steps to Prevent Big Setbacks During a Pet Move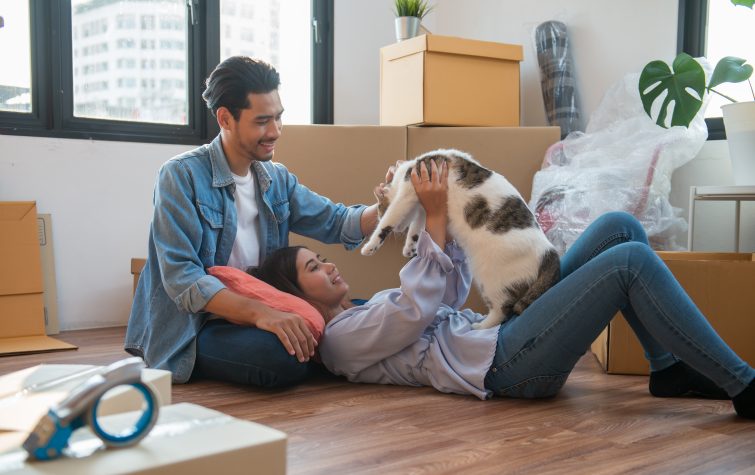 It happens a lot—someone has accepted a job overseas and has everything planned down to the final detail. Months of preparation have already gone into finding the most direct flight, arranging housing, and ensuring that the paperwork has every "i" dotted and every "t" crossed. The human move is on track! Then comes the realization that the person's beloved pet needs to move too.
With an increasing percentage of moves now involving a pet, it is relatively common for even the most organized traveler to overlook some significant factors that will impact the success of their fur-family's journey to a new home. PetRelocation and other global pet shipping services work closely with mobility partners to ensure their transferees know what steps should be taken (and when) to ensure every member of the family, both two and four-legged, has a move plan that works for them.
Factor #1: Getting Started
The sooner a pet shipping company is involved, the faster they can start building a move plan. A pet can take additional weeks, and in some cases even months, in comparison to a human's move. For the best experience, begin with determining the import and export requirements, along with travel crate acclimation. There are many factors that will dictate when a pet can start their journey.
Factor #2: Vet Records and Vaccinations (or lack thereof)
A thorough review of a pet's current vet records is critical before building a dependable timeline. Things like microchipping, missing records, lapsed vaccines, or veterinarian accreditation issues can all put a very important move on hold.
Once an expert has been hired and reviewed the pet's vaccines, they can then build a customized timeline to meet import and export requirements. At this time, it is much more realistic to determine a projected date of travel based on when a pet is eligible to move.
Factor #3: Country Requirements and Quarantine
Some destinations have a much longer timeline for pet travel than others. For instance, Singapore and Australia can take four to six months of preparation, while requirements for countries in the European Union can often be met within 30 days.
A list of countries and their import requirements can be found here!
If the pet is traveling to a country requiring quarantine, like New Zealand, space needs to be applied for before the flight is booked or the USDA will endorse the pet's documents for travel.
There are only a finite number of weekly spots available in quarantine. In many cases, the closest available date will be within the same week, but sometimes a full quarantine station may result in delaying a move date by weeks or even a month. While we do our best to accommodate the preferred move date, quarantine can be at capacity with little notice and the best we can do is work on an ideal plan B for the pet. It is important to have a direct conversation with a pet relocation expert about options and contingency plans.
Factor #4: Booking A Pet's Flight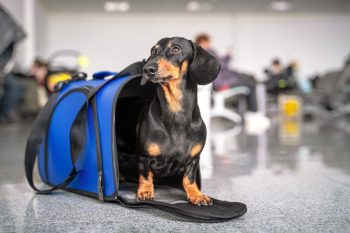 The last step in securing the pet's move date is the flight. We have discussed several times the limitations we may face when it comes to booking flights.
When a flight is canceled or a desired date of travel is not available, a dedicated pet relocation company will work hard to ensure the pet's travel date is as close to the original plan as possible. The world of travel can be unpredictable, and if a flight routing is canceled for longer than a day or two, this could result in a pet needing to have an updated quarantine reservation, import permit, and in some cases new vaccines or veterinary visits. If that is the case, a new timeline will be presented with an adjusted move date.
Factor #5: The Pet Parent!
In many ways a pet's timeline and availability to travel will be affected by many human-related factors! For instance, a pet parent may have to travel ahead of a pet (very common and feasible!). While staggering moves is a very common practice, moving to certain countries (for example, within the United Kingdom or European Union) comes with additional factors to consider. If a pet does not arrive within 5 days of the owners, they are considered a "commercial" shipment. While the relocation coordinator will know exactly how to navigate this situation, be mindful that pets arriving commercially must adhere to a different timeline, which then affects possible arrival dates.
Another snag can occur when applying for pet import permits. Some countries require proof of housing that allows pets. We have seen this in places such as Singapore and the Netherlands, to name a couple. Delays in providing this proof to the government can impact a pet's move date and travel plans as well. There is a lot to consider when juggling a big move involving humans and pets!
Choosing a realistic move date for the pet can be a bit of a puzzle, but it is one that PetRelocation helps solve every day! Deciding how to address these pieces of the puzzle well before the move date is the first and best step to take toward ensuring a successful pet move with as few obstacles as possible.