Partner Perspectives: The State of the Corporate Housing Industry in 2021 and Beyond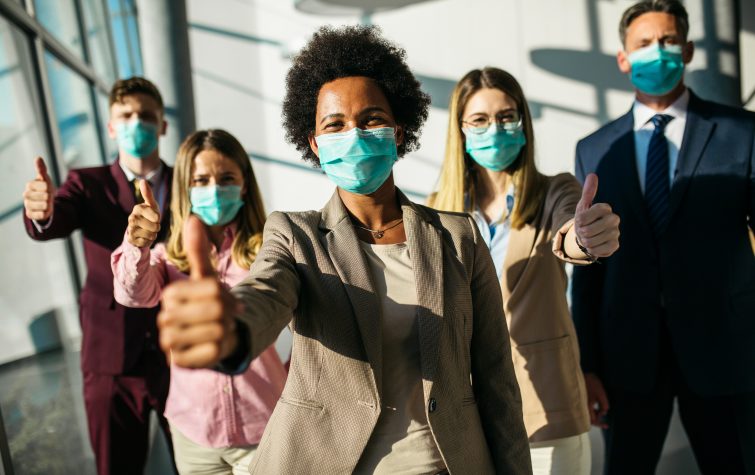 The corporate housing industry has changed dramatically in the past 30-60 days. With the end of the COVID-19 pandemic in sight, the temporary housing industry is focused on bouncing back with supply, safety and growth to meet client needs. Corporate housing providers released much of their inventory in response to demand dropping dramatically in 2020, so limited supply will be a challenge for a while. On top of that, there has been a massive rebound in demand, making the already present supply-demand squeeze more intense. Some of the health and safety protocols implemented in response to COVID-19 are being lifted, depending on the location, and despite some challenges, the industry outlook is positive.
Inventory Supply Challenges
In North America, it is estimated that there was an approximate 30% overall reduction in the number of available corporate apartments for 2021. One reason for this reduction is operators ending leases with apartment communities as demand dropped during the pandemic. Another reason is that the demand from the permanent tenant segment is quite high, leading some properties to no longer allow corporate housing. Globally, however, serviced apartment operators are once again filling their buildings. Apartment buildings have high occupancy rates and are in high demand due to skyrocketing home prices.
Health and Safety Protocols – Past and Present
Health and safety remain paramount as we navigate the aftermath of the pandemic in the temporary housing segment. Many of the below precautions that were implemented are still in place in markets with high infection rates. In locations with falling infection and hospitalization rates and high vaccination participation, some protocols are being lifted. Some of the most common safety measures implemented globally include the following:
Contactless or self-check-in – limited person-to-person contact
Temperature checks at check-in
Masks and hand disinfectants provided in some apartments prior to arrival
Secure and hygienic airport transfers offered in some locations
Assignees in quarantine or choosing to self-isolate requiring food delivery to the apartment
First grocery package organized prior to arrival with advance notice
Fresh towels or linens supplied on request
Enhanced cleaning procedures
72-hour unit turnover and cleaning if previous guest was known or suspected to be infected with COVID
Household cleaning packs available in some locations upon guest request
Reduction or suspension of housekeeping service, or scheduled service at times offered when the guest is not present
Building staff wear face masks and in many cases have introduced protective barriers between residents and staff as additional protection measure
Maintenance requests delayed or provided for emergency situations only
Fitness centers, swimming pools, and building amenities may be closed, or allow limited or pre scheduled use only
App-based technologies implemented for contactless communication with property
Property staff may be operating at reduced levels
Limits on purpose of stay imposed (essential travel)
Restricted or limited use of common spaces at properties
Mandatory quarantine on arrival in some locations – sometimes mandated at government directed properties or in the guest assigned unit at their temporary housing property
State of the Corporate Housing Industry
As COVID vaccination efforts continue to roll out globally, demand for corporate housing is dramatically increasing as the world economy begins to recover. Suppliers are adding back inventory they released back to the properties in 2020. They are only doing this if they can achieve rental rates that cover higher base rent, costs of rental furniture and amenities and labor. Unsurprisingly, demand is currently exceeding the inventory supply in some markets.
There is much pent-up demand, and the industry is seeing a significant increase in relocations, assignments, and business travel, especially as we are now in peak season for the industry. Also, intern programs, which were all but non-existent in 2020, are now rebounding. Due to this supply-demand squeeze, higher rental rates can be expected in many markets for some time.
One lingering issue is that due to many corporate housing providers and properties not operating at full staffing levels, service delivery has not yet returned to pre-pandemic standards. It may take longer to find housing options, receive responses, and get service issues addressed. While we do expect this to improve over time, client and guest expectations should be adjusted for the interim.
Industry Outlook for 2021 and Beyond
The future of the corporate housing industry looks favorable as the pandemic crisis is showing signs of improvement in many countries across the globe. While the recovery has been a long process, we are seeing signs of recovery and a return to a more "normal" business environment. On the global front, hundreds of new serviced apartment buildings have been built or converted to serviced apartment use in the last five years. We've seen much change within the industry, and there have been a few significant mergers and acquisitions with expectations that there will continue to be more as we move through the recovery process.
The future of the corporate housing industry looks favorable as the pandemic crisis is showing signs of improvement in many countries across the globe.