Top Mobility Trends to Expect in 2022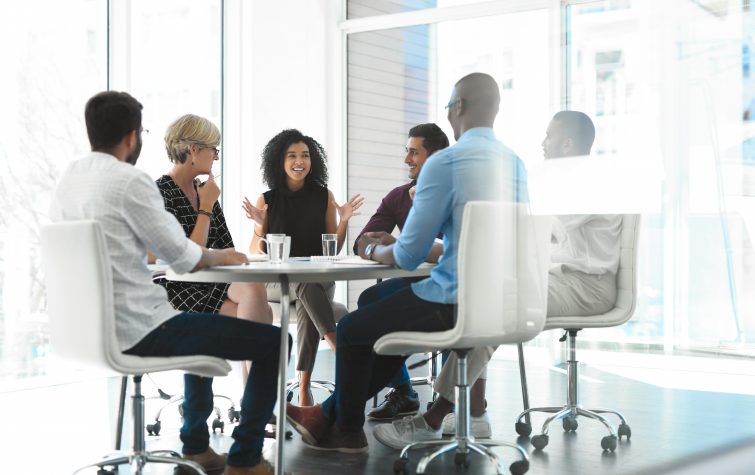 January is the time of year when businesses traditionally pause to look back, and look ahead. If 2021 was the Year of the Pivot, what does 2022 have in store for global mobility?
While we may not be able to anticipate every change, we in mobility have a golden opportunity to use our knowledge and insight to help our organizations be as prepared as possible. No one has a better finger on the pulse of mobility trends than our own CapRelo team. Here are the top trends we are watching as we begin another year of managing global mobility in a global pandemic.
Data Continues to be King
Global mobility leaders are hungry for easy data to assess their programs. Look for broad adoption of systems that integrate data and automate benchmarks to enable real-time reporting. To bring greater visibility to data, look for global mobility budgets and oversight increasingly to become centralized. Already, one-third of the highest rated global mobility organizations place the mobility budget and oversight under the purview of corporate HR. They also are twice as likely as other companies to use ROI as an effective measurement of relocation success.
This year, we expect to see greater use of technology to track employees' travel data and streamline processes, along with integration of the business travel management function into the global mobility program.
If Data is King, Flexibility is Queen
Call it a pivot, reset or just simply a recognition that how mobility did business in the past likely will not suffice any longer. Flexibility is the new watchword for organizations of all types not the least of which are global mobility teams.
In our recent survey of 188 HR professionals, we found that those companies that embraced employees' expectations for flexibility garnered the highest employee satisfaction. To recruit and retain the talent needed in 2022, HR mobility leaders must put flexibility first. That means asking, what will it take to land, and keep, this employee? Embrace remote and hybrid work options, provide more support and equitable relocation policies. Offer a mix of compensation strategies, including lump sum, lump sum plus, managed cap and a la carte services.
Sustainability Takes Priority
When we hear the word "sustainability" we often think of only environmental conservation, but sustainability is much more than carbon footprint. Employees expect their employers to prioritize the comprehensive environmental, social and governance (ESG) issues that together comprise true sustainability.
Environmental factors involve conservation of the earth, social factors relate to people and relationships and governance refers to the way a company is run. The idea is that a company with high ESG ratings will be more sustainable overall.
DEI&B will continue to evolve as companies prioritize and update policies for inclusive language. Expect to see global mobility organizations adopt sustainability toolkits to guide the planning and implementation of holistic sustainability innovation.
Lifestyle Programs and Policies Adjust
With supply chain disruptions, ongoing restrictions and lockdowns, families need extra benefits for comfortable moves. For families moving with several children, that includes things like temporary housing and support in evaluating and choosing schools. Tight housing markets will persist into 2022, potentially leading to transferee requests for extended temporary housing.
During COVID, more families have added pets to their households – a factor to be considered when seeking housing. It may be more challenging for relocating employees to find temporary housing that allows pets. If your policy doesn't include pet relocation, or allowance for private rentals, you may need to reconsider.
Demand for containerized shipping remains at unprecedented levels, leaving space on ships limited and putting pressure on the supply chain. While capacity constraints are beginning to loosen, these logistical challenges make accurately estimating relocation costs and timelines challenging both in the US and worldwide. With strong consumer demand and increasing fuel prices, we don't expect to see a falloff in shipping costs anytime soon.
The War for Talent is Back
Since the onset of COVID-19, more than 1 million workers have exited the workforce, and the exodus is far from over.  A recent McKinsey & Co. study of 5,770 employees across global locations found that 40% are "at least somewhat likely" to leave their jobs in the first half of 2022.
Job openings are aplenty, competition for talent is fierce and employee expectations are high. The war for global mobility talent will be won by companies who leverage an employee-first relocation approach. HR teams should continually evaluate what is offered, and what could be done differently to set them apart from the competition.
For starters, that means offering employees choices in work location and benefits. When it comes to both of those, one size will not fit all. Increasingly, employees expect remote work (or at least, hybrid) to be a given – not a "maybe." And, remember that the benefits package customized to a single worker with no children may look very different from one offered to a married employee whose spouse and children are relocating also. HR teams must also rethink how to support employees who express a desire to relocate.
——————————————
In a global pandemic and post-pandemic world, we must stay vigilant and ready to adapt to meet workforce needs and strategic goals. This year represents an exciting opportunity to demonstrate mobility's critical value in times of significant change. At the end of the day, we can never forget that people are at the heart of every relocation.
With more than 21 years of global mobility management experience, we have the resources and industry knowledge to keep your relocation program moving through rapidly changing trends and challenges. Let us help you move your company and people to their future.