Workforce Planning in the Next Normal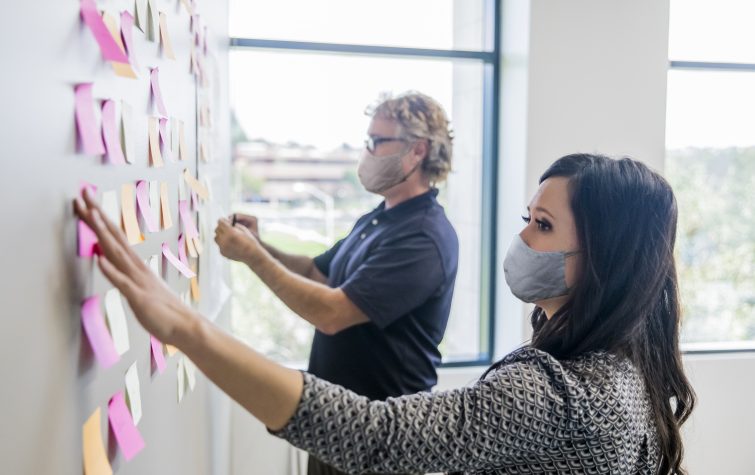 For businesses relocating employees around the country or the globe, the effects of the COVID-19 pandemic have been significant: travel bans, tight housing markets, work-from-home mandates, quarantine directives, and immigration restrictions, to name a few.
So, what does the future look like for workforce planning amidst this disruptive and evolving world economy? Here are some things global mobility professionals should expect for the year ahead, and beyond.
The emergence of a hybrid workplace
Remote work came of age in 2020, and numerous studies show that it will continue to be a routine — and even preferred — feature of the future workplace business model. Enter into that model the growing concept of virtual assignments. An IBM study last year found a whopping 81% of respondents say they want to continue working remotely at least some of the time. More than half would like it to become their primary way of working.
But don't write off the office workplace just yet.
Here's what PWC discovered in its recent research: "Most companies are heading toward a hybrid workplace where a large number of office employees rotate in and out of offices configured for shared spaces. This model embraces the flexibility that most employees (and some employers) crave after working from home for months. It's also a complicated way to organize the work week and is likely to transform a company's culture, employee engagement, the way the work gets done, and how office space is used."
It's clear that the workforce of tomorrow — and even, today — views flexibility as a necessity. That means flexibility in work setting, work hours, worker benefits — something that surprisingly few global firms outside North America believe they are achieving.
Greater emphasis on the whole employee
As the world slowly reopens, and competition for global talent heats up, mobility teams that put greater emphasis on the "whole employee" will have an advantage. One aspect of that is ensuring the health and safety of those working in the office setting. Have you considered changes to office design that prioritize employees' health and safety? Have you considered new positions you may need in the organization to support facility health, such as special skills in your facility managers or even adding a wellness coach or occupational health positions.
Beyond physical office health and safety protocols, we need to look at how our policies and benefits support individual employee health. Without question, the workforce of the future will increasingly make career decisions based not only on salary, or location, but with increasing emphasis on the ancillary support you provide for a healthy lifestyle.
Now is the time to revisit HR policies and benefits packages. Do you offer the important flexibility our future workforce expects in areas of work-life balance, time off, family and cultural support? How do your policies encourage wellness and mental health, in a time when workforce burnout is at an all-time high?
A creative approach to talent acquisition
Much like remote work, the events of 2020 finally legitimized the gig economy as a critical element in our workforce. Who among us did not benefit from home grocery delivery or curbside pickup, or the convenience of front-porch online shopping deliveries?
The gig economy, though, is nothing new to mobility. Gig workers have earned their place in the mix of workforce planning projections and will continue to have staying power in talent mobility. Certainly, there are pros and cons to using contract labor, not the least of which are compliance considerations. These non-traditional mobility staffing approaches can make payroll, tax and immigration considerations more complex. Do your due diligence, but you may find that gig workers ready, willing, and more than able to supplement your talent mobility needs no matter where they may be.
With more than 24 years of mobility experience, CapRelo is uniquely positioned to help you achieve all your program goals — and retain the talent you need for success. We make relocation easy and efficient for you — and your transferring employees.