2022 Trends in Global Housing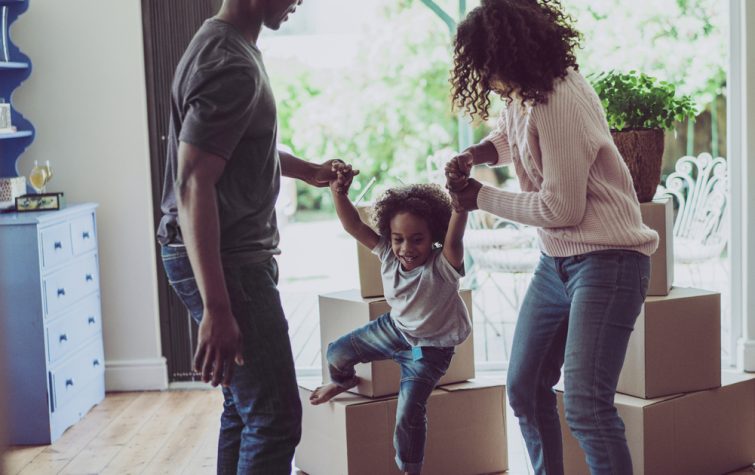 Fast Facts

In APAC and EMEA:

We anticipate rate increases of 10-20% and inflexible cancellation policies
We believe property services will return to pre-pandemic levels
Occupancy rates are currently high, so we recommend plenty of advance notice in booking requests

In LATAM:

Rates remain consistent except for Mexico, Panama City and Rio De Janeiro where rates have increased 15-30%
The year 2022 has had an unusual start as we continue to feel the effects of the pandemic and a war in Europe sending shockwaves through the industry. Additionally, inflation and the rise in home prices has created unique challenges for some relocating employees. In careful coordination with our global supply chain partners, CapRelo has kept a watchful eye on the latest market trends.
Here's a breakdown of some research on current trends in temporary housing across regions by one of our partners, Oasis Corporate Housing, along with our recommendations:
APAC
The APAC market remained busy through the end of 2021 and has remained strong in the first quarter of 2022. Currently, our partners see very high occupancy rates (between 85-95%) across the region. This means that providing as much notice as possible will be key to securing housing options. Quarantine-approved apartments are running at 100% occupancy for immediate arrivals, with a minimum of one-month notice recommended—especially for high-volume locations such as Hong Kong, Singapore, and China.
In tandem with these high occupancy levels, rates have risen 10-20% for regular housing and 20-30% for quarantine stays. While the case numbers have declined in recent months, the emergence of new variants could result in continued strong demand for quarantine-approved properties through 2022.
Property services throughout APAC have returned to pre-pandemic levels. This includes resuming cleaning services and reopening community areas such as swimming pools and gyms. However, appointments may be required in advanced to use these facilities, depending on location.
It is important to note that cancellation policies tend to be inflexible. Most locations will be non-refundable once booked, or non-refundable after 14 days prior to arrival. However, should flight details change, most properties are open to changing the booking on the condition that the duration of stay remains the same.
As always, quarantine rules vary by country, by transferee vaccination status, and by the constantly changing state of the pandemic. We strongly advise that companies and their employees proactively check the local quarantine and vaccination requirements.
EMEA
Bookings throughout EMEA have returned to pre-pandemic levels. It should be noted that availability in major hubs is limited, however. Especially for last-minute/large unit bookings, occupancy is trending at approximately 80-90% in popular regions. Because of this, travelers should provide as much notice as possible to securing housing options. Many properties in popular regions are already fully booked (100% occupancy), making it extremely difficult to secure housing for last-minute arrivals. Due to high demand and limited availability, rates have generally increased by 10%-20% and cancellation terms are no longer as lenient as they were in 2021 due to high demand and lack of inventory.
Additionally, property services have returned to pre-COVID levels, including weekly cleaning, meet-and-greet check-ins. The use of gyms, swimming pools and restaurants (where applicable) have also resumed.
Local quarantine restrictions are subject to change, but in most EMEA countries rules have relaxed for fully vaccinated travelers.
LATAM
Throughout Latin and South America, rates have increased 15-30%, especially for Panama City, Rio De Janeiro, Bogota, and throughout Mexico, where an increase in the number of bookings has made it necessary to book at least a few weeks ahead of arrival.
Companies should also pay close attention to the Carnival period in Rio De Janeiro (as well as other festival seasons in the region), where in the weeks leading up to the festival demand (and therefore rates) skyrocket. Carnival runs from Wednesday, April 20 to Saturday, April 30.
2022 Average Rates for Major Hubs in LATAM Year-to-Date:

Based on Oasis' findings, CapRelo recommends the following strategies to ensure a positive global temporary housing experience for your employees:
Book as early as possible – with limited availability in some markets, the sooner you can plan for temporary housing for your employees the greater your chances of success.
Prepare for inflexible cancellation policies – with less leniency from providers, changes in plans can be costly. It may be advisable to establish budget reserves for unavoidable cancellations.
Educate employees on what they can expect during their stay – This includes advising them regarding cancellation policies and any requirements for appointments use community spaces and property services.
Evaluate home search benefits – Consider in advance whether temporary housing will be needed for extended home search periods due to the real estate market.
CapRelo will continue to closely monitor the state of the global market, helping our clients navigate the challenges of international and cross-border relocations, including temporary housing bookings. We're here to help. Contact CapRelo today to learn what we can do for your company.