Partner Perspectives: Emerging Trends in Immigration and Global Mobility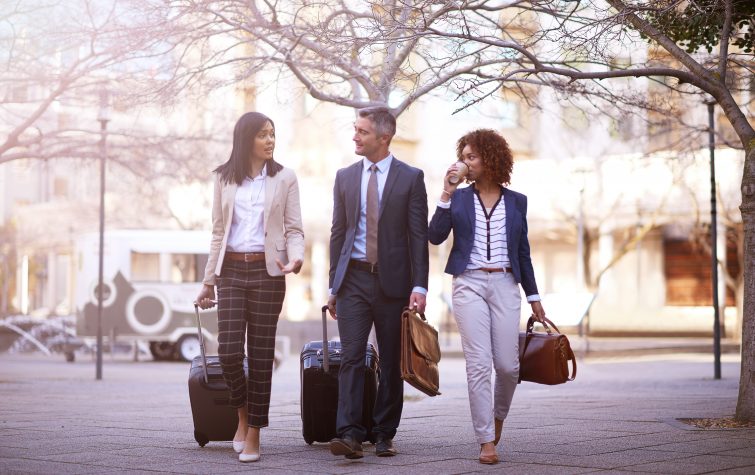 By Gabby Bachhuber, Knowledge and Customer Retention Manager, Envoy Global
For mobility professionals, the last 18 months have proved to be challenging. The onset of the COVID-19 pandemic in early 2020 resulted in swift border closures, lockdown orders, economic slowdowns and ongoing travel restrictions. All of this created uncertainties for organizations looking to place talent abroad. Against this backdrop, we asked more than 500 employers about impacts to corporate travel and employment-based immigration, and their expectations for mobility in a post-pandemic world.
Four Trends in Immigration and Global Mobility
Global travel will bounce back, and employers expect demand for outbound (non-US) immigration work to rebound in 2021.
Despite speculation that the adoption of remote work and virtual meeting tools could reduce the long-term need for outbound travel, employers in our survey expect global mobility to continue to play a significant role in their organization. In fact, 92% of employers in our survey said they anticipate the demand for outbound (non-US) assignments to at least return to pre-pandemic levels, and 68% think it will increase beyond those levels once travel can safely resume. Some of the reasons driving this demand cited by employers include expanding into new markets overseas and training employees at existing international locations.
The pandemic reinforced the importance of Duty of Care for employers, and many organizations re-evaluated their policies in 2020.
The pandemic has placed an increased focus on responding effectively to emergencies and protecting employees stationed abroad: 75% of survey respondents said their organization's mobility program has provisions for Duty of Care, compared to 61% in 2020, and 78% said they have added or revised their policies and/or vendors. As organizations continue to evolve their return-to-work strategies, mobility teams are also evaluating how to safely resume travel. The employers we surveyed pointed to vaccine availability as their most important factor in deciding when to resume sending talent abroad.
Canada remains a top destination for employers to open new markets and access additional talent pools.
Despite ongoing North American border closures, Canada is still of particular interest to US employers, with 57% of respondents reporting that they are either considering Canada for expansion or already have an office there. For 65% of employers, this was primarily to access or place Canadian and foreign-born talent, and another 37% cited expansion into the Canadian market as their primary driver. Employers cited the larger quantity of visas available and better permanent residency processes as the most favorable aspects of Canadian immigration policy.
US employers continue to seek international placements for foreign talent due to the challenges of the US immigration system.
A lack of viable visa options, lengthy processing times and high costs continue to drive US employers to seek alternate locations to place foreign talent. This year, employers said that the need to place talent unable to secure US work authorization as the single most important factor driving their outbound immigration volume. In addition, 31% of employers who said they are considering Canada for expansion are doing so as an alternative to US placements. A recent study from Boston Consulting Group found that Canada has replaced the US as a top destination for talent, which supports the employer sentiment in our survey findings.
To explore more of our survey results and other trends in immigration and mobility, view our full 2021 Immigration Trends Report
About the Author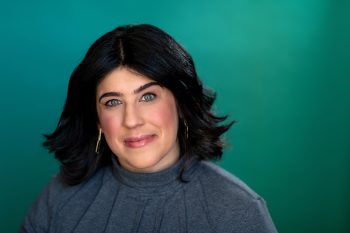 Gabby Bachhuber is Envoy's Knowledge and Customer Retention Manager. In her role, Gabby builds and sustains processes around the complex web of knowledge found in driving projects for the organization. Gabby's 15 years of immigration experience includes law firms and in-house immigration management with three U.S.-based multinational organizations in three industries. Prior to Envoy, Gabby served as the Global Immigration Specialist for Rockwell Automation.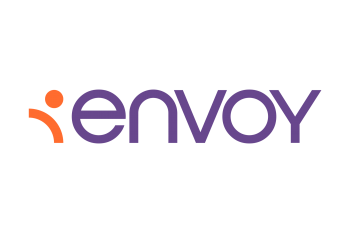 Founded in 1998, Envoy is a global immigration services provider offering the only immigration management platform that makes it seamless for companies to hire and manage an international workforce. By combining access to top-tier legal representation—for both inbound and non-U.S. immigration—and proprietary technology, Envoy empowers companies to acquire the best talent regardless of where they live, while simultaneously managing their entire global workforce and enabling employees to take advantage of business opportunities around the globe. Envoy serves over 1,200 customers ranging from high-growth startups to Fortune 50 corporations.