Partner Perspectives: US Rental Trends for 2021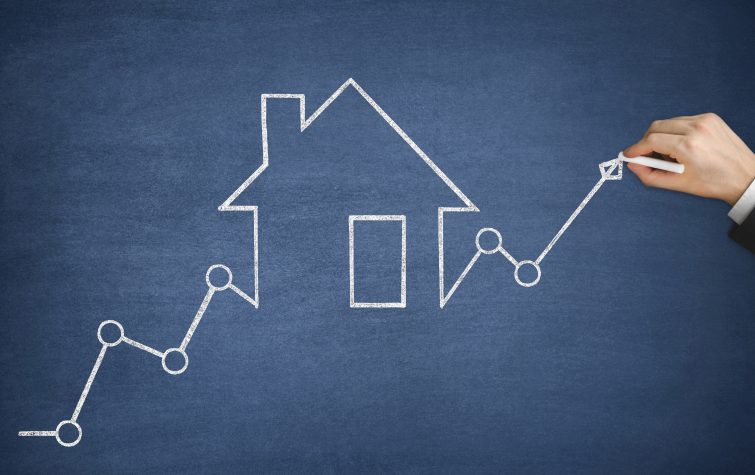 The COVID pandemic disrupted businesses, the economy, everyday lives and more. With a focus on safety, quality of life and living the disruption to the rental market turned the most expensive and highly occupied cities into high vacancy locations experiencing rapid rent decreases. What can we expect in 2021?
PorchLight, a rental and settling-in service company, prepared this report based on insights gathered through real estate investment firms, apartment data resources, rental and real estate sites and first-hand experience supporting renters, across North America, with their new home search.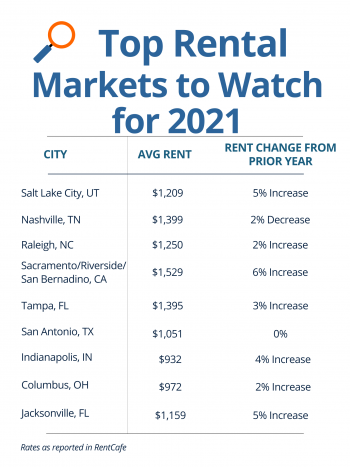 As Americans found themselves fleeing large cities in search of communities that better fit their lifestyles, the exodus to the suburbs further boosted the demand for single-family homes. With the turn of a new year, single-family homes will continue to be in short supply and continue to maintain and grow rental pricing. However, rental prices for apartments will likely remain stable during the first half of 2021. According to a chief economist at Cortland, an Atlanta-based multifamily investment and management firm, this can help consumers that have lost jobs temporarily or had their hours slashed because of government-mandated shutdowns.
As businesses straddle the new remote work vs. hybrid workspaces, the rental and housing market will be driven by what employers do next.
Using a variety of quantitative factors from travel data, the number of interstate highway systems, affordability, the labor market, current and year-to-date home sales and lot inventory as well as our own qualitative insights, these are some of the top markets to watch for 2021:
According to Apartment List, there continues to be significant regional variations in rental market conditions. The markets most impacted by the pandemic are starting to level off indicating we may have reached the bottom. The level of increase in occupancy and rent is tied to demand. Until the workforce returns to their city workplaces, neither occupancy nor rent will increase with any significance. At the other end of the spectrum, many of the mid-sized markets that have seen rents grow rapidly through the pandemic, have seen just modest increases this month (January 2021).
What's Trending for Renters Who Are Moving Due to Corporate Relocation?
PorchLight's research reveals:
Customers continue to seek single family homes over apartment living.
Individuals, couples and families like their pets! Customers will continue to need assistance locating and qualifying properties that will accommodate all family members.
Credit scores will have taken a hit for more families due to layoffs in 2020. As they return to work, and seek a lease in their new location, they'll need support finding and qualifying properties that will accept their credit blemishes.
More space and better views! With people living and working in their homes, there are more requests for larger spaces or better views.
Virtual tours will continue throughout 2021 and beyond. We've always supported virtual rental finding and area acclimation. The pandemic made virtual tours a requirement for many customers who couldn't travel to view properties in person before leasing. Our customers tell us they would prefer in-person viewing, but the virtual experience was positive and would do it again.
Over 50% of customers want to bypass interim housing and move into their new home. This trend continues and companies can benefit from cost savings derived from reduced lodging days during the relocation.
Collaboration with local experts to learn the area and make informed leasing decisions, quickly, to help customers achieve their objective of moving directly into their new home.
Seeking area insights and credible resources that help customers mitigate risks.
Corporate decision makers will continue to need quantitative data regarding relocation services. PorchLight's clients will continue to find comprehensive reporting through our Renter Analytics that captures overall spend, overall cost savings opportunity, transferee service satisfaction and much more.