Partner Perspectives: This Is a Great Time to Be a Seller! But What if You Need to Buy?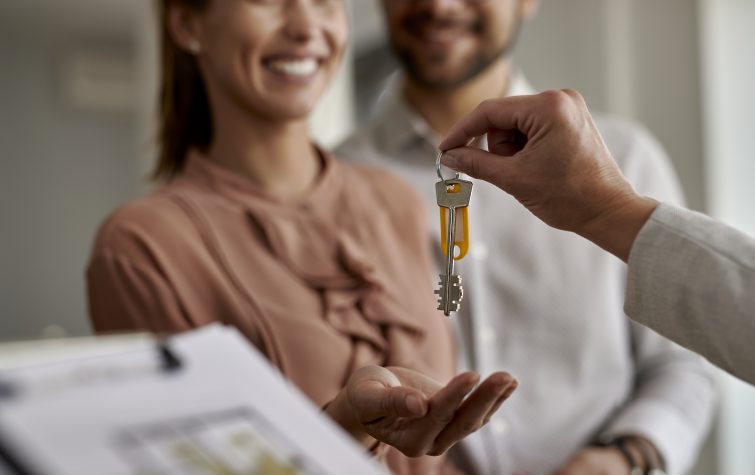 If you are involved in corporate mobility, you are likely aware of the limited supply of homes for sale in most markets that is causing some unique obstacles for potential buyers. The COVID-19 pandemic and other natural disasters have taken homes off the market and tied up rental properties as well. All of this can lead to challenges in effectively relocating employees.
Following the so-called Great Recession, home price appreciation (HPA) climbed by an average of 4.5% per year since 2012. The industry has seen 38 consecutive quarterly gains. According to CoreLogic, a prominent real estate property data provider, the national home price rose 6.7% between September 30, 2019 and September 30, 2020. How could this be?
The average income has hardly risen since 2012, and the COVID-19 pandemic has seen extremely high unemployment claim filing. Just last week over 600,000 working Americans filed for unemployment insurance. The answer to that apparent contradiction is probably two-fold.
The first reason for the rise in HPA is a lack of supply. It is generally accepted that the residential real estate market is in equilibrium when there is a six-month supply of houses on the market for sale. Currently there is less than a TWO-month supply of houses available on the market. The reason for this shortage is that new home construction cratered during the Great Recession. In 2004, over two million new one-unit houses were built. That number dropped to 441,000 in 2009 and still hasn't risen above 980,000 as of 2020. Furthermore, during the pandemic, current homeowners have been less likely to sell for fear of exposing themselves to illness, whether through potential buyers' visits to their homes or through touring new houses for themselves.
It is generally accepted that the residential real estate market is in equilibrium when there is a six-month supply of houses on the market for sale. Currently there is less than a TWO-month supply of houses available on the market.
The second reason for the rise is simply excess demand. When the demand for an item exceeds the supply, the price of the item goes up. The greater the demand, the higher and faster the price rises. Would-be buyers are often competing with multiple other bidders, all of whom are making offers well in excess of the list price. Demand is so high because the last time national home prices went down for any significant amount of time was during the Great Recession, which was over 13 years ago. People have short memories, so they think it is a good investment. Over the long haul it is! Additionally, with the pandemic and resulting onset of social distancing, people want their own space. They yearn to move out of their small, cramped apartments into spacious homes where they can spread out and have a yard to enjoy.
There is no doubt that it is a seller's market right now. Here are a few tips to help relocating employees better prepare to snag a home in today's market:
Get Pre-Qualified for a Home Loan
In today's tight market, most real estate agents will want a firm approval letter in hand before showing you any homes. You can secure a stronger approval letter by working with a direct lender that underwrites and funds loans rather than working with a mortgage broker who helps facilitate the process, but does not underwrite the file or fund the loan. It is recommended to get your loan approved through underwriting prior to negotiating a contract if possible. Get the firm approval out of the way, have most of the paperwork completed early and be able to close as quickly as possible if your lender allows it. Being approved by an underwriter shows the seller that you are more likely to perform under the contract and close more quickly.
Make Your Offer Stand Out from the Crowd
Using today's technology available through the Government Sponsored Enterprises (GSE's) of Fannie Mae and Freddie Mac, who buy 65% of all the mortgages made in the US, we are often able to obtain property inspection waivers (PIW's). While no appraised dollar value is actually delivered, these PIW's essentially confirm that the contract amount put into the underwriting engine is supported based on their algorithms. Thus, no appraisal is needed, saving time, money and stress about the appraisal coming in at the right amount.
Be Prepared to Offer a Premium
Bid above the asking price, but remember the lender will only lend on the lesser of the final sales price or appraised value. You will have to come up with the difference.
Offer to pay for the title policy, home inspection, survey, or the home warranty if possible. This is a seller incentive because it leaves more money in their pocket without changing the sales price.
Offer to close quickly and allow the seller to take their time moving out. Letting the seller stay in the house for a couple of weeks after closing may be an attractive offer that wins you the house and gives you some time after closing to be ready to move in.
As more vaccines are made available, the pandemic recedes, and the economy recovers, mortgage rates will gradually rise. However, they are coming off historically low levels and will remain quite affordable for some time. Home prices will continue to rise due to the low supply nationwide, and today's rental rates are no bargain either. So, if you think you may want to buy, be prepared to move quickly.
This all has consequences for the corporation as well. Potential issues include:
Concerns about future impact. The housing bubble could burst, making loss on sale necessary to move talent where needed. Low interest rates won't last forever, and additional incentives like discount points or mortgage subsidies may be necessary to encourage an employee to accept a mortgage rate that is two+ points higher than their current rate. Finally, housing affordability will almost certainly decrease. A 1% increase in rates would require buyers to choose between putting down an extra $45,000 or paying an extra $230 on the mortgage each month.
Working with partners that understand the unique aspects of corporate relocation is important. Using an RMC with a vetted supply chain will help you and your employees make each move as informed and low stress as possible and better control costs. For any questions, please contact Chris Lauterbach at Colonial National Mortgage or your CapRelo Director of Client Services.