Navigating Home Relocation Service Offerings
Last updated: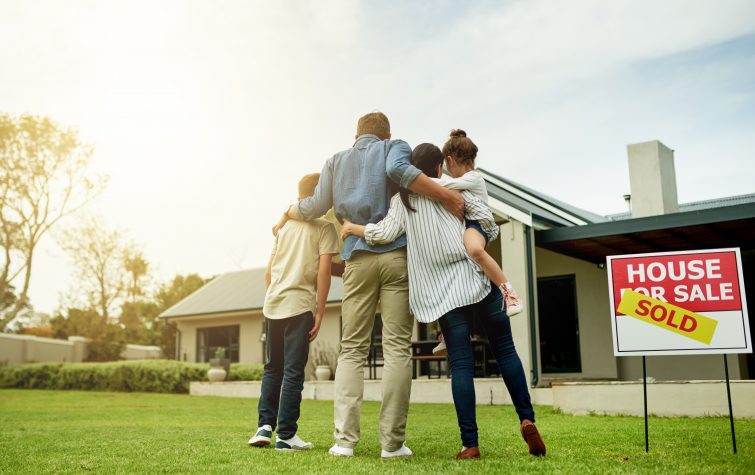 A major component of corporate relocation programs has always been home sale assistance and purchasing a new residence at the transfer destination. As the market has evolved, demand for assistance with purchasing a new home has risen.
Relocation Home Purchase Assistance
Historically applicable to transferees who are already homeowners (though applicable to renters as well), home purchase assistance typically includes the employer:
Reimbursing closing costs incurred when buying a home in the employee's new location.
Paying one or more points on the new relocation mortgage.
Setting up direct billing with the new mortgage lender to control and reduce administrative requirements.
Extending a "bridge loan" to their employee if their former home is not sold in time for the move.
 Offering transferees home purchase assistance amounts relative to the new housing costs. This depends on the employer's location.
Providing a temporary "buydown" of prevailing interest rates for the first three to five years at the new location. This is most common in periods of rising interest rates.
While controlling relocation costs remains a top priority, employers must still hire and retain the most talented employees available. Adopting a relocation policy that effectively addresses these common issues can be a wise business decision.
Using a relocation management firm can also help control costs and reduce employer administration requirements. Relocation expenses are one-time charges, but engagement and high performance of a valued employee help the bottom line indefinitely.
Real Estate Tiers & Home Selling Assistance
Relocation assistance isn't one-size-fits-all. A single employee that rents a home will have different requirements from an executive with a family. Companies can use real estate tiers to give their employees assistance that fits their needs.
Guaranteed Buyout Program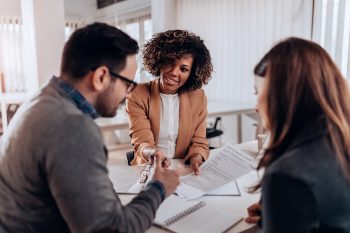 High level real estate tiers may include home sale assistance and a Guaranteed Buyout (GBO) program. Home sale assistance involves relocation appraisals of the property, followed by a buyout offer after a home has been on the market for a certain length of time. This gives your employees confidence that they can buy a new home without worrying about whether or not their old home will sell.
To offer a buyout option, your company needs to be prepared to be responsible for the costs associated with carrying a home in inventory until resold. This isn't the optimal situation, but it could be worth it if it helps increase the productivity of a key employee.
Buyer Value Option Program
For mid-level employees, you may consider offering a Buyer Value Option (BVO) program, which offers similar advantages to a GBO once an outside buyer has been identified. This option focuses on providing employees with sufficient marketing support they need to sell their homes. A BVO minimizes the risk of inventory costs and typically provides a high level of employee satisfaction.
Bonus Incentives
A final aspect of real estate tiers for homeowners is the home sale bonus incentive, which can be added to relocation packages at any level. This involves providing an additional bonus for employees when they sell their homes within a certain period of time. These bonuses – also known as quick sale bonuses – provide employees with motivation to sell their homes more quickly and make it more cost-effective to invest in repairs, improvements and services like home staging. Homes that spend less time on the market and sell while they are still occupied are also more likely to bring in good prices.
Additionally, there are benefits for employers who encourage relocating employees to sell their homes quickly. The sooner your employee sells, the shorter the overall relocation process will be, saving your company major costs on the relocation package. You'll also benefit from having your employees return to full productivity as soon as possible.
Real Estate Relocation Services For Renters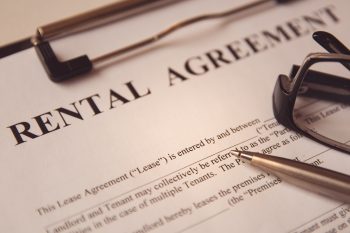 Not all relocating employees will be homeowners and may opt to rent in the new location instead. Current homeowners may also not want to purchase a home in the new location. It's therefore important to include provisions in your real estate tiers for both groups of employees. These can include:
Lease cancellation penalty reimbursement
Connecting the employee with a rental specialist in the destination location
Rental finding trip, including transportation costs, lodging, meals and rental car
Temporary living assistance
Area touring fees or finder's fees, if required
Home Buying Assistance in the New Location
Buying a new home in an unfamiliar location compounds time concerns. Some of the benefits employers may choose to offer to alleviate this include:
Providing referrals to relocation real estate brokers with experience in high-end properties
Assistance with locating the best mortgage lenders and programs that offer assistance with relocation home loans and relocation mortgage loans
These real estate services save time while minimizing potential errors in home buying decisions caused by lack of familiarity with the location. Having real estate experts at the employee's disposal can make him or her much more comfortable in house hunting and purchase matters.
Relocation management companies usually maintain a network of preferred brokers and mortgage lenders that have extensive experience in helping employees move successfully. The help these experts provide minimizes stress and uncertainty and allows the transferred employee to arrive at the new workplace energized and ready to contribute to operations.
Similar to other specialized services included in executive relocation policies, the short-term cost of offering this assistance is recouped over the long-term. Satisfied employees are high-performing employees .