What You Need to Know About Broadening Your Benefits Package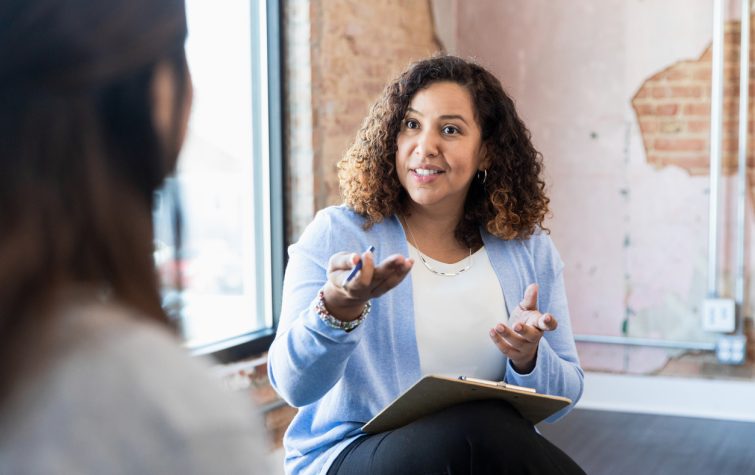 It has been called "the rise of the whole employee" – that is, businesses' increasing recognition that supporting employee health and well-being is a win both for the employee and for the employer.
Competition to recruit and retain top talent has put employees more solidly in the driver's seat to choose job opportunities that come with broader benefits packages.
At the same time, employers are recognizing that employee well-being must be defined much more broadly and holistically for a diverse workforce with highly diverse needs.
What are Companies Doing?
These lessons have not been lost on global mobility leaders. In a CapRelo study this fall, we found that eight in ten organizations provide an employee wellness program, and those programs continue to expand. In the past year, more than half (56%) of study participants said they increased their employee wellness benefits packages. And, 55% intend to expand their packages even further in 2023.
Those numbers track with a recent MetLife study in which 86% of employers said they felt responsible for employee health and well-being. And, nearly that same percentage (84%) are making overall employee health a top company priority.
What is Wellness Benefits?
Wellness programs are provided to employees as a preventive measure to help avoid illness while improving and maintaining the general health of employees. This can be accomplished through education, communication, and a supportive work environment.
The Society for Human Resource Management notes that typical benefits of a wellness program include things like smoking cessation, weight loss, stress management, company gym/workout rooms, recreational programs such as company-sponsored sports teams, medical screenings, and immunization/flu shots.
Also included, says SHRM, can be educational safety and accident prevention programs that provide information and guidance on topics such as back care, cancer prevention, and AIDS awareness, as well as proper eating and exercise habits.
But, Is that Enough?
While expanding a traditional benefits package to encompass the employees' whole health, MetLife argues that is just the first step in meeting employee expectations.
"Strong benefits offerings are just one facet of the rich employee ecosystem that top talent expects," its study argues. "Benefits sit alongside purpose, culture, training and development opportunities, scheduling and vacation policies, DEI initiatives, employee assistance programs (EAPs), and other key aspects of the employee experience. Workers want all these elements to work together in ways that suit their unique needs and enable them to succeed professionally and live their best lives outside of work."
Remote or Not, Flexibility is Key
Study after study, CapRelo has found one consistent resounding theme: global mobility employees want flexibility. Flexibility in where, how, and when they work. The flexibility empowers a healthier work-life balance. The flexibility that recognizes no two employees' needs are the same, and no two employees will define flexible benefits the same way.
From offering remote work options to more supportive and equitable relocation policies, companies whose mobility programs get the highest marks have embraced employees' expectations for flexibility. Among the recent examples we've found are companies granting employees wellness stipends which they can use toward mental health services. This people-first approach gives employees the chance to focus on their needs, which can foster feelings of belonging and improvements in staff retention.
Another strategy we are seeing is companies increasingly rolling summer Fridays into their routine benefits packages. Allowing employees to take Fridays off without dipping into their PTO time helps with work-life balance, and has the potential to improve retention in the workplace.
"If we aren't looking at different ways of working for segments of our population, we are going to lose key people," said the Walmart Canada Corp. Global Mobility Manager in a recent CapRelo webinar.
When in Doubt, Ask
There's been much written about what employees value most in benefits packages. As a starting point, most companies offer some type of health insurance, paid time off, and, post-pandemic, flexible scheduling. But, how do you know what else your employees value? Ask them. Regular surveys provide qualitative insight into employees' priorities. We encourage our clients to conduct quarterly employee surveys.
Then dig deeper. Focus groups and one-on-one conversations can help you form a fuller picture. Remember, what is important to one demographic or sociographic may be very different from another.
The challenge for any HR department is to create a benefits package that is flexible and broad enough to meet the majority of needs the majority of the workforce.
Let CapRelo Help
Emphasizing your employees' whole health leads to a happier work environment and, ultimately, a more successful company. With 25 years in relocation management, CapRelo's experienced team can help you build a holistic and flexible benefits package to meet your employees' diverse needs.
For more information, reach out to one of our relocation professionals today.