CapRelo Insider: 29 September 2022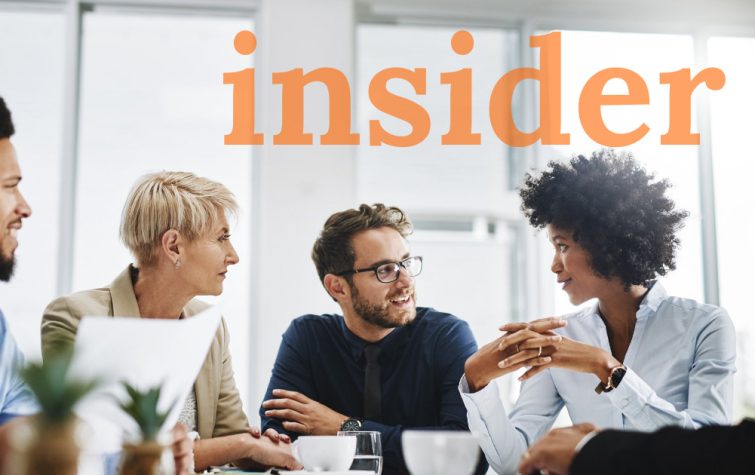 Something Just For You
Rewards & recognition (R&R) has been a significant workplace cultural focus as companies move to hybrid and remote work policies. In a post-pandemic world, R&R has seen more emphasis than ever.
But what approaches are companies taking to promote R&R? Some of the strategies have included:
Quarterly Employee Surveys: These surveys help provide employees a voice in HR processes and organizational changes. The more employees feel they have a say in their workplace, the more valued they feel.
Mindfulness Stipends: Companies are granting employees wellness stipends which they can use toward mental health services. This people-first approach gives employees the chance to focus on their needs, and which can foster feelings of belonging and improvements in staff retention.
Performance Stipends: Giving your employees stipends for significant career strides is a great way to recognize their work. Not only does this allow the employee to feel valued, but it gives them a tangible offering of appreciation and recognition.
Summer Fridays: Companies are increasingly rolling summer Fridays into their R&R practices. During the summer, employees are allowed to take Fridays off without dipping into their PTO time. This helps with work-life balance, and has the potential to improve retention in the workplace.
CapRelo stays on the leading-edge of the latest of workplace trends. As a company that values its people, we believe that improving R&R practices is imperative in bettering business structures.
We can help you with your R&R program. For more information, take a look at our services page here.
Latest Insights
UK Port Strikes Threaten HHG Shipping Delays
Household goods shipping has seen delays since the onset of the COVID-19 pandemic. However, there is now another force which threatens shipping times: the workforce.
Earlier this month, Union Unite announced that strikes were scheduled for the Port of Felixstowe on September 27, and are expected to end on October 5th. The Liverpool port strikes commenced on Monday, September 19th and are expected to last through October 3rd.
The Port of Liverpool strikes follow an 8-day walkout by port workers at Felixstowe last month. More than 560 port workers are halting their duties for approximately 1-2 weeks. The strikes are an attempt to battle current living wages, and living conditions of port workers.
Impact: As Felixstowe and Liverpool are two major ports in Britain, the strike is expected to create severe delays. Union Unite stated that the strikes will severely disrupt shipping and road transports.
Relocation managers should be prepared for possible delays in household goods shipping. As a sector already experiencing widespread disruption and supply chain issues, the strikes can be expected to worsen these conditions.
For information on how CapRelo can help you overcome these obstacles, reach out to one of our relocation professionals today.
Source: https://www.reuters.com/world/uk/hundreds-liverpool-port-workers-strike-over-pay-sept-19-2022-09-02/
US Housing Market Updates
In a continuing reaction to rising mortgage rates, supply of housing remains tight. However, last month showed potential signs of cooling when the market saw sellers begin to lower prices.
A report by Realtor.com revealed that the prices of homes in August dropped 6% in some areas of US. However, despite this decrease in prices, market volume and housing sales remained exponentially low.
The activity can be explained by the spikes in mortgage rates. According to a report by the National Association of Realtors, mortgage rates saw a 0.75% increase last week, bringing mortgage rates to around 6.29%.
Impact: According to the National Association of Realtors, rising mortgage rates often leads to lower mobility rates over time. Higher mortgage rates may cause homeowners to be locked into their homes, resulting in a tighter supply. On top of that, lower housing market mobility can cause the inventory to increasingly tighten and even cause home prices to escalate.
CapRelo can help you navigate the housing market challenges. Check out our services here.
Source:https://www.nar.realtor/blogs/economists-outlook/instant-reaction-mortgage-rates-september-22-2022
New Smoke Detector Affidavit Required in Connecticut
Effective October 1, 2002, sellers of most residential homes in Connecticut will be required to offer an affidavit to buyers that their homes are compliant with the applicable smoke detector and fire suppression systems codes, or offer a $250 credit to buyers instead.
This new statute updates and enforces an existing Public Act. There remains uncertainty around the trailing liability associated with the affidavit, and concern that most homeowners may not be fully aware of the appropriate building codes.
Impact: Those relocation programs which include traditional home sale programs, such as GBO, BVO, and the like, may mandate that users of the program opt for the seller's credit, given the potential liabilities involved. Similarly, most RMCs may also require the credit be offered (and subsequently passed on to the final buyer), given the low cost compared to the overall transaction costs.
To learn more, see: https://www.bayerandblack.com/blog/smoke-detector-affidavit-.cfm
Reported Decreases in Global Shipping Rates
Earlier this month, Freightos reported that ocean shipping rates showed substantial decreases compared to earlier months. The report states that shipping rates on major trade routes have fallen almost more than half since the beginning of 2022. Here are some of the recent updates:
Pacific routes from the United States' west coast to China is down nearly 72% since January of 2022.
Asia to Europe shipping costs are now 40% less compared to the beginning of the year.
The decrease in global shipping rates are a potential indicator that inflation is easing and the supply chain is opening up.
Impact: Despite the decreases in global shipping rates, the rates remain higher than pre-COVID prices. Jonathan Roach, a shipping container analyst stated, "We're not expecting rates to surge next year. They're going to probably fall down towards pre-pandemic levels, maybe slightly higher for the additional levies [that] will be charged for cleaner shipping".
The predictions and current levels of shipping rates are a key trend global mobility managers should remain aware of. As global shipping rates continue to decrease, there is potential for improvement in HHG shipping and other services for relevant to international relocations.
For more information, contact one of our service professionals today.
Source: https://uk.news.yahoo.com/shipping-rates-plunge-boom-peaked-122550034.html?guccounter=1&guce_referrer=aHR0cHM6Ly93d3cuZ29vZ2xlLmNvbS8&guce_referrer_sig=AQAAACEnFSK95zbcuGNnQsO1dS-Lr7bugDn4rwSl8p0tUcElYPLFwlUCklKQtFxAUvrmg6xd5nG8uXmKqBDw4ptb8D_un0SlkoC6Vwod0YOpd7uZ8-hQJ5LRJ4g8mgyg1KPGDZPnSbr447CmCSKiehxHaM4_Bjm92hJvx3LuH7ykepQt
Belize Joins the E-Passport Trend
Over the last couple of years, the mobility industry has seen a continuous move towards e-passports. Currently, over 160 countries have passports which contain a contactless (NFC) chip, allowing holders to travel more efficiently between borders. In the last year, countries such as the United States, Australia, South Korea and Singapore have made significant moves to implement e-passports in hopes to speed up border control low-risk countries.
On September 8th, the government of Belize announced that they will be joining the e-passport trend.
By October 2022, the new passport will contain an electronic chip to protect the personal information, visual identity, and other forms of verification of the holder. The passport will be eligible to use at e-gates at international borders around the world.
Impact: As a result of the new passports, the government of Belize will temporarily close acceptance of new applications from the 17th of October 2022 to the 24th.
This temporary suspension may create difficulties from relocating employees seeking to obtain documentation. However, global mobility managers should stay on top of the e-passport application updates and processes. E-passports can potentially improve the relocation experience for their employees due to its convenience and efficiency in traveling internationally.
Source: https://resources.envoyglobal.com/global-mobility/belize-new-electronic-passport-application-process
Poland's New Business Harbor Visa
Poland announced that it will be introducing a Business Harbor Visa for IT/Tech employees. Holders of the Business Harbor Visa will benefit from fast-track transfers and less formalities.
The new visa was created to promote business ventures and import technical skills in Poland that can generate economic activity. It fast-tracks business development and the rapid development of a talent pool skilled in IT and entrepreneurial backgrounds.
Impact: This could open up a wide range of opportunity for employee and business relocations. Global mobility managers should keep this in mind when thinking of new markets to enter and where to send their IT/Tech employees.
Contact one of our professionals today for more information.
Mobility Radar
Each month, we will feature our Mobility Radar in our newsletter as an added bonus of trends you should keep an eye on. As with any radar system, you may not know the full details, but you know it should be watched. Mobility Radar will do just that.