Decoding the Average Relocation Package: What's Included and How Much?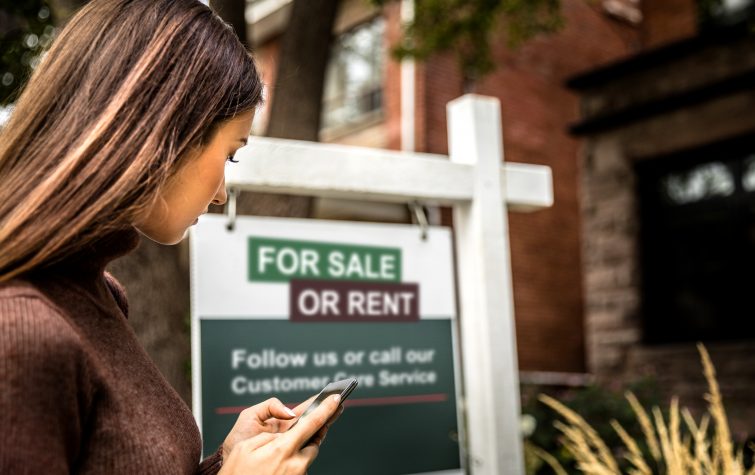 The cost of an average relocation package hinges on the employee's current living situation and how recently they were employed. If the transferee is a renter at the time of the move, the standard cost is generally in the low to mid-$20,000s. If they are a homeowner, the cost will be substantially higher – anywhere between $60,000 and $80,000. In both cases, current employee moves are more costly than those for new hires. Keep reading to find out how to build the best employee relocation package and plan for your business.
What is a Relocation Package?
When a company offers an employee long-term employment more than 50 miles from the current work location, a company may offer a relocation package. This usually covers the employee's reasonable moving and other work-related expenses, to relieve the employee and their family of the expensive burden of relocation. A well-designed employee relocation package provides peace of mind and incentives to accept the job offer, while also reflecting positively on the company's reputation for attracting top talent.
What is Relocation Assistance?
Relocation assistance occurs when a company assists new hires or current employees with relocating for work from one location to another, whether it's a new city, state, or country. It is a benefit designed to help ease the financial burden of moving and get the employee started in their new position as quickly as possible. Relocation assistance companies may provide support in different areas, including packing and unpacking services, transportation and moving costs, temporary lodging, disposition of a residence, acquisition of a new residence, mortgage assistance, cultural training, and language training.
What Relocation Expenses Are Covered By the Average Relocation Package?
Employers can tailor their relocation programs to offer the most competitive packages to attract and retain talent. Many organizations designate an in-house relocation manager to help oversee the move from beginning to end or increasingly turn this complex job over to a professional relocation management company.
Successful assignments and transfers depend on attractive, comprehensive relocation packages. These should be compliant with IRS regulations and also align with the organization's goals and objectives. Regardless of the type and number of relocation package components, those that meet the needs of both the employer and employee will be most effective.

What Does A Standard Relocation Package Include?
You may be wondering – what does a standard relocation package include? You can check out a few examples of average relocation package features below including temporary housing, pack/unpack services, miscellaneous expenses, and more. If interested, you can find more company relocation package examples and features in our free guide.
Full pack and/or unpack services
The employee's household goods are packed by a moving company, saving the employee time and stress. After arriving at the new destination and home, moving company personnel unpack the household goods.
Quality moving company service with reasonable insurance coverage
Insuring goods during the move is essential. Since moving charges are usually based on total weight, insurance for damaged or lost goods should be equal to your goods' value.
Home sale or lease-breaking penalty assistance
Home sale assistance can come in a variety of forms, including company-sponsored reimbursement for money lost on quick home sales, and professional marketing to accelerate the timing of sales. Renters can expect employers to pay contractual penalties for early lease termination.
House-hunting trip, minimum of one
Standard relocation programs commonly include at least one (preferably two) company-paid house hunting trips of short duration to give the transferee and family opportunities to find new homes. House-hunting expenses incurred during this process can entail transportation, lodging, meals, and childcare (according to the Illinois-based search firm Witt Kiefer, companies are increasingly encouraging families with younger children to leave them home, and reimbursing them for the expense, while looking for a new house.)
Temporary housing
Standard relocations include at least 30 days of temporary housing for transferees.
Transportation to the final destination
Average relocation packages include reimbursement for transporting your transferee and his/her family to the new location. If the transferee can travel by auto, reimbursing for mileage expenses is common. Should the move require plane or train transportation, standard packages often include reimbursing the cost of moving the transferee's vehicle(s).
Miscellaneous expenses
As one might expect, the "miscellaneous" category can encompass a lot of small costs. These can include driver's license fees, pet registration and licenses, cleaning services at the new home, utility hook-ups, and other move-related expenses. These are commonly included features of typical relocation packages, which we outline in our guide. Depending on your industry and facility locations, there may be additional features to consider.
Expenses covered in an average relocation package may also include:
Temporary living expenses when transferees must meet hard-moving deadlines
Storage costs for household goods before employees can move into new homes
Spousal employment assistance in the new location
Childcare costs and elder help for transferees caring for elderly parents.
School location assistance for school-age children
A loss-on-sale allowance in the event your present home sells for less than its purchase price
Return trips home for those in longer-term temporary housing, usually limited to one every 30 days
Your typical relocation package may or may not include these noted features. However, in all cases, you should regularly compare your package with those of your competition. If your relocation policy is significantly deficient in some area, make senior management aware of the discrepancy and advise them to consider upgrades to keep your standard package equal to your competition's packages.
While it can be true that the higher the level of an employee's status within an organization, the more comprehensive and inclusive the job relocation package will be, more savvy companies are offering to underwrite relocation costs even for newer employees, as a means of attracting and keeping key talent. Benefit structures and policies vary across companies. When negotiating relocation package terms, potential transferees need to understand what is and isn't included to secure the best deal.
Are Relocation Packages Common?
In years past, relocation assistance was offered almost exclusively to higher-level employees or specialized contractors. Today, with a more global economy and a better-educated workforce, talent competition is stronger than ever; consequently, smart companies are jumping on the relocation benefits bandwagon.
A survey by DSJ Global indicated an upward trend around relocating employees. Career development is the biggest motivator with 69% of employees claiming they would relocate for the right position.
Companies are catching on to the fact that having a strong, attractive relocation package in place makes excellent business and branding sense, and becomes a reality for being competitive in today's market.
Learn more about relocation packages in our free guide.
What Is the Role of Millennials in Corporate Relocation?
One thing can be said for sure about millennials: they like to be on the go and are demanding that work environments not only acknowledge their contributions but also their need for flexibility and a good work/life balance. In an Urban Bound study, 71 percent of millennials expressed a desire to work abroad at some point in their careers – a fact that shouldn't be lost on corporate recruiters.
How Have Relocation Packages Evolved in the Modern Workforce?
Relocation packages are increasingly becoming used not only as a way to keep in-house talent happy in the event of a transfer, but as an effective recruiting tool, particularly for globe-trotting millennials who often relish the chance to broaden their business and personal horizons. If companies find that they're losing talent – especially as part of a transfer process – then a review of their relocation policies and strategies may be in order to keep up with the changing face of the modern workforce.
What Kinds of Job Relocation Packages are Available?
There are nearly as many types of job relocation packages as there are employees needing relocation assistance and the companies that hire them. The company's financial resources and situation, the length of employment, and whether the employee is a homeowner or renter also play roles in determining the size and coverage offered in a relocation package.
A typical relocation package usually covers the costs of moving and storing furnishings, household goods, assistance with selling an existing home, costs incurred with house-hunting, temporary housing, and all travel costs by the employee and family to the new location.
Job candidates and new hires may have a bit more power when negotiating relocation packages, as it usually costs much less to move an employee than to pay a higher salary. A Worldwide ERC survey from 2015 reported that companies spent an average of $71,803 in 2014 to move newly hired homeowners and $23,766 to move newly hired renters.
Find out more about relocating employees with families in our free article.
Besides the coverage itself, there are several ways to administer the package:
Direct billing
The transferring company hires and directly pays for a moving company as well as costs involved in selling a current home and all other services needed to help relocate the employee and family.
Lump sum
A set amount of money is given directly to the employee to pay for moving and related expenses. For tax purposes, the government considers this as income and therefore taxable, so to offset tax liabilities, companies often reimburse for those in the form of a gross-up, which frees the full amount of cash for the move. Another possible drawback is that it may be difficult to correctly estimate the total costs upfront, due to unexpected out-of-pocket expenditures. If a mover's initial estimate is lower than the actual costs, for example, the employee may have to dig into their own pockets to cover the difference.
Reimbursement
The employee pays for everything upfront and is reimbursed by the company after the move. This requires careful record keeping by the employee, including tracking all receipts for expenses. Additionally, employers will likely set a limit above which they will not reimburse.
Third-party (outsourced) relocation
In this scenario, all logistics related to moving, including real estate or rental expenses, are outsourced to a third party that coordinates a comprehensive array of services. Some of these may include marketing and sale of an existing residence, spousal employment assistance, storage of household goods, and rental assistance.
Expatriation assistance
This is additional relocation assistance used by multinational companies for employees relocating outside the country, beyond the typical scope of household goods and real estate help. Covered benefits may include overseas trips to search for suitable housing and assistance with obtaining spousal work visas, finding and selecting schools for employees' children, and finding the way around a city in a foreign country. Language and cultural assimilation instruction offered through a relocation package serves to help the employees' comfort zone and confidence by adjusting to the new culture and its customs.
Offering employees choices in relocation packages provides incentives for current and prospective employees to remain and pursue careers within a company. With competition among companies for top talent, offering attractive relocation packages is a win-win for companies and employees alike.
Who Gets a Relocation Package?
While it is becoming more common for new, junior-level employees to also be offered relocation opportunities, typically the higher the employee's rank within the organization, the more extensive the covered expenses of a relocation package. A recent graduate just starting their career may have only the basic expenses of moving, while a vice president will often have additional services covered, such as child care while house hunting, airfare and car rentals, lodging, and meals for the employee and his/her spouse.
Relocation Packages are Good for Both Sides
Most companies want to save as much money as possible in the course of job transfers while still ensuring that the employees and their families are comfortable and ready to get to work as soon as they arrive in the new location. A strong relocation package is a recruiting tool that can attract quality candidates and keep your company competitive in the global job market. Our global mobility services ensure you have essential resources to manage every aspect of an international relocation.
Editor's note: This post was originally published on February 11, 2014, and has been updated for accuracy and comprehensiveness.
Sources:
Atlas Van Lines: https://www.atlasvanlines.com/AtlasVanLines/media/Corporate-Relo-Survey/PDFs/2018survey.pdf
https://www.atlasvanlines.com/AtlasVanLines/media/Corporate-Relo-Survey/PDFs/2020_survey.pdf
Urban Bound: https://www.atlasvanlines.com/AtlasVanLines/media/Corporate-Relo-Survey/PDFs/2018survey.pdf
DSJ Global: https://www.dsjglobal.com/global-job-confidence-index-2020