Move Over Technology – Sometimes There's a Better Solution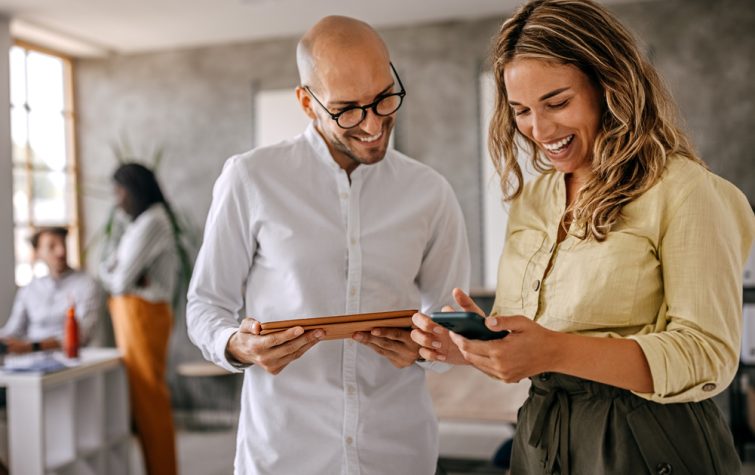 The saying goes, there's a time and a place for everything.
And even though I've spent the better part of my career promoting the value of innovative technology, I believe that this saying applies to technology as much as anything else.
After nearly 30 years in technology leadership positions, I believe technology is just simply not always the answer.
The fact is that there are certain parts of the sales journey, the customer relationship journey, the business leadership journey that require human connection. They don't just require it; they thrive on it.
Perhaps nowhere have I seen that more clearly than in our global mobility industry, whose job is moving people and goods across the world to fill business-critical needs. And at no time has the value of human connection been more apparent than now as we emerge from a global pandemic. Consider, for example, these scenarios in which technology may not be the solution.
Highly stressful situations.
It's been said that moving is one of life's three most stressful events, behind only the death of a loved one and divorce. It is in those hyper-charged life moments where personal touch is the most important. Ever consider why funeral home directors personally sit with grieving families as they plan a loved one's services? Certainly, in today's technological age, a mobile application and digital storefront could give a grieving widow the tools to make all the decisions involved in funeral planning. Yet, the funeral services industry wisely understands that this deeply personal, emotional and stressful experience is best handled with personal care.
In the same sense, relocation management companies have ample technology to manage virtually every aspect of an employee's relocation. But it is the extra white-glove concierge services provided by a company like CapRelo that ensures an employee is personally guided through the entire experience.
Challenges to communication.
As proficient as we've all become in running Zoom meetings, and videoconferencing across time zones, there is just no substitution for in-person communication. That holds especially true for global organizations interfacing with employees and clients using a variety of native languages and cultural nuances. Our CapRelo relocation management teams incorporated videoconferencing communication long before COVID made it popular. But we also firmly believe that face-to-face communication is irreplaceable. That is why we have experts placed around the world, serving clients in 160 countries out of 6 international offices.
Expertise is critical.
At CapRelo, we are proud of our proprietary technology, the Companion™ platform, that give transferees/assignees and their employers access to all the information they need. But we know that in the business of mobility, situations can change in an instant, and when they do, it is subject matter experts who make the difference.
One of the most gratifying parts of my job is reading the feedback we receive from customers and their employees. While all our clients benefit from our proprietary technologies, in their comments you'll find little mention of the cool technology or spiffy apps. Their praise, instead, is about people. Like this recent note from a Fortune 100 retailer's employee: "Mona was awesome. She made the process super smooth, and she was always checking in on me to make sure I was safe. The care that was shown was really awesome to see and feel."
No technology can deliver that.
As great as technology can be, it is not the salve for every business challenge we may face. It is not a panacea for every leadership dilemma. Let us all remember that in the end, our companies work best when we are people serving people. It is real people, really caring about others, that no algorithm can ever replace.