The Importance of Data Security in Global Mobility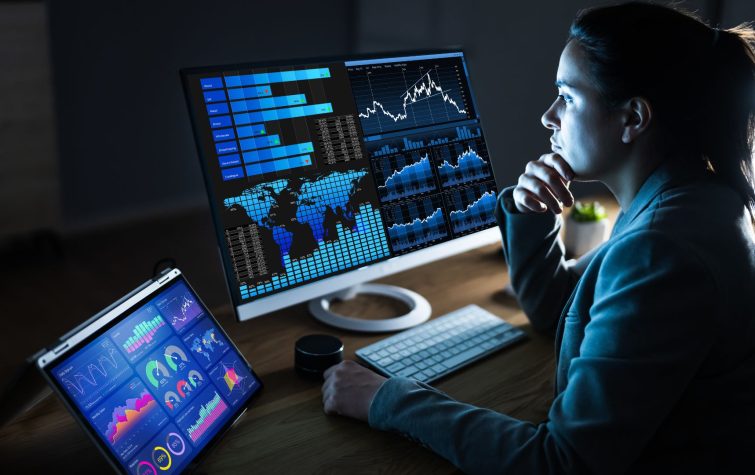 Getting to Data Excellence in Global Mobility
I often spot interesting content that Fast Company publishes, like this week when an article on employee burnout caught my eye. But when I clicked to read it, I got a notification that the company had been hacked the previous day, resulting in obscene messages being sent to its followers. While Fast Company scrambled to regroup, it lost readers, business, and presumably some trust in its brand.
Sadly, it was just another example of the headlines we see all too often. As businesses move people worldwide, keeping company data secure has never been more challenging.
We Live in an Era of Data Insecurity
Phishing attacks have been on the rise since COVID-19. One report found that phishing email attacks increased by more than 600% during the early days of the COVID-19 crisis.
In 2021, Statista researchers found that fully half of the global employees working from home that they interviewed now use their work laptops for both work and personal use.
"This creates IT security problems as individuals use devices differently for personal purposes, such as accessing private emails or downloading files," Statista researcher Justina-Alexandra Sava noted. "Furthermore, 30 percent of global respondents indicated that someone else besides themselves was using the work laptop, too."
The costs of a data breach are high, as much as $6 trillion last year, says. UpGuard. That is just the hard costs – legal fees, audits, customer repayments, and so on. Add to that the cost to a company's brand, the loss of trust, and a damaged reputation.
It is a strong argument for carefully vetting any global mobility vendor partner's data security processes and expertise. Before engaging a global mobility partner, I suggest asking these questions:
Are You GDRP Compliant?
With so much at risk, it should have come as little surprise to any global CEO when the European Union stepped up enforcement of the General Data Protection Regulation (GDRP) a few years ago.
Created in 2018, the GDRP set the ground rules for how companies operating in the EU must maintain data security. But more recently, as breaches escalate and associated costs spiral, GDRP enforcement has amped up, and it has become a standard bearer for other countries and regions around the world. It is critical that organizations understand these regulations, and the global mobility partners they use must be fully compliant with them. For us at CapRelo, GDRP compliance is just the beginning of our data security management protocols.
Does Your Company Hold an ISO 27001 Security Certification?
ISO 27001 is perhaps the gold medal standard for managing IT security and ensuring that a company has a system to protect its data. "Compliance with a world-class standard like ISO 27001 indicates a secure, reliable organization that can be trusted with customer data," notes IT security consultant Vanta.
Gaining ISO 27001 security certification is no easy undertaking. In fact, it can be downright "intimidating" says one security consultant. Among the steps, an applicant must undergo an audit to identify risks and gaps in its IT security; create and implement a risk management plan for responding to any identified threats; train employees; conduct ongoing evaluation; and, finally, pass a two-part external audit. Even once certified, the business must conduct ongoing internal audits to continually monitor performance and mitigate threats.
Not easy. But, as with GDRP compliance, CapRelo recognized the importance of certification and I am proud to say we passed – and continue to pass — this rigorous test.
Is Third-Party Auditing a Standard Part of Your IT Security?
Committing the time, money, and resources to hiring a third-party IT auditor Is a significant investment. Such an audit is an exhaustive, comprehensive look under your IT covers. A third-party audit evaluates the full scope of your IT system, from potential holes in your cybersecurity to threats in platforms or from service providers. Ultimately, third-party audits enable a company to assess and address potential risks to data security.
This benefit is so important to CapRelo that third-party security audits are simply a routine part of our IT system management. It is an investment we are committed to because earning and retaining our customers' trust is paramount to our mission.
Does Your Company Ensure Full Data Redundancy?
What would happen if your company's data was lost through a cyberattack or other breach? What if your global mobility partner lost all your private data from their servers?
That is a visual none of us want to see. And why CapRelo ensures full data redundancy in the event of a loss. "Having the same data stored in two or more separate places can protect an organization in the event of a cyberattack or breach — an event which can result in lost time and money, as well as a damaged reputation," says data security firm Talend.
We Take Data Security Seriously
Protecting sensitive data is job number one for CapRelo. We pride ourselves on prioritizing the protection of our customers' sensitive data. That commitment is reflected in the time, money, and resources we invest to confidently answer "Yes!" to these questions.
Contact us if you want to partner with a global mobility firm that takes your data security seriously.