CompanionFlex: The Key to Delivering Flexibility and Affordability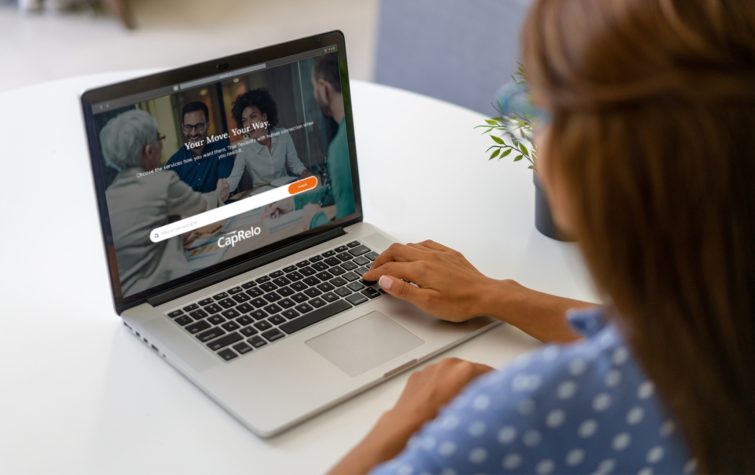 Employees have spoken: they expect flexibility in how and where they work and flexibility in the relocation benefits that support their unique lifestyle needs.
In study after study, that message has been delivered loud and clear. In our own research of 188 HR professionals, we found that the companies that embrace employees' expectations for flexibility garner the highest employee satisfaction. To recruit and retain the talent needed to ramp global operations post-COVID, HR mobility leaders must put flexibility first.
Answering the Imperative for Flexibility
Think of it as the imperative for flexibility. One that is causing HR leaders to adapt their mobility programs to better support the needs of a diverse workforce. Increasingly, businesses are turning to core/flex programs that combine standard benefits with flexible ones customized to each employee's needs. While the upshot of core/flex is baked-in flexibility, it also is a no-brainer way to embed DEI&B into organizational culture.
That said, managing the delivery of an a la carte menu of options for multiple transferees can add complexity to the HR team's job. Take, for instance, senior director Marie. As a single mom with young children who plans to rent while on a short-term assignment to the West Coast, her relocation support needs are much different needs than those of software engineer Marcus. Her priorities are local rental assistance to guide her to safe, family-friendly neighborhoods, a trusted household goods mover, and assistance in school and after-school enrollment.
When Marcus moves cross-continent with his partner and service dog, he will appreciate white glove move assistance, and a fully stocked and furnished accessible home awaiting their arrival. Multiply these scenarios by dozens of transferring employees in a busy mobility organization. To manage the coordination of such unique sets of benefits on a case-by-case basis, using letters of understanding or perhaps a one-pager checklist of services, can quickly become untenable for the HR team. That's where CompanionFlex steps in.
What is CompanionFlex?
CompanionFlex transforms the way your mobility team manages employee relocation benefit choices. Instead of manually managing each transferee's benefits selections, the mobility manager assigns core benefits for relocating employees in CompanionFlex, ensuring they are meeting their duty of care, while also allowing the employee to choose the rest of their benefits.
In the CompanionFlex platform, the employee can view all available benefits options they've been assigned and choose what they want to use. Employees gain control of their relocation program, while the mobility manager controls relocation budgets and reduces manual processing.
In CompanionFlex, the mobility manager will find an extensive library of more than 100 employee benefit options, both traditional and non-traditional. The HR team chooses those it wishes to make available to relocating employees. Want to add a service not listed? No problem. The administrative interface is –no surprise — flexible to your needs, too!
Employee Control – with HR Budgetary Control
While flexible benefits may answer employees' rallying cry, they also must meet the HR manager's budgetary limitations. The fact is that in today's more costly operating environment, flexible relocation programs are only sustainable if they are affordable. CompanionFlex, CapRelo's core-flex platform, puts the HR decision-maker in the driver's seat when it comes to controlling costs.
CompanionFlex enables the HR mobility manager to configure virtually every aspect of the benefits its employees will have access to. Program benefits can be configured by employee level (for example, vice presidents might get more options than directors) or by transferee levels. Working with the CapRelo consultant, HR can then customize which benefits are core and which are flex by level, and the value of each benefit offered, either in dollars or points. You can even limit the number of times a benefit may be used – for instance, only one carpet cleaning service or two grocery gift cards. As the employee "shops" benefits within the portal, they can add favorites to their wish list to review later or add items directly to their cart and purchase them immediately.
When ready to check out, the transferee sees in real-time the amount spent from their virtual wallet and the remaining available budget for their move. Should they need help, CompanionFlex will suggest recommendations based on whether they are a renter or homeowner – or the employee can use the interactive calendar to schedule a meeting with their relocation consultant.
All that, with zero hands-on intervention by the HR team. CompanionFlex enables mobility managers to deliver what transferees want, more efficiently and cost-effectively. Integrated data analytics tools provide continual insights into how employees are using the platform. Through the administrative dashboard, the HR manager can see which benefits are being used, which are most popular, how long it takes transferees to select a benefit, and how often employees are leaving points or cash unused. Pulse checks with transferees give the mobility team feedback into how users feel about the experience as they go and throughout the move.
CompanionFlex a Win-Win for Global Mobility
More than ever, global mobility leaders are being tasked with incorporating flexible relocation benefits while keeping mobility budgets within goal. As one of our largest retail clients recently conveyed, "Relocation needs are different for each individual, and CapRelo has built a platform to help their clients and transferees make relocating a seamless experience. The tool is cutting edge, and it is exciting to see the features that help each transferee personalize their own relocation. It is meeting all of our program's needs."
The imperative for flexibility in global mobility programs is here. If your mobility team is looking for innovative ways to wow transferees with flexible, yet affordable, relocation program benefits, talk to the CapRelo team about CompanionFlex.  We can help you create a customized core/flex program and user platform that lets employees shop online and choose from more than 100 benefits, using their CompanionFlex virtual wallet to fund the benefits they want. Learn more.