How Can Your Relocation Program Facilitate Greater DEI&B? Three Moves to Make Now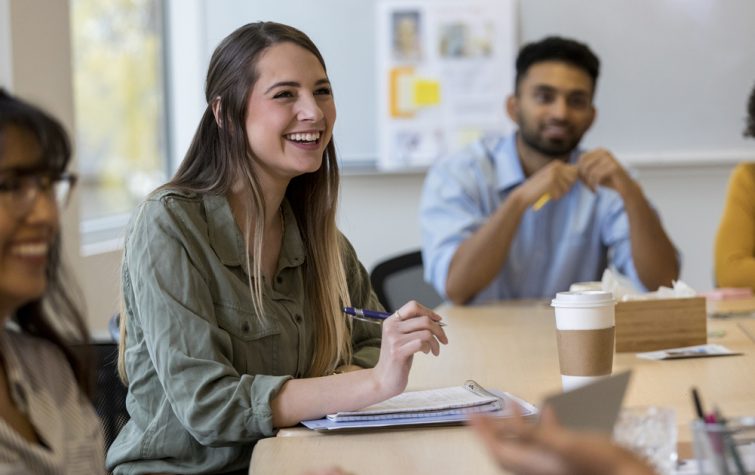 It's been a challenging 24 or so months for business leaders everywhere, and most certainly for those whose organizations span global markets.
But even as they've navigated an array of detours and potholes, global mobility leader organizations did not lose sight of diversity, equity, inclusion and belonging (DEI&B). CapRelo research, conducted last year in partnership with HR.com, found that leading mobility organizations are taking a multi-pronged approach to creating DEI&B-centric relocation policies and initiatives.
A Maturing of DEI&B Approach
It is an approach that reflects a gradual maturing of our thinking on how we make our workplaces more diverse and inclusive. As HR consultant Josh Bersin said, "The pandemic taught us all one important lesson. If people don't feel safe, they won't be productive, innovative, or reliable. So above all, as Maslow's Hierarchy of Needs clearly states, we need to create a workplace that is safe, supportive, and inclusive."
His own research found that 40% of organizations still view DEI&B as a risk management and compliance issue. But increasingly, organizations like those in our leader group see DEI&B as much more than something done to simply avoid legal or reputational issues. These leaders are imbedding DEI&B as a part of their strategic focus and overall ecosystem. "Creating equity and inclusion is not solved by hiring more people of color or promoting more women into management roles," says Bersin. "While such actions are definitely important parts of the solution, the bigger issue is reframing business as an inclusive, supportive place to work."
The CapRelo study uncovered three consistent themes when it comes to how global mobility leader organizations are maturing their DEI&B approaches this year. In a nutshell, they entail rethinking outdated policies, getting a broader mix of candidates in the talent pipeline, and being more creative in assignee benefits. Let's look at each of these.
Restructure Policies to Better Accommodate DEI&B
Encouragingly, our research found that most (63%) respondents have updated their relocation policies with the goal of improving DEI&B, with a goal of greater flexibility. But what does more flexibility look like in a relocation policy?
It means, for one, offering more types of relocation assignments. Traditionally, domestic or international moves were the first that came to mind when we talked about relocation. But, today, many organizations have a wide variety of categories when it comes to mobility. The most common are still long-term assignments (46%) and short-term assignments (41%), but more than one-fourth have policies for commuter employees and a third do so for business travelers.
Remote work is also opening new opportunities for both workers and employers. Positions that were strictly in-person before may now seek remote-only candidates and more than half of leader organizations have updated their relocation policies to better accommodate flexible working arrangements. What all that means for DEI&B is that relocation is no longer a one size fits all opportunity into which an assignee must fit, regardless of their marital status, age, family obligations, or other uniqueness's.
Ensure Greater Diversity and Inclusion in Global High-Potential Pool
It stands to reason that if the goal is more diversity within our leadership teams, we must be doing what it takes to encourage a diverse range of employees into our relocation pipelines. Our research with HR.com found significant differences between global mobility leaders and novice organizations when it comes to this area.
Leaders are significantly more likely to seek out relocation assignees that reflect a more diverse, inclusive group. They also are significantly more likely to provide incentives for greater diversity in the assignee pool.
These are not insignificant differences when we consider that only one in five international assignees are women, and that nearly 25% of LGBT employees fear losing out on mobility opportunities if they come out.
Remember June from our earlier blog? June is an Asian-American single mom and a senior manager looking to grow into a C-level role. She is a high performer with great potential to move up the leadership ranks. She knows that mobility is important to her leadership development so when she hears of an opportunity to lead a new office abroad, she expresses interest, only to learn the position went to a colleague. Her division manager assumed June would not be interested in relocating given her family situation. She is frustrated and disappointed, and the company missed out on an opportunity to nurture a high-potential employee while expanding its DEI&B impact.
Leveraging DEI&B-Friendly Benefits to Support Assignees
Opening up relocation opportunities to a more diverse candidate pool is one thing, but without DEI&B-friendly benefits, many of your best potential assignees may take a pass. Global mobility leader organizations that we studied are recognizing that. More than a quarter of them have created more DEI&B-friendly benefits to support assignees (28%), as well as more equitable compensation policies (28%).
Just as there is no one-size-fits-all relocation these days, there's also no single set of benefits that will meet the needs of all employees. Employee choice is a critical component to DEI&B-friendly benefits. That goes for everything from housing to travel policies. For example, the long-term housing community of expatriates may still be preferred by some employees, while others want flexible, short-term housing and even co-housing. Single parents have unique childcare and school needs for their children. Assignees and their partners also need benefits that support their physical and mental well-being and safety while they are relocated. If you want to facilitate greater DEI&B in your mobility program, take a close look at your organization's full menu of benefits with an eye on employee choice.
Conclusion
Global mobility teams have come a long way in their mission to create more diverse, inclusive and equitable organizations. Among the most highly rated organizations (by their employees), just over a quarter (28%) already are implementing changes in policy, recruitment and benefits with the goal of facilitating DEI&B.
That's great progress, but it leaves much room for improvement.
Greater diversity and inclusion strengthen an organization, especially when it involves placing the right talent in the right place. We suggest examining your mobility metrics through a DEI&B lens to identify where your organization can do better.
With more than 24 years in relocation management, CapRelo's experience team can help you build a DEI&B-centric global mobility program based on industry best practices. Contact us for more information.
For more on our DEI&B series, check out Taking Your DEI&B Global and Aligning Global Mobility and DEI&B: A Win Win.
---
Want to update your policy to be more DEI&B friendly? Click here to get your own step by step play book.