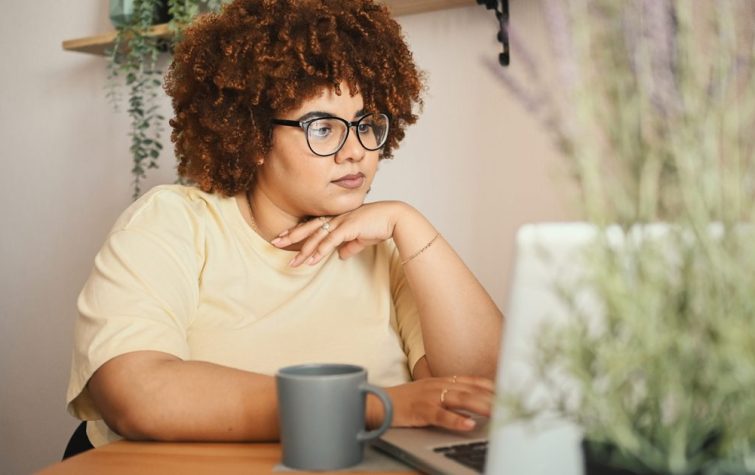 American writer and civil rights activist Audre Lorde once said, "We cannot dismantle the systems with the tools we have created."
When it comes to diversity, equity, inclusion and belonging (DEI&B) in global organizations, the fact is that we can't fully incorporate DEI&B without first swapping out some of our rusty old tools with new ones better suited for today's environment.
The first step in taking DEI&B policies global is for global mobility managers to look closely at the tools we are using to facilitate employees' global assignments.  We also need to consider how we are leveraging our global assignee experiences to create more DEI&B-centric organizations.
How can global mobility managers more fully incorporate DEI&B into global assignments? Here are a few strategies to consider.
Focus on the Employee
One of the fundamentals of a strong global DEI&B program is embracing the diversity of employee needs when it comes to supporting their well-being. Work-life flexibility, integration and benefits are key fundamentals of a successful global DEI&B program, notes the Centre for Global Inclusion. In its standards for organizations across the world, the Centre highlights, "Benefits and services that are specific to the diverse needs of employees are provided based on ongoing assessments of employee needs."
What does that mean in real programs? The Centre gives these examples as best practices:
Subsidized dependent-care, parental leave, extended family consideration, eldercare, emergency care, fitness programs, and paid leave.
Accommodations for religious practices, persons with disabilities, and others are achieved with care and consideration and go beyond legal requirements.
Prioritization of employees' psychological safety, security, and wellness within their work environment.
Take, for instance, your organization's career assistance and spousal support benefits. Is support limited to employees with working partners? Is it limited to employees with partners?
Consider the assignee who is moving her large family with several pets. Will your traditional corporate housing model equitably serve her, or will her well-being only be addressed if she makes a formal request? What about the employee who is leaving behind sick, elderly family members? Will your standard travel policy flex to accommodate his travel needs?
Do your mobility policies speak to your employee population worldwide? Give your policies an objective review. Are they truly global — or are they really "international" policies written from the perspective of your headquarters' country using headquarters their currency as the baseline for travel guidelines, allowance maximums, household goods insurance caps and so on?
Be sure that your organization's Employee Assistance Program supports the diverse needs of your global employees, and that those employees know where and how to lean into them.  Further, consider implementing a buddy or mentor-pairing program to help new assignees foster a sense of inclusion and belonging in an unfamiliar location. Recommend social networks and integration services to newly relocated employees and explore the potential for supplemental funding through the company's DEI&B budget.
Opportunities for Equity
Like it or not, we all carry unconscious biases. As global mobility managers, we must be cognizant of our potential unconscious bias as we look to fill the talent pipeline for global assignment opportunities. After all, these opportunities are the career pathway to leadership in global organizations, and the people filling them are those most likely to drive systemic DEI&B organizational change long term.
"In many organizations, international experience plays an important role in career advancement and leadership development," noted Deloitte in a recent study. "Limited participation in global mobility can close the doors to leadership roles within an organization, thus narrowing the diverse leader pipeline so urgently needed in today's challenging global landscape."
Nonetheless, "non-traditional" employees can face significant obstacles to participating in global work experiences. For example, Deloitte's research found that 61 percent of employers are unaware of LGBTQ+ social and legal conditions in countries of operation, including knowing where someone can be imprisoned or killed executed for identifying as queer.  It also found that only 6 percent of global mobility leaders actively encourage mobility among minorities, and only one in five international assignees are women.
How are you managing your candidate pool to ensure a diverse mix of talent is filling these critical roles? Have you checked your own biases for ways in which you may be unconsciously discouraging or disqualifying potential talent?
Set new assignees up for success with cultural training before arriving in their new host country. Provide managers with cultural training, too, to position themselves and the assignee more equitably for success.
Maximize and Redefine
So, we've broadened our pipeline to be more diverse, made sure that assignees were well-taken care of, and provided the support network to foster a successful global experience for the employee and the company.
But that is only the beginning of our DEI&B work. Assignments and transfers are a significant investment, and what happens next matters. Don't think your work is done when the employee returns home. In fact, now the real benefit to the organization begins.
How are you going to maximize the value this individual gleaned through their experience abroad to create a better, stronger, more diverse and equitable organization?  The answer goes back to Lourdes' "old systems, old tools."  Rather than making these globally enlightened, emerging leaders fit back into your existing box, use their wealth of experience to retrofit the box. Glean insights from their experience and perspective and weave that into the organization.
When employees return from an assignment, we as global mobility leaders must incorporate that newfound experience back into the organization for the benefit of the whole. What we learn from those experiences provides us with the tools to dismantle the old systems and create real change.
It is also important to remember that the expectations of hybrid options may be a consideration for your returning employee(s). As your company may introduce hybrid models into your every-day operations, it is important to gauge your employee's needs and interests in terms of workplace. Offering a hybrid model can increase collaboration, improve work culture, while remaining flexible for your employee.
For more on our DEI&B series, check out Aligning Global Mobility and DEI&B: A Win Win and How Can Your Relocation Program Facilitate Greater DEI&B? Three Moves to Make Now.
---
Want to update your policy to be more DEI&B friendly? Click here to get your own step by step play book.