Aligning Global Mobility and DEI&B: A Win-Win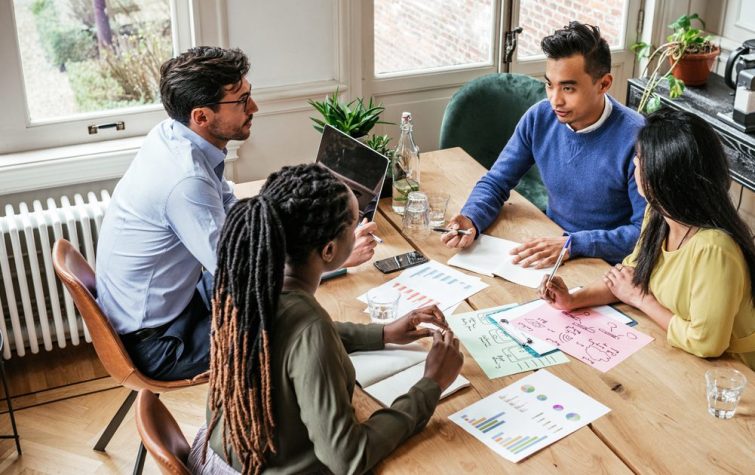 Meet June, Alex, and Maureen.
June is an Asian-American single mom and senior manager looking to grow into a C-level role. When she hears of an opportunity to lead a new office in Russia, she expresses interest only to learn the position went to a colleague. Her division manager assumed June would not be interested in relocating given her family situation. She is frustrated and disappointed.
Alex, a high-performing sales manager, is offered a regional sales manager position in South America. He is interested, but his HR department gives him little information to answer his questions about the LGBTQ+ landscape. Alex and his partner have to do their own research before deciding to make the move.
Maureen, an African-American computer engineer, is married with children while also caring for an elderly parent. She takes a position in India, where she is professionally successful but personally challenged as she worries about her mother at home and her family's social isolation in India. She eventually leaves the company.
While June, Alex and Maureen are fictitious personas introduced in a recent Deloitte study, their experiences illustrate the missed opportunities that often happen when diversity and inclusion and global mobility are not aligned.
"Diversity and inclusion and global mobility are natural partners for unleashing people's potential globally, yet they are often disconnected," notes the Deloitte researchers. "Inclusive design for global mobility can remove barriers and make international opportunities more accessible to diverse individuals. However, broader alignment and increased collaboration between D&I and GM is required to bring inclusive mobility design to life".
Here are four key reasons why aligning mobility and DEI&B are win-wins.
Develop Globally Minded Leadership
International assignments are often used as an upskilling technique and a way to cultivate leadership. It goes to follow that if international assignments were made accessible to a more diverse group of employees, an organization's overall leadership would reflect that diversity. But in many organizations the hurdles for non-traditional employees to secure mobility assignments can be significant. Consider these statistics:
A 2014 Human Rights Campaign study found that nearly one-fourth of LGBTQ+ employees fear they will not be offered global mobility opportunities if they come out.
And, only 6% of mobility leaders say they encourage mobility among minorities, according to Ernst & Young's Global Mobility Effectiveness Survey.
"Limited participation in global mobility can close the doors to leadership roles within an organization, thus narrowing the diverse leader pipeline so urgently needed in today's challenging global landscape," notes Deloitte.
An organization in which the mobility process is aligned with DEI&B priorities helps ensure that mobility opportunities reach a broader universe of potential candidates, and potential future company leaders.
Reflect Changes in Talent and Customer Demographics
If your company wants to make a bold statement about its commitment to diversity and inclusion, there's perhaps no more visible way to do that than by placing a diverse employee mix in global locales. Local customers take note of a business whose assignees reflect diversity and mirror their own commitment to leveraging a broad mix of talent.
"Sending the same profiles of employees on global moves can signal to local offices, customers, and communities that the organization is not fully committed to creating and reflecting the diversity of local markets," states the Deloitte report. "Organizations may not be getting their best and their brightest talent to key markets to address pressing challenges and stimulate innovation, if global mobility is not broadly inclusive of employees with differing backgrounds and perspectives."
Let's keep in mind one key demographic in the current and future workforce that can't be overlooked: millennials. In less than five years, they will comprise three-fourths of the workforce. For them, both mobility and diversity are major drivers in where they will choose to invest their careers; most want, and expect, international experience. And the vast majority (83%) say they are more engaged when working in an inclusive culture.
More Engaged Environment for Employees
The best way for us as individuals to better understand and embrace each other is to have exposure to the diversity that exists in our world: different cultures, lifestyles, personalities, languages, religions, age groups, interests.
Giving employees the opportunity to work in other countries (on temp assignments, for example) gives them exposure to different cultures and a broader world view. As more of a company's employees have this kind of exposure, the company becomes a more comfortable place to work for diverse groups of people. By aligning global mobility with diversity and inclusion, DEI&B becomes an organic foundation of the business rather than an "initiative" or aspirational goal.
Greater Business Success
And then there's the bottom line. Organizations that prioritize diversity and inclusion outperform others according to numerous studies. McKinsey & Company's Delivering through Diversity study of more than 1,000 companies in 12 countries makes a clear link between diversity and company financial performance. Workforce Diversity Network notes significantly greater success at recruiting and retaining top talent among companies that prioritize DEI&B, and they also have a 39% higher customer satisfaction rating. Additionally, those that are publicly traded show greater financial performance as well. Companies on Diversity Inc's Top 50 stock index outperform DJIA, Nasdaq, and S&P 500 for one-, three-, and five-year returns.
As Deloitte points out, "Diversity and inclusion today is no longer about just 'checking the box' or 'doing good.' It's about driving strong business performance and results."
Not only is a closely aligned mobility/DEI&B strategy good for organizational culture and leadership development, it increases the impact global mobility has on the organization's financial operations and return on investment in mobility. A McKinsey and Company study found that companies in the top quartile for gender diversity on executive teams were 25 percent more likely to have above-average profitability than companies in the fourth quartile—up from 21 percent in 2017. Similar results held for ethnic diversity. And what's more – that gap is widening.
What Leaders Are Doing
CapRelo's own research in partnership with the HR Research Institute uncovered some clear misses, and obvious opportunities, in global mobility's commitment to DEI&B.
In the nearly 200 HR professionals we surveyed, we found that often DEI&B objectives get left by the wayside and generally are considered as a separate matter when they should be integrated into every aspect of the organization's HR management processes.
For global mobility leader organizations, however, the approach to diversity and inclusion in their business models is much different. They have embraced diversity and flexibility as a natural, positive undergirding in virtually every aspect of their mobility programs. That includes opening assignments to a diverse candidate pool that builds a pipeline of diverse future leadership. They offer employees more options for growth and compensation in their global mobility policies and processes. About half (49%) support business travelers and offer commuter assignments. They recognize that to attract a diverse, highly talented field of assignees, things like hybrid solutions, remote work and DEI&B-sensitive policies and benefits must simply be givens.
Key Takeaways
Greater diversity and inclusion strengthen an organization, especially when it involves placing the right talent in the right place. DEI&B doesn't just impact international mobility, either. The US is a complex multicultural country. Using your internal talent to meet the needs of both the domestic and global marketplace can be essential to business success. Consider examining your mobility metrics through a DEI&B lens and pinpointing where your organization can do better. Global mobility leader organizations have updated their relocation initiatives in the last year to improve DEI&B.
For more on our DEI&B series, check out How Can your Relocation Program Facilitate Greater DEI&B? Three Moves To Make Now.
---
Want to update your policy to be more DEI&B friendly? Click here to get your own step by step play book.