Short Term Assignments: What You Need to Know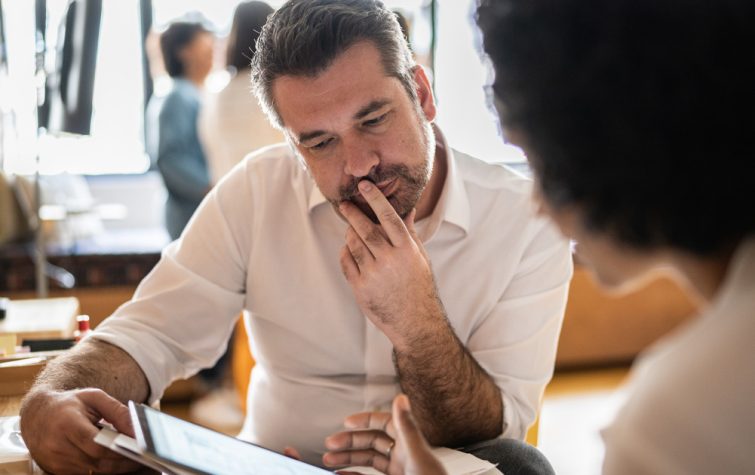 Short-term work assignments have been steadily increasing over the years and certain factors like the pandemic have shined a light on vulnerabilities within numerous industries. For instance, the demand for travel nurses has never been higher, as certain staffing agencies need to fill voids and provide additional support at hospitals all over the US. Other companies are asking employees to train new hires at different locations or attend workshop programs and conferences out-of-state. Those working in media may need to spend days, weeks or months in different locations covering news stories. HR representatives are focusing on talent mobility, which may require employees to take on short-term work assignments for specialized training and upward growth within a company.
No matter the industry or reason, employers are recognizing the value of short-term assignments, as well as the logistical steps required to smoothly transition their employees from point A to B. With that in mind, CapRelo put together an overview of short-term assignments, so your company knows what is needed to assist your employee during the hectic transition of a short-term assignment.
What is a Short-Term Assignment?
A temporary assignment is defined as a work stint lasting for one year or less. A short-term assignment can be a series of shorter rotational assignments or an assignment that requires an employee to stay in one place for the entire duration. Similar to temporary duty assignments in the military, short-term assignments are not permanent and are meant to carry out a specific purpose. Companies may send one employee or a whole team out on temporary assignments, depending on the industry and work goal.
What is the Purpose of a Short-Term Assignment?
There are plenty of different reasons why companies would send their staff out on short-term assignments. For instance, an employee may need to assist a branch that's struggling to perform and help them to increase their sales numbers. It's also not uncommon for staff to oversee different departments during a company merger, requiring temporary assignments to ensure company policies are being carried out consistently across the board. Perhaps limited resources have prevented staff at different locations from being properly cross-trained, necessitating the need for temporary work trips.
Whether three weeks or three months long, short-term assignments typically require companies to cover lodging, food, transportation, and other travel-related expenses with stipends.
Benefits and Challenges of Short-Term Assignments
While short-term assignments sound like a breeze, they can pose some serious challenges for both the employee and the company itself. International short-term assignments can pose tax and immigration issues if companies don't comply with the laws and regulations in each country. Secondly, some countries have turbulent landscapes, which could potentially put staff at risk. Employees may also get stranded in the assignment country due to canceled flights or COVID-related concerns, further implicating the company when temporary assignments do not go according to plan.
On the flip side, a company can create a robust talent mobility strategy with initiatives that reward current and new hires willing to take on short-term assignments. For instance, paying employees during travel time can lead to higher retention rates. Companies can also train staff across locations to improve their skills, eliminating any errors in consistency. A change of scenery might help employees to improve productivity as well, especially in locations that offer plenty of sunshine and warm weather for post-work relaxation.
Short-Term Assignment FAQs
Are Short-Term Assignments International? Short-term assignments can be either domestic (within a country) or international (cross country borders). Certain companies like Amazon, FedEx, and Apple are known for leading the way with the most corporate travel, requiring employees to rack up airline miles to fulfill their job duties.
How Does the IRS Define Short-Term Assignments? The IRS defines short-term assignments as work in one location that can be reasonably completed in one year or less (and is). Employees typically file taxes with their home state. If a work assignment lasts for longer than a year then it is considered an indefinite assignment, prompting an employee's tax home to change.
What is Relocation Tax Assistance? Before 2018, any moving-related payments or reimbursements to employees were not included in their annual reportable wages. These expenses did not require withholding taxes and would have been paid by the employee and later deducted. The Tax Cuts and Job Act of 2017 changed the way payroll handled relocation expenses. Nowadays, employers can offer relocation tax assistance or tax gross-ups. A tax gross-up simply means that a company provides a larger payment sum to the employee to compensate for the taxes that will be withheld from their payment if that employee is relocating somewhere new.
Do Family Members Join Employees on Short-Term Assignments? When it comes to temporary assignments, most companies do not provide assistance for families to join the employee in the new location if the assignment is expected to have a duration of six months or less. Assignments greater than six months may include company support for family accompaniment. Some companies will offer to pay for visits home after a certain amount of time has passed for employees who are not accompanied. This could be anywhere from 8 to 12 weeks after the start of the assignment but depends on the company's unique policies.
How Can Companies Assist Employees?
Companies should have well-defined relocation policies in place before sending employees out on temporary assignments. The policy should include details on the relocation services and benefits which will be provided to employees and who will be assisting them with these services. It is important to note for international cases that proper immigration documentation is required prior to the start of the assignment. Letters of assignment (LOA)s should also be created for employee and company signature and should include specifics on location and duration of assignment and specific benefits. Companies should have a dedicated budget in place to assist with short-term assignment relocation expenditures; a comprehensive cost estimate including tax costs can be prepared in advance to ensure appropriate approvals can be obtained. A survey of HR professionals conducted in partnership with CapRelo found that 33% of participants stated their relocation policies have been updated to accommodate employees' mental health and well-being, which is another factor that should be taken into consideration to help employees cope better with their new surroundings.
Do You Need a Relocation Program?
So, you're ready to send your employees out on short-term assignments, but don't know where to start? Whether you need help transferring one employee intra-country, or flying a whole team across the globe for specialized training, we can help.
At CapRelo, we provide relocation solutions for companies that need them, covering a host of services including cost estimate preparation, corporate housing, auto shipment, property management, travel services, immigration coordination, and much more.
Our team specializes in seamless transfer operations and sorts out all of the logistical steps before your employee's short-term assignment so you can have peace of mind knowing that they are in the best of hands. Allow us to take one more thing off your plate and contact our highly qualified team at CapRelo today to get started.