Frequently Asked Questions About Core Flex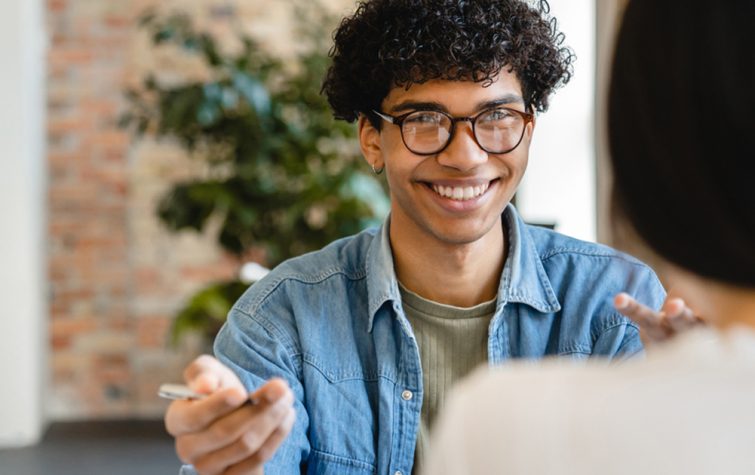 Considering Offering Core-Flex Policies?
Here's What You Need to Know
If our CapRelo research this year has told us anything, it's that flexibility is the name of the game in successful relocation management programs these days. Employees don't just want flexibility – they are demanding it.
So, it really is no surprise that core-flex relocation policies are quickly gaining popularity. If your HR team is new to the core-flex conversation, or still on the fence about incorporating core-flex policies, here are a few fundamental things to know about them.
What do we mean by "core-flex"?
A core-flex policy consists of two key elements. The first encompasses those relocation benefits that are applicable to all employees. In this bucket are things like travel costs, household goods transportation, home sale, and other benefits critical to a smooth relocation for any assignee. Core services are also those that your company wants the employees to take, either from a compliance or duty of care perspective. For instance, for cross border relocations immigration support and tax support services are typically core, safeguarding the employee and the company.
The second bucket is where that all-so-important flexibility comes in. Here, your company can add a range of optional services specific to each assignee's unique needs. Some examples might be things like spousal and family support, home purchase assistance, pet care and pet transportation, house cleaning, child and elder care assistance, language training, cross-cultural training, school search assistance, and more. No two assignees' benefits will look the same.
Is core-flex just another term for tiered policy?
In a word, no. With tiered relocation benefits packages, benefits are offered to assignees in tiers based on their compensation or their position or grade level in the company. While that does inherently mean some flexibility across an organization's relocation framework, the benefits an employee receives within each tier are the same regardless of what their personal needs might be.
How can a core-flex policy benefit the company?
Since the fundamental concept behind core-flex is to ensure each employee receives "standard" or core benefits with flexibility baked in, there is less need for relocation policy exceptions. That means fewer relocation policies the HR manager is implementing and tracking. By eliminating unnecessary benefits, your organization can achieve significant cost savings as well.
And of course, because they inherently address workforce expectations for flexibility, core-flex policies stand to give you a leg up in employee recruitment and retention. If you aim to recruit and retain the best talent in your industry, offering flexible relocation terms will enable you to cater a package better aligned to individual needs.
Do core-flex programs offer traditional relocation benefits?
Interestingly, many core flex programs are pushing the boundaries of benefits available, in an attempt to support in new ways. For example, one client recently reported that house cleaning services had become one of the most popular flex benefits within their population. Other programs offer a very long list of non-traditional supports, such as personal organizers, renter's insurance, pet services, and gift cards for meals and home improvement stores. There really is so much going on with a relocation, it can be hard to anticipate what an employee will need. By facilitating a wide variety in the types of support, employees can find what is exactly right for them.
How can HR launch a successful core-flex program?
First, like other aspects of successful relocation management, launching a sound core-flex program requires due diligence up front. A solid policy is built on broad input from stakeholders, and a clear understanding of your mobile employees' demographics. Needs assessments on the front end are critical to avoid missing the mark on providing the best, or the right, benefits, or overspending for unnecessary services.
Second, understand that core-flex policies can require more work to manage than traditional programs. Extra manpower and time may be needed to keep service offerings up to date to ensure cost effectiveness. Recruitment and retention workloads may also increase as time is spent to help employees navigate a wider selection of benefits.
And third, you'll want robust reporting procedures and metrics to track costs and the success of the program. Most mobility companies provide client dashboards where this data is collected and analyzed for review. Employers wishing to manage this aspect in-house will need to integrate relocation reporting and metrics into their existing HR management systems.
Experts in core-flex policy development
Core-flex relocation policies can be a game changer in increasing mobility employee satisfaction, optimizing efficiency and lowering costs of your relocation management program. But adjusting policies to accommodate core-flex can be time consuming and complex. Read more about how you can achieve ultimate flexibility here.
If you need assistance creating and optimizing a core-flex program, CapRelo is here to help. With more than 25 years of mobility expertise, our relocation professionals are experts in best practices to maximize both satisfaction and savings. Click here to speak to one of our professionals.