The Value of Technology in Leadership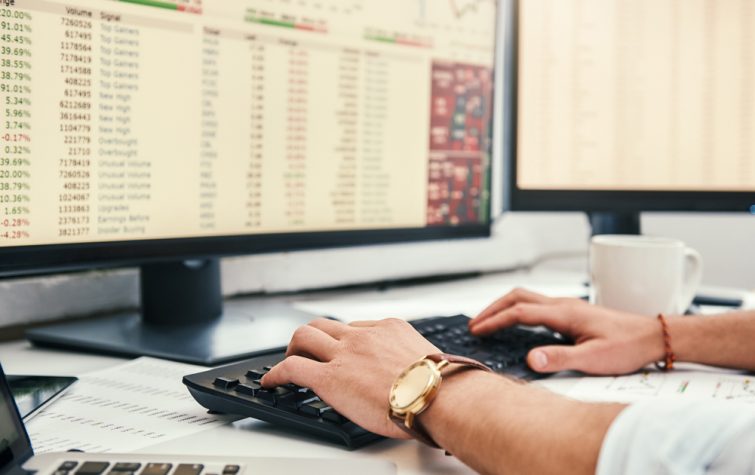 The Value of Technology in Leadership
Back in 2012, Oracle set out to understand how C-level executives were using data to drive strategic leadership decisions. The results were pretty disconcerting. In talking with 333 execs across the US and Canada, Oracle uncovered a huge disconnect between the promise of big data and the reality of its value in companies across North America.
While they were collecting substantially more data than just two years prior, many executives simply weren't prepared to handle the data deluge. 93% felt their companies were losing revenue opportunities, and only 8% gave their businesses an "A" in their ability to manage the data influx.
Those responses are especially disappointing given that the concept of business intelligence is not novel. As far back as 1865, Richard Miller Devens wrote about the use of business intelligence in his Cyclopaedia of Commercial and Business Anecdotes. He described how a banker – more than 100 years ago! – beat out the competition by collecting, analyzing and using business intelligence.
But clearly, it has taken those of us in C-suites a very long time to get our arms around how to leverage data analysis from multiple inputs to guide more informed strategic decisions. In a business as massively complex as global mobility, business intelligence can be the game changer in positioning our organizations to compete in a new world business order.
So, where is BI today?
In the decade since Oracle's study, the use of business intelligence to drive strategic decisions has come of age. Says Christina Lago, editor with CIO.com says, "Today we are in the 3.0 stage of BI. (It) has become a standard tool for every medium or large enterprise, from finance and banking to IT and communications. Current BI tools work across multiple devices and use visual analytics to apply analytical reasoning to data through interactive visual interfaces. Efforts are placed on making BI tools and applications as intuitive as possible and in acquiring the skills needed to successfully apply them."
That is certainly the case for CapRelo. For us, business intelligence undergirds our every strategic move, enabling our employees to be ahead of customer needs and predict potential potholes. Our BI platform gives us critical analytics that allow us to manage a complex global business.
We believe so strongly in the power of business intelligence, in fact, that we start every week there every week. Every Monday morning, our leadership team gathers to look at the previous week's reports and analyze what is happening across the enterprise. Imbedding our strategy in the data allows our team to be proactive and equips me to lead the company with real data, not hunches or anecdotal information. Our dashboards and reporting tools give us near real-time data on trends, performance, and accountability. For our global customers, it enables CapRelo to support them in the way they need to be supported.
What technology tools is your organization using to manage your business? As importantly, what are your suppliers and vendors using to ensure that your company is getting the leading-edge support and service you expect?
In HR.com's survey last fall of HR leaders, overwhelmingly, the thing that global mobility leaders say they look for in a relocation management partner is industry expertise. That expertise is built both from years of experience and from insightful knowledge, the kind of insight that only comes from diving deep into the data.
When choosing a relocation management company, be sure it is one that is applying forward-looking, predictive business intelligence to help position your global mobility program for success.
Have any questions about CapRelo services? Click here to talk to one of our representatives today.