Cultivating a Diverse, Collaborative, and Positive Environment!
We champion Diversity and Inclusion within our workforce, steadfastly dedicated to fostering equality, transparency, and opportunities for growth and transformation. Our commitment is unwavering—every employee should feel empowered to express their true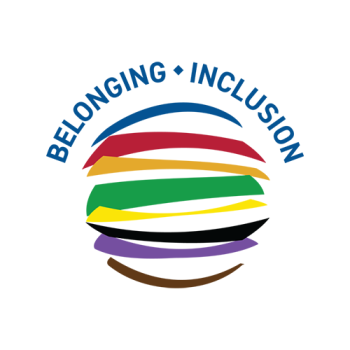 selves. This principle stands as the bedrock of CapRelo's mission.
As an organization, we proudly celebrate our achievements in promoting Diversity and Inclusion. Nearly 70% of our workforce comprises women, and nearly 40% hail from ethnically diverse backgrounds. These statistics reflect our unwavering dedication to creating a diverse and equitable workplace.
At the core of our values lies the belief that every individual deserves to be heard, cared for, and respected. That is why we have established an employee-led Belonging & Inclusion Council. This council plays a pivotal role in scrutinizing our business practices, gauging employee sentiments, and spearheading initiatives that further diversity, inclusion, equity, and belonging throughout our organization. It is our collective endeavor to foster an environment where everyone can thrive, knowing their voice matters and their unique contributions are valued.
Belonging & Inclusion Council Mission Statement
In unison, we cultivate an inclusive and equitable environment, a testament to our commitment to enrich the lives of our employees, clients, partners, and communities. Our collective aim is to forge a harmonious, cohesive community, dedicated to achieving excellence, all while upholding a culture of care and respect toward one another.
Diversity, Equity, Inclusion & Belonging Initiatives
We have based our efforts upon feedback and care from our employees and our partners. True listening. True actionable steps. True measurement of success. Some of our successes include:
Developing an enterprise-wide mentorship program
Offering regular DEI&B training for all employees
Improving communication around career paths and development plans
Fostering a greater sense of belonging across the enterprise as evidenced by the results of our annual, anonymous survey
Supplier Diversity
We proudly collaborate with more than 400 diverse suppliers, offering a comprehensive range of relocation services. These services encompass coaching, temporary accommodations, household goods, destination services, and real estate support. We select each supplier based on a careful evaluation of their scope and scale, value proposition, and alignment with our customers' needs.
In 2022, CapRelo facilitated approximately $24 million in diverse spending through our procurement system, demonstrating our unwavering commitment to fostering partnerships that promote diversity and inclusion.
Our Values
At CapRelo, our core values serve as the foundation for all that we stand for and Belonging & Inclusion are no exception. Our values guide us in fostering an environment where every voice is not only heard but also valued, and where respect for all is paramount. Through these principles, we are committed to creating a company culture that authentically represents the diverse voices and perspectives of our employees, clients, and stakeholders.