Connecting Without Connecting: The Next Level in Blending Self-Serve Technology and Human Experience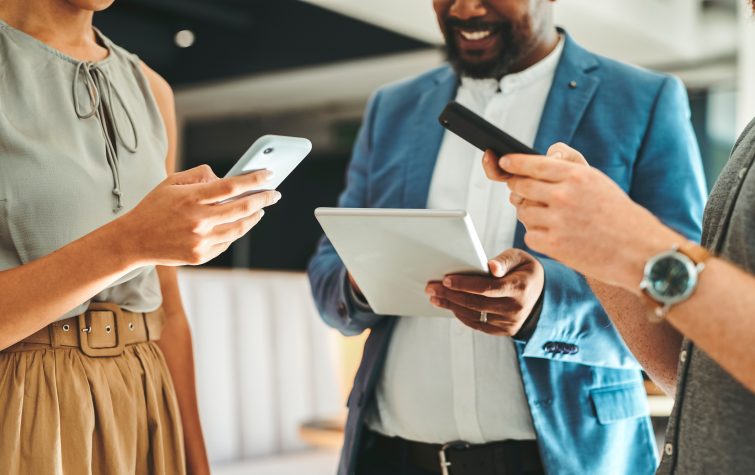 It wasn't that long ago – 2019, in fact – that the American consumer would have preferred to talk with a real person over any other channel of communication. That's according to Microsoft's 2019 State of Global Customer Service Report.
But as it did with many other aspects of how we live, the pandemic dramatically changed that. Businesses got better at their digital presence, and consumers became accustomed to online self-service. Says ​NICE CXone CEO Paul Jarman, its studies show that today some 84% of consumers are more inclined to do business with organizations that offer self-service options.
Anymore, it would be hard to imagine not having near-immediate access to an online shopping cart, downloading a return label, making a dinner reservation, or viewing our medical records. Or, as it turns out, even to manage an employee's global relocation.
At the same time, though, there are situations in which a web browser just can't replace the value of human connection. It's in those times that being able to access "knowledgeable staff" and having "a person to speak with" rank at the top of creating a positive customer experience, research shows.
The Balancing Act in Global Mobility
Without a doubt, the complex business of global relocation management is one of those situations that cries out for a balance of high touch with self-serve automation. It has been said that moving is one of life's most stressful experiences, behind death and divorce. While a top-tier RMC like CapRelo deploys impressive technology to manage virtually every aspect of an employee's relocation, we also understand that sometimes an assignee just needs a real, knowledgeable, trusted expert for guidance.
That's where CompanionFlex shines for our clients and their transferees/assignees. CompanionFlex is a relocation portal that places the myriad core/flex options assigned to a relocating employee into a single, easy-to-use platform. It balances high touch with technology in three significant ways:
The plug-and-play shopping site is fashioned to mimic the familiar online shopping websites employees already use. There is no need to jump from browser to browser to research or compare information. Employees can shop from nearly a hundred offerings any time, day or night. Like other online shopping sites, they can save benefits to their wish list to return to later. When they are ready to purchase, the transferee/assignee sees in real-time how much they've spent on their virtual wallet and the remaining budget available for their move. Automated. Personalized. Fast. And no human contact is needed.
Push notifications are integrated into the system to remind the employee of actions needed to finalize their move details. The entire portal is personalized for the individual user's experience, down to the precise budget they have to use on their relocation.
And, when the employee wants input or guidance, the interactive scheduling function conveniently lets them set calls with their CapRelo relocation consultant. Have a quick question or need a touch-base call? Or perhaps the employee wants a deep dive into their relocation budget and the many benefits available. Whether it is a 15-minute check-in or an hour-long consultation, the employee can schedule as needed and when needed. In less than one month alone this summer, CompanionFlex users scheduled 300 appointments with CapRelo consultants.
Technology Driven. People Powered.
The fact is that technology is an enabler, a tool. But it is not a complete customer service solution alone. Today's transferees/assignees and their employers want the technology that gives them access to all the information they need, while also having the human connection they desire. With CompanionFlex, CapRelo enables companies to customize each employee's move to their unique needs, making it seamless, personalized, and flexible.
Contact us for a test drive today.