Putting Culture at Home Plate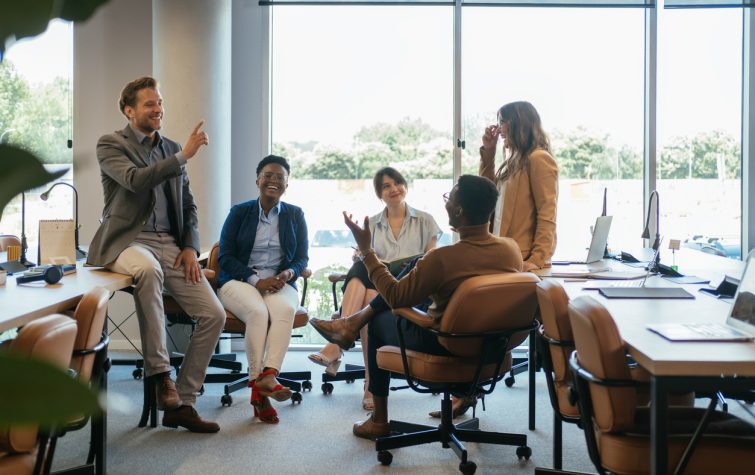 "How about those Astros?", I asked my Texas colleague despite my unwavering loyalty to my Georgia Bulldogs. It was the Monday after their impressive sweep of the Yankees, and their return to the World Series making it four out of the last five years.
This is a team that sees more than its share of great players come and go. It has weathered its challenges. And yet, it continues to outperform the competition. How? To quote Astros bench coach Joe Espada: "It's culture, man."
His answer got me thinking: What is it about their culture that makes it work so well? What can we as mobility industry CEOs learn from the Astros' playbook? I suggest these Astros strategies can be game changers in our businesses.
Put Technology in Its Place
Today's professional baseball teams rely heavily on technology–"sabermetrics", as it's called–to analyze and measure value in players. But at 73 years old, Astros manager Dusty Baker is old school. He knows that a team member's value just cannot simply be summed up in numbers. Technology may facilitate the process, and inform the process. But it is human connection that completes the process.
I believe the same holds true in building a strong relocation management team. Sure, CapRelo brings the latest technologies to every client engagement. But it is the human connection our team has with their clients that leads to long-term, trusting relationships.
Make Each Other Better
Every season, Astros superstars move on and new faces are added. Can you relate? Recruiting and retaining the best talent for our global mobility organizations has never been more challenging.
Yet, the Houston team powers on. As Houston Chronicle sportswriter Chandler Rome wrote, "Teams aren't conditioned to absorb the defections Houston endures. Their replacements coalesced with the remaining core to put this team on the precipice of another championship".
Are our organizations embracing our new hires – those future superstars of our teams? Do our tenured employees make it their job to make every member of the team better from day one? Can you say this about your seasoned leaders, as Astros hitting coach Troy Snitker did:
"The core group that we have are absolute difference-makers. They make people around them better. They welcome in our new players, and they get them up to a level that's on par with what we expect."
Commit and Care
Being at the top of any industry takes a top-to-bottom commitment to be all in. That relentless drive for success is embedded in the Astros culture, from the front office through the clubhouse. In other ball clubs, that passion for excellence could transform into toxicity. Not here.
"These Astros are like a vise grip of a hug that crushes anything in their path, but still provides a cocoon of caring around themselves," writes PaperCity's Chris Baldwin. "They take care of each other", Astros owner Jim Crane says of a clubhouse culture that's complemented by the relentless drive for winning he's created in the front office."
How can we in global mobility apply that lesson? At CapRelo, we embrace those with a know-how attitude and a fearless resolve to lead, raise the bar and embrace challenges. We approach work with enthusiasm and determination. We call that moxie. But we also place a high value on being caring and courteous. Life can be stressful for our coworkers, suppliers, and our customers. When we interact with others, we want them to feel listened to, cared for, and respected.
Culture Is Everything
Years ago, Peter Drucker famously said, "Culture eats strategy for breakfast." In other words, the best-laid strategy fails without human connection and a shared culture.
Season after season, the Astros are proving Drucker's point. Whether in baseball or global mobility, succeeding takes personal commitment. Encouraging and caring for others. Honing new talents. Taking some risks. Working together.
At CapRelo, we say it this way: It's my job. Do what it takes to make us better. Be caring and courteous of others, and take care of each other. Embrace challenges. Encourage new ideas. Bring value to our customers. And in the end, together, we succeed.