Relocating Employees in the U.S. This Summer? Here's What You Need to Know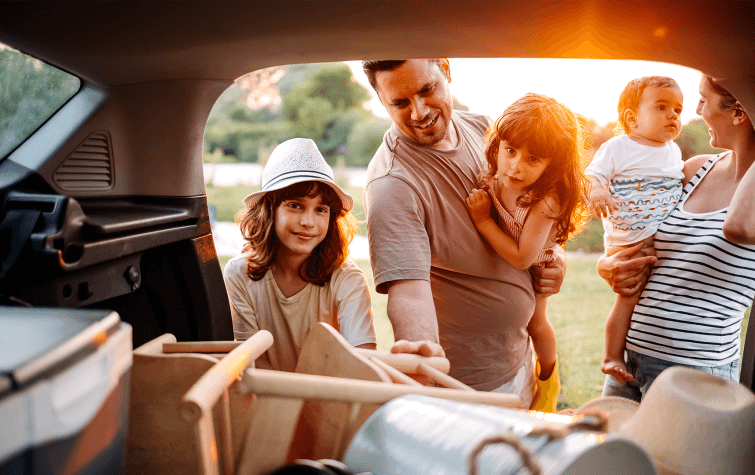 Summer is traditionally the busiest time of the year for employee relocations. In fact, nearly 45% of annual U.S. moves take place between May and August. It may seem like the move frenzy has slowed down but think again. Summer 2023 is shaping up to be another active move season, aligned with the post-pandemic return to normal school years. Here's what HR mobility managers need to know to help streamline and smooth their transferees' relocations this summer.
A Challenging Housing Market
A one-two punch of higher costs and lower availability is creating greater challenges for assignees needing to move this summer. According to Mike Fratantoni, senior vice president and chief economist with the Mortgage Bankers Association, 30-year mortgage rates as of late May were being quoted above 7% by some lenders, and the weekly average at 6.9% is the highest level it has been since November 2022.
At that level, many would-be buyers are being shut out of the market, says the National Association of Realtors. "Nearly 5.5 million households continue to be priced out of the market compared to a year ago," notes the NAR. "Although there are fewer buyers, more than one-third of properties are sold above their list price due to limited inventory, especially of homes that first-time buyers can afford to buy."   Mobility managers may consider short term mortgage rate subsidies to encourage relocations, with most analysts anticipating a significant reduction in rates in the next few years.
Return-to-Office Mandates
The challenges in finding and affording homes have led to a general slowdown in migration in the U.S. and abroad, unlike the flurry seen just a few years ago when low rates combined with new remote work opportunities. But don't be fooled. Many organizations are returning to the office, and their mandate that employees return to in-office work is fueling a different kind of relocation bustle.
For example, a major U.S.-based retailer recently announced that its employees will be required to work two to three days per week from one of its technology hubs. A major telecommunications firm is moving all its managers into centralized locations. They aren't alone. Employees of companies large and small are having to make decisions: move, or look for work elsewhere.
Insurance Costs on the Rise
The cost of property insurance is skyrocketing, particularly vacant property insurance and high-value property insurance. S&P Global Market Intelligence says homeowners can expect to see their premiums increase by an average of 7.1% this year. Already, they are up an average of 2.8% in 2023.
Higher rates not only impact trasnsferees; they translate to higher costs for businesses when holding vacant real estate.
HR managers should also keep an eye on the costs of insuring employees' household goods during a relocation. Because insurance rates for household goods are dictated primarily based on claims history, the best way to mitigate insurance costs is to work with a relocation management company that closely vets the van lines it contracts with.
Time is of the Essence
The start of the new school year has traditionally been the underlying factor in creating urgency around summer moves. Now, though, HR teams are being pressed with a corporate urgency to get employees moved, settled, and productive quickly as businesses ramp up operations. HR teams are looking to consolidate the speed with which they recruit, hire, relocate and onboard critical talent. Partnering early in the process with a trusted relocation management company can be the make-or-break difference in getting transferees in place quickly. Together, the mobility team and their partner Relocation Management Companies can evaluate mobility policies to, for instance, be sure the company offers sufficient temporary housing or duplicate housing support as well as helping to educate talent acquisition teams on the importance of advance notification to facilitate the move process.
Non-traditional Relocation Services
No longer is a full van line move the only option for moving transferees from point A to point B. In fact, it may not even be the most common option this summer. At CapRelo, we are seeing everything from moves using pods and steel lift vans, to transferees renting trucks for DIY loading and unloading. Given the urgency HR teams area facing to complete relocations quickly, many employees simply don't have the choice to wait for a van line to transport their goods as traditionally would be done.
We also work with vetted suppliers to create a small shipment program as an alternative to traditional moves. Through these, relocating employees share space in a moving van with others moving nearby. The cost savings over a traditional van line will vary depending on location, but small shipment moves typically are faster and can work especially well in remote locations.
Greater Use of Technology
As in virtually all aspects of our lives, technology is also changing how transferee relocations are managed. GPS navigation software, for instance, is helping shipping vessels more efficiently navigate and avoid obstacles that might delay household goods shipments from ports. At CapRelo, we use software built on our Pheonix platform to help manage every aspect of our clients' moves. It incorporates the latest in transferee technologies, from pre-move household goods surveys to packing crates and household goods tracking in route.
Partner with the Relocation Experts
Summer 2023 is stacking up to be another busy one for mobility leaders and their teams. At CapRelo, our job is to take the headaches of managing relocation details off the HR team and get your transferees to their new jobs quickly and hassle-free. Contact us to learn why CapRelo consistently ranks at the top in the industry – including being named the 2022 Best Overall Relocation Management Firm in HRO Today's Baker's Dozen Awards.