Exploring Global Expansion: A Study of International Fortune 500 Companies
Last updated: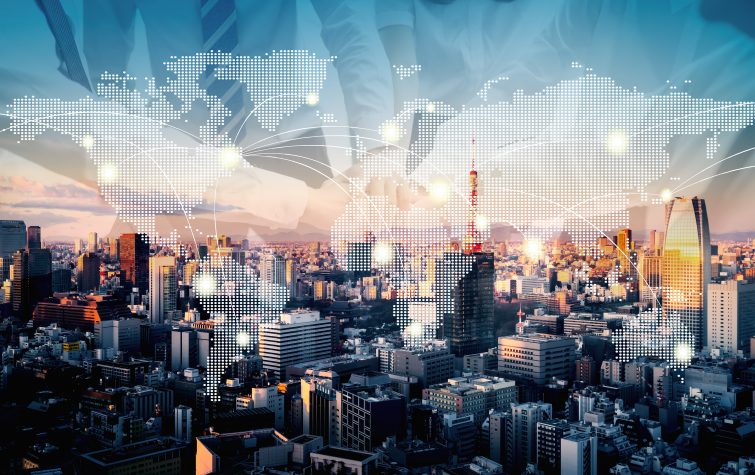 We at CapRelo are experts when it comes to global mobility services, working with businesses of all sizes from around the world. Given our global reach, we pay keen attention to current events concerning Fortune 500 companies.
While companies on that prestigious list must be American in origin, they comprise some of the biggest, most successful multinational companies in the world, and oftentimes have offices and operations in international locations. Considering the international scope of these companies, our curiosity was piqued as to how far and how fast they are expanding beyond US borders.
First, we examined the history of each company on the 2018 Fortune 500 list to analyze how they expanded internationally and the kind of global footprint they maintain.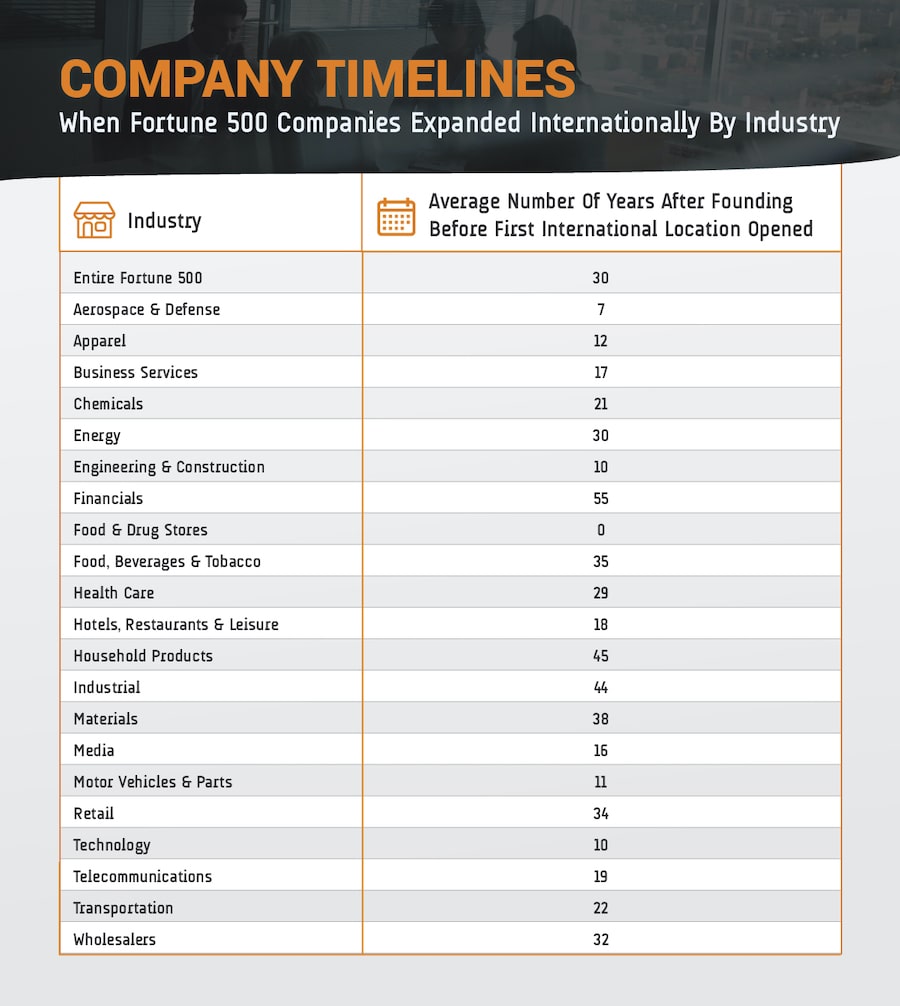 To determine which industries were the fastest to expand — and which were the slowest, we researched how long it took the average Fortune 500 company to open its first international location. We found that it took an average of 30 years for Fortune 500 businesses to expand internationally.
Next, we wanted to determine which industries are the quickest and which are the slowest to open an international location. Interestingly, we found that food and drug stores on the current Fortune 500 list have never technically "expanded" internationally. The food and drug companies officially listed on the Fortune 500 were all formed as the result of mergers between companies with existing international operations, meaning they all actually started out with a global footprint in year zero.
On the flip side, financial companies on the Fortune 500 average more than half a century between opening their doors in America and then doing the same in another country. This may largely be attributed to the fact that companies like JP Morgan Chase and the State Street Corporation trace their roots as far back as the 1700s. At the time these companies were founded, international travel was a more difficult and dangerous task than in modern times, so it's really not surprising that it took a little longer to expand overseas.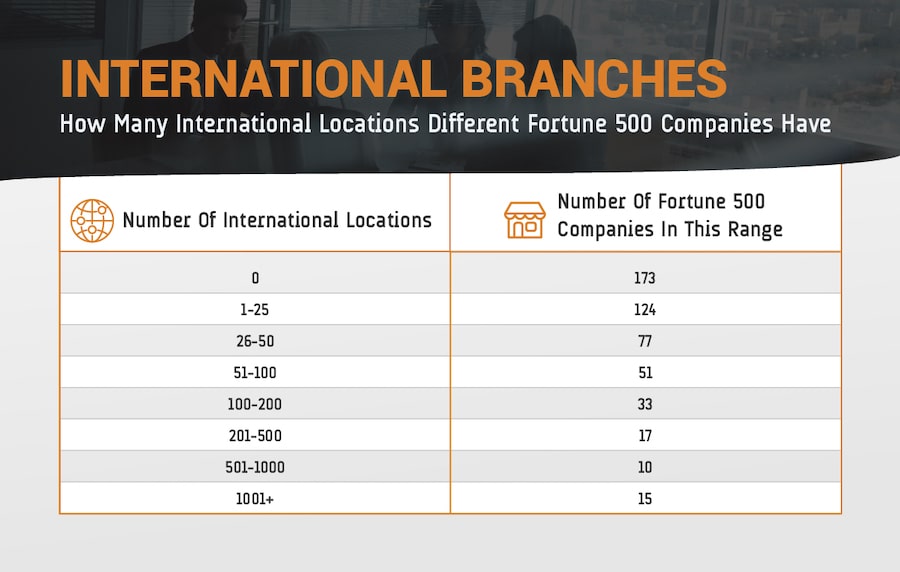 We found that 35% of Fortune 500 companies have no international presence at all in terms of physical operations, while another 25% operate in fewer than 25 overseas locations. However, on the other end of the spectrum, just 5% of Fortune 500 companies boast more than 500 international locations.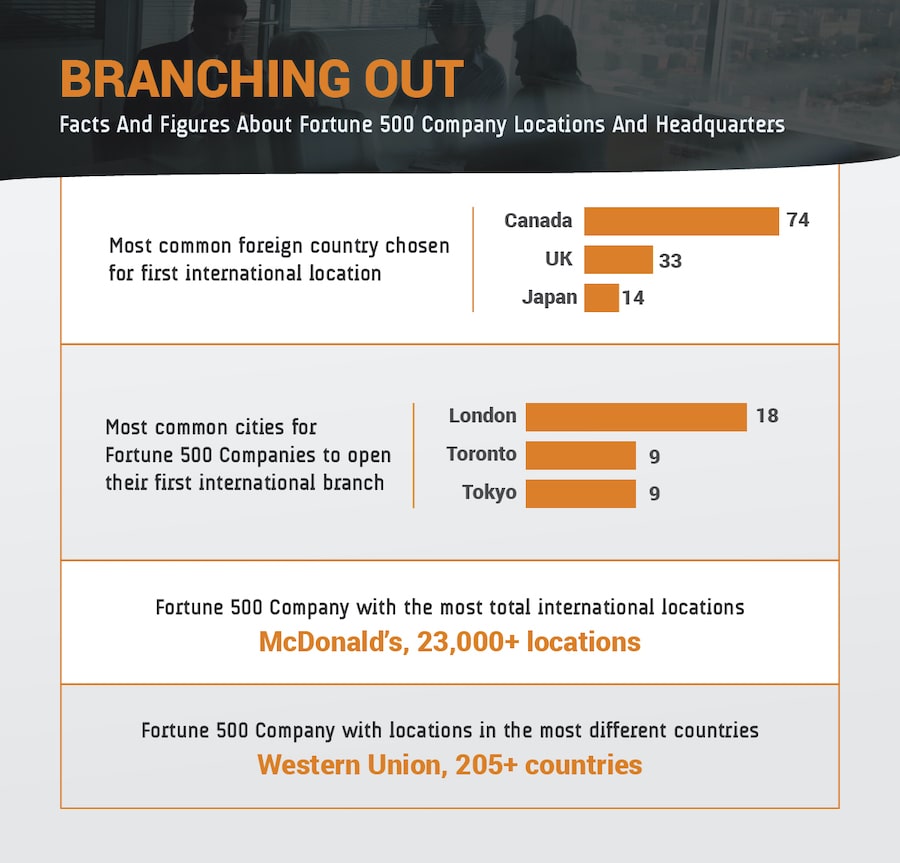 While over one third of these companies do not have an international presence, the majority of Fortune 500 entities do operate locations in foreign countries.
When opening their first non-US location, a total of 74 Fortune 500 companies selected Canada, which is more than double the next country, the United Kingdom. London won as the most chosen city to launch an international expansion.
Those Fortune 500 companies with the greatest number of overseas locations typically were America's most recognizable and iconic institutions. The golden arches of McDonald's can be found in more than 23,000 places outside the US. Western Union can be found in 205 different nations, more than any other company on the Fortune 500.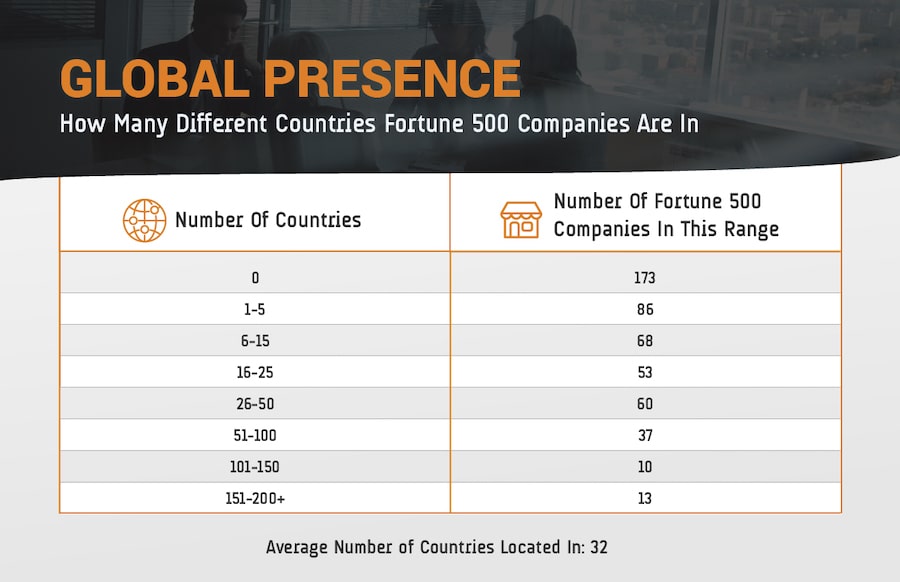 Having looked at the number of overall locations for these Fortune 500 international companies, we also wanted to investigate how many different countries they operate in. Excluding the 35% of companies without international locales, we discovered a relatively even distribution. Four different segments of this portion of our evaluation feature at least 50 companies operating in a given range of countries.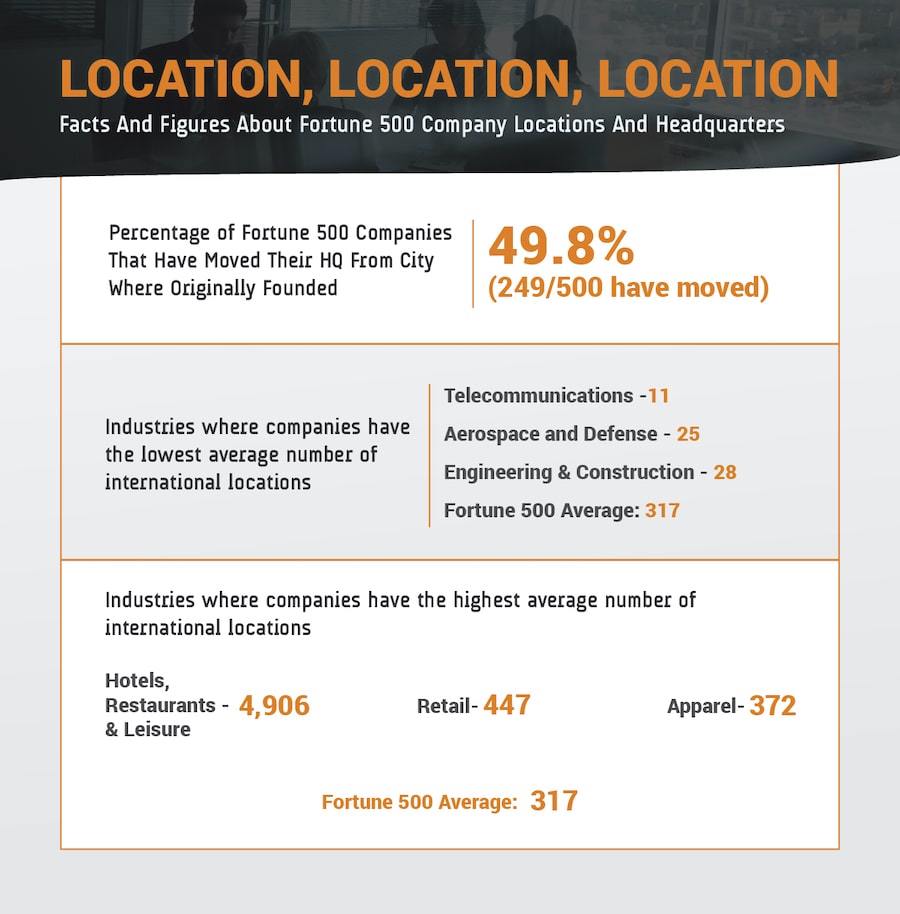 And, saving the best for last, here are some fun facts we uncovered. Roughly half of the Fortune 500 companies (249 out of 500) have moved their company headquarters. Mostly these moves have been from one US city to another, though a few American-born companies have made the major shift to an overseas headquarters, such as Avon Products' move to a London-based HQ.
Fortune 500 companies average 317 international locations, yet those in the telecommunications, aerospace and defense, and engineering and construction industries typically have fewer than 30 locations. Unsurprisingly, international companies in the US hotel and leisure business have almost 5,000 locations on average, far outpacing the industries with the second- and third-most locations, which are retail and apparel businesses.
While there are many US companies expanding internationally, we understand that not every business will have as many international locations as Fortune 500 companies. No matter how many international locations you have, if your company needs help moving employees from one place to another around the globe, CapRelo can help!