CapRelo Insider: 18 August 2022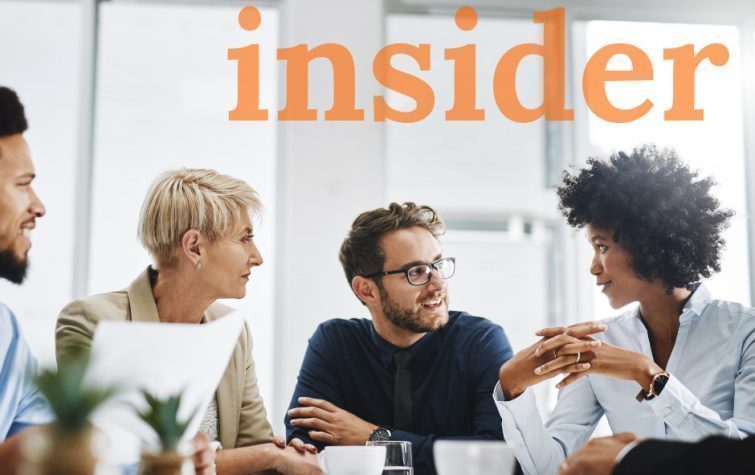 Something Just for You
It's no secret that the workforce is being dominated by hybrid and remote policies. With these policies becoming more and more popular, workplace cultures are altering with it. Companies are taking unique approaches to develop and enhance their workplace culture despite their employees being out of the office.
Here are some of the current workplace culture approaches we are seeing:
Monthly or quarterly socials: whether it is a luncheon in your office's café or a virtual activity, regular company-wide socials can help cultivate positive workplace experiences and better employee relationships.
Build a learning culture: your employees all have a wide range of skills. Building opportunities for them to share or learn these skills with others can increase productivity and help grow your employees in areas that they are interested in.
Virtual gatherings: online happy hours or brainstorming sessions can help your employees build relationships outside of the office.
There are many things your company can do to improve culture in an increasingly virtual world. However, it is important to remember that employee well-being and experience should be at the forefront of these activities. One consideration to keep in mind is to survey employees about what they may like to do with their fellow co-workers.
Latest Insights
US Housing Market Sees International Activity
In the last several weeks, the US housing market has seen an increase in investment by international buyers stateside. According to a recent poll conducted by the National Association of Realtors, foreign real estate investments have risen since mid-July.
Some highlights of the report include:
The current dollar volume of foreign residential buyers was $59 billion dollars between April 2021 to March 2022.
98,600 foreign buyers of existing-home purchases entered the market in the last year.
The top destinations for foreign buyers include Florida (24%), California (11%), Texas (8%), Arizona (7%), and New York (4%).
The initial increase dates to this past April, when foreign purchases rose by 8.5%–the first increase in three years. Despite rising mortgage and inflation rates in the United States, many international buyers began looking at the US housing market as a more affordable opportunity compared to their home countries.
Impact: While the number of homes purchased by foreigners actually decreased, the average value of the homes rose significantly. In areas where this interest is concentrated, some upward pressure is being created as the majority of foreign homebuyers are offering all cash.
CapRelo can help you overcome these challenges. For more information, contact one of our relocation consultants here.
Source: https://www.worldwideerc.org/news/mobility/international-buyers-return-to-us-housing-market
Ukraine Restarts Black Sea Shipping
On August 5th, ships departed from Ukrainian ports after the brokering of the UN humanitarian corridor. Ukrainian officials are stating that they are now prepared for a second multi-ship proof of concept for more vessels to depart from these ports.
The vessels, carrying more than 58,000 tons of grain, have been trapped in ports since February as a result of the on-going conflict with Russia. However, the Black Sea Grain Initiative has opened the door for the safe transport of grain shipments to the West. The vessels are expected to deliver shipments to countries such as Turkey, the United Kingdom, and Ireland.
Impact: Despite the shipment's sole carry of grain, this is a large step forward for bettering shipping times in Black Sea ports. As developments continue, we may expect to see more products included in future voyages soon.
Global mobility professionals should stay on top of this trend as this could open up other improvements for international shipping in the region.
A trusted RMC can help you navigate the current shipping challenges. Contact one of our vetted CapRelo professionals today.
Source: https://www.maritime-executive.com/article/three-ships-to-depart-ukraine-as-first-inbound-ship-awaits-inspection
Ireland's Rental Crisis Continues
Recently, a quarterly report by Corporate Care released new insights on the rental market in Ireland. According to the report, Ireland's residential rental 'crisis' has escalated into the second quarter of 2022.
As of August 1st, less than 724 homes entered the rental market for Ireland. According to the report, this is a substantial decline from previous years, which saw an average of 23,400 homes available for rent nationwide. In addition, rent prices increased 12.6% more than the previous year. However, proposed new rental homes are now entering the construction and/or permission phases. An estimate of about 91,000 to 115,000 new rental homes are currently underway, but predications on when they will officially enter the market are still being assessed.
Impact: The lack of rental homes available in Ireland, particularly in Dublin, may affect housing opportunities for employee relocations. The decline in rental availability could affect your policies surrounding temporary corporate housing as well as pose additional challenges to your employee's overall assignment.
CapRelo can help you navigate these challenges. Talk with one our relocation specialists to learn more.
Singapore Introduces New Provisions for Employment Pass and S Pass Applications
Singapore's Ministry of Manpower (MOM) has introduced a points-based system, a Complementary Assessment Framework (COMPASS), and qualifying salary increases.
Expected to be implemented by September of this year, the incoming changes surround ensuring the quality of EP Pass and S Pass holders. Qualifying salaries will be benchmarked to the salaries of the top third Professional, Managerial, and Executive occupations.
For EP holders, the revised minimum qualifying salary will increase to 5,000 USD for all sectors except financial. EP holders currently working for financial services can expect their minimum qualifying salary to increase to 5,500 USD.
S Pass holder changes will only be seen in the manufacturing, construction, marine shipyard, and process sectors. As of January 1st, all S holders will see an increase of qualifying salaries, however, the quota for these industries will reduce from 18% to 15%.
Impact: The incoming changes may make it easier to relocate employees to Singapore. Mobility managers should assess the potential opportunities as a result of these changes.
CapRelo can give you a helping hand when reviewing your policies for global compensation. Check out our services page to see how we can assist you.
Source: https://www.jdsupra.com/legalnews/august-2022-global-immigration-alert-6514082/
Cyprus Incentivizes First Employments
Last month, Cyprus government officials published tax incentives that would be offered to employees coming into their first role of employment. The new provisions include a 50% exemption from tax on income for first-time employees. The tax exemption is available for individuals with annual salaries of 55,000 euros and is active for maximum period of 17 years.
Those employed before coming to Cyprus and have previously filed exemption claims may also be eligible. You can find more information here.
The new incentives come from Cyprus' efforts to attract abroad talent as well as bring in new markets to better the economy.
Impact: The new incentives could open up opportunity to enter the Cyprus market. Referring to its purpose, businesses may look to expand their presence in the region as well as see it as a new pool for abroad talent.
Questions about how this could be beneficial for expanding your business? Talk to one of our representatives today.
Source: https://home.kpmg/xx/en/home/insights/2022/08/flash-alert-2022-146.html
Mobility Radar
Each month, we will feature our Mobility Radar in our newsletter as an added bonus of trends you should keep an eye on. As with any radar system, you may not know the full details, but you know it should be watched. Mobility Radar will do just that.