CapRelo Insider: 19 May 2022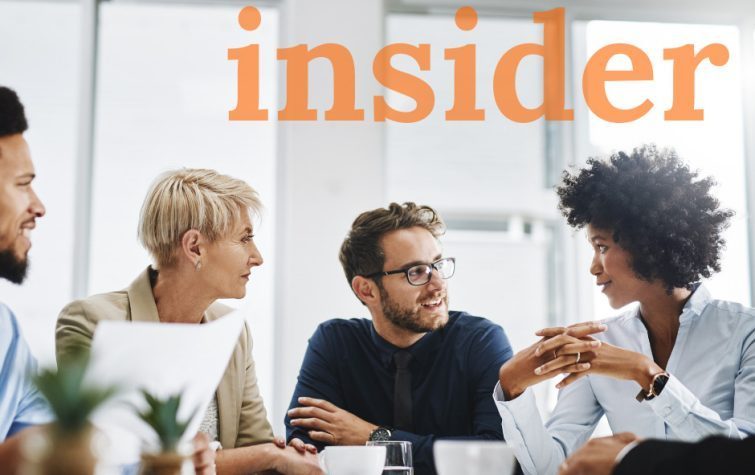 Something Just For You
May 1st marked the beginning of Mental Health Awareness Month. Being concerned with your employee's mental health (as well as your own) is paramount in creating a productive and healthy work environment, and when it comes to relocation, considering and acknowledging the mental health of assignees is critical for successful assignments.
For many, relocating for work can bring a wave of emotions and concerns. Some employees are excited and eager to work in new locations, while others can feel anxiety and doubts. As a global mobility company, here are a few actions you can take to prioritize mental health in your global relocation policies (source):
Establish Peer Support Groups: Isolation can be a huge contributing factor to poor mental health. Peer support groups are a great first step in employees developing connections and relationships. These groups not only create a safe space for your employee, but also provide them a chance to connect with the people around them and their overall surroundings.
Create Mental Health Awareness: Leadership should speak regularly on the challenges of mental health. This should ideally include giving up-to-date, relevant information.
Review Medical Policy: Most medical policies include mental health resources, and should be bolstered through educating employees on what is available to them and how most effectively to utilize these options.
CapRelo is continually addressing the impact of mental health in the workplace. To talk over how you can adjust your relocation policy to better protect your employee's mental wellbeing, contact us here.
Industry Updates
Housing Inventory Declines from Past Year
In 2022, housing inventory had a seasonal bottom in the beginning of March. April 29th showed a slight increase in inventory with 292,000 properties reported, which was up significantly from the previous week's report of 275,000. However, despite this increase, inventory remains exponentially low given radically increasing demand. According to a research report conducted by Altos, the seasonal bottom seen in March of this year is comparatively down 4.9% from the same week in 2021. Continually, the seasonal bottom of 2022 is down 60.4% from the same week in 2020.
Impact

An increase in mortgage rates will help to offset the prices over the last year and many experts anticipate stabilization of housing prices. However, ongoing measurement and analysis will be key considering the current housing market challenges. To view the analysis performed by Altos, click here.
US-USCIS Extends Work Permits
On May 3rd, the USCIS announced a Temporary Final Rule (TFR) which would increase the automatic extension period for employment authorization and employment authorization documents (EAD) to up to 540 days.
The new plan was a result of government officials finding the current 180-day rule insufficient. Between post-pandemic employer expectations, shipping crises, and inflation rates, the maintenance of eligible noncitizen employees was deemed a necessary resource in stabilizing business operations. On the other hand, the last several years has been an increasingly busy time for USCIS requests. According to the USCIS website, outstanding financial concerns have made it difficult for case workers to efficiently complete and process requests, especially at the rate in which they are being requested. (source)
The TFR is currently only available to those currently holding eligible employment authorization documents.
Impact

Being put into effect on May 4th, the extension will help resolve the gaps currently found within employment for noncitizens with pending employment authorization documents approvals. It will also work to maintain operations for U.S. based workforces.

In addition, the TFR will work to address the caseload surplus happening at USCIS. In turn, this will effect the process of pending EAD requests, while allowing those currently eligible to continue providing for their families without interruption.
UK Puts India At Top of Trade Priority List
At the end of April, the UK hosted the City Week conference which discussed the trade opportunities and goals for the upcoming financial year. The pursuit for a free-trade agreement comes from the nation's recognition of their similar business and defense capabilities. UK representatives stated, "Both our economies are orientated towards services, digital and tech, but at the moment India is only our 15th largest trading partner".
However, the agreement will also aim to resolve the current supply chain shortages happening in the UK. Currently, the UK is experiencing a massive shortage of up to 100,000 truck drivers, which has disrupted supply chain operations. According to the 2022 BSI Supply Chain Insights Risk Report, garages, supermarkets, restaurants and many other businesses are experiencing a shortage in goods due to the lack of active truck drivers available. In Europe overall, there is currently a shortage of 400,000 truck drivers.
Impact

After discussions with Boris Johnson, Prime Minister of the United Kingdom, India and the United Kingdom agreed to improve upon their business and defense cooperation. Hoping to achieve a fully free-trade agreement by the end of October, the commitments and alliances between India and the United Kingdom would boost security ties while increasing trade traffic between the two nations.

Additionally, the shifts in trade policy are working to address to the shipping capacity crunch.
Shanghai Readies Their Supply Chain
The outbreak of COVID last month called for Shanghai to implement emergency lockdowns. As the cases increased, government officials pushed for the temporary halt of transportation services which caused major delays in their export/import services. This past week, those restrictions have lessened as COVID cases have declined. (source)
As Shanghai recovers from its latest outbreak, here are the following updates:
Shanghai relaxes lockdown conditions in six districts: Putuo, Jinshan, Fengxian, Chongqing, Qingpu, and Songjiang.
Residents within the six districts are now able to leave their homes for grocery shopping and to necessary medical services.
Next batch of companies are now able to resume production: semiconductor, pharmaceutical, petrochemical, mechanics, and logistics companies.
Impact

The lockdowns in Shanghai proved to be a massive disruption to the supply chain in China. According to fortune.com, one in five container ships were stuck at exports worldwide, with 30% of the backlog coming from China. The issues happening at ports meant that rising costs for companies wanting to ship products was imminent. Inflation rates have also been impacted by the supply chain disruptions. As Shanghai, and other areas of China, continue to lessen restrictions, supply chains will become more accessible. However, the coming months will prove to be a post-COVID reparation phase for supply chains globally.
Mobility Radar
Each month, we will feature our Mobility Radar in our newsletter as an added bonus of trends you should keep an eye on. As with any radar system, you may not know the full details, but you know it should be watched. Mobility Radar will do just that.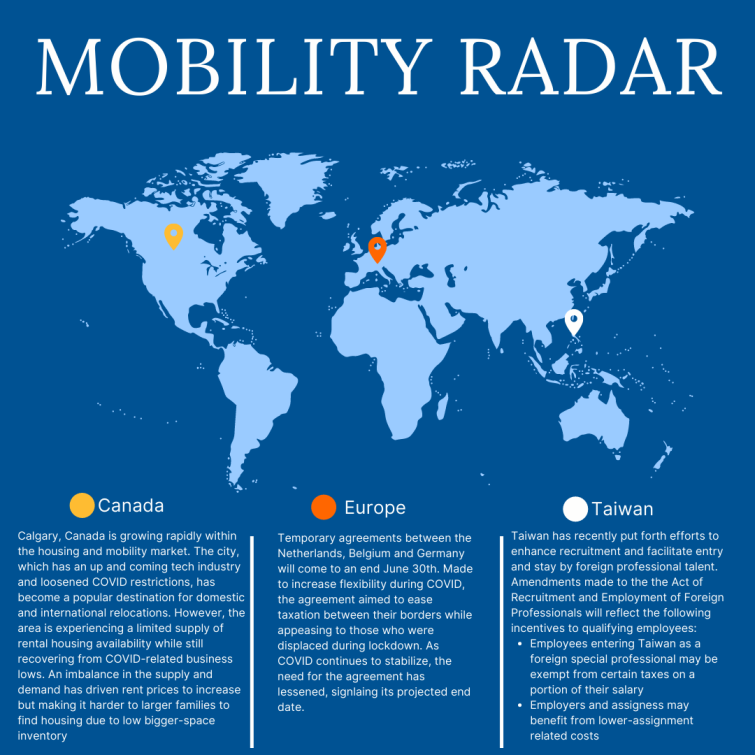 SIGN UP for an email notification when the next CapRelo Insider is published!