CapRelo Insider: 2022 January 21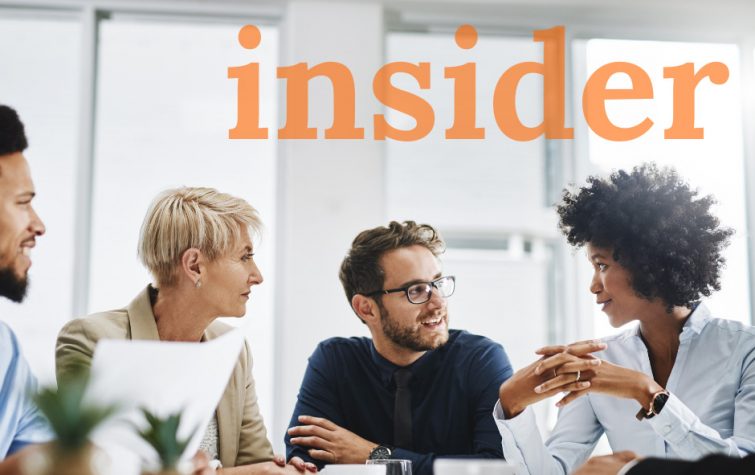 The CapRelo Insider provides a glimpse into the news, trends, and happenings affecting the global mobility industry. Our experienced client services team provides updates and analysis directly to our clients, with policy and program recommendations tailored to their companies and employees. To learn more about how we can help you, contact us today.
To meet the needs of your mobile workforce, we recommend continuous evaluation of policy allowances and benefits. Below we outline new challenges and changes we have observed in the field. Contact us if you would like to discuss how we can help you adjust your policy or program.
Something Just for You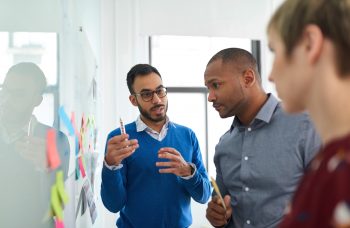 4 Ways to Develop Your Strategic Thinking Skills
Like anything, if you don't use it, you can lose it. It's easy to get caught up working on the next thing and not challenge ourselves to work on the best thing. Read this short article by Harvard Business School Online for four easy ways to reskill your strategic thinking.
BONUS: If you want to really take Tip 4 to the next level, check out this invaluable course on LinkedIn Learning (the first month is free!)
Industry Updates
China Extends Preferential Tax Regimes
The Chinese Ministry of Commerce and State Taxation Administration announced the extension of the preferential income tax treatment on expatriate fringe benefits through 2023. The provision was previously set to expire 2022 January 1.
The Impact

Expats working in China will continue to receive a tax-exemption on benefits for housing, children's education, language training, meal and laundry fees, relocation expenses, business travel and home leave. This should result in ongoing significant tax savings for employees and/or their employers.
US Extends and Expands Non-Immigrant Visa Interview Waiver Through 2022
US Secretary of State Antony Blinken, in consultation with the Department of Homeland Security announced on 2021 December 23 that consular officers may waive the in-person interview requirement for nonimmigrant visa applicants who have been approved by US Citizenship and Immigration Services (USCIS). The waiver applies to foreign nationals applying for H-1, H-3, H-4, L, O, P, and Q visas.
The Impact

The interview waiver is intended to expedite visa processing and renewal and reduce the current backlog stemming from the pandemic. However, as the waiver is discretionary, there may be regional variations in how often it is utilized. Applicants should review their local consulate's website for instructions and/or work with their visa and immigration services provider to determine their eligibility.
European Court of Justice Decides on Free Movement of LGBTQIA+ Families
The European Court of Justice (ECJ) has ruled that a member state must issue an identity card or passport to a child who is a national of that member state and whose parents are two persons of the same sex. The member state must recognize the child's right to move and reside freely within the territory of the European Union (EU) with each of those parents.
The Impact

This should remove an obstacle for LGBTQIA+ employees to travel or relocate for work with their children. While member states are not required to provide for the parenthood of persons of the same sex in their own legislation, the ECJ affirmed that they must recognize the rights which nationals derive from EU law.
US Sees Highest Mortgage Rates in Nearly 2 Years, Further Impacting Affordability
As of January 7, mortgage rates have reached the highest level in two years, contributing to reduced affordability across three-quarters of US counties. A report found that the typical home consumed 25.2% of the average national wage of $65,546 in the fourth quarter of 2021 compared to only 21.5% in the fourth quarter of 2020.
The Impact

Adding to the accelerated rise in home prices in many markets, higher mortgage rates may make it even more difficult for relocating employees to purchase. Offering flexible start dates, where possible, could make the transition easier for employees. Consider offering extended home finding trips and temporary living to incentivize candidates for relocation.
COVID-19 Travel Restriction Updates
US Removes Travel Ban on Southern African Nations
On 2021 December 31, the US revoked the travel ban on Botswana, Eswatini, Lesotho, Malawi, Mozambique, Namibia, South Africa and Zimbabwe. Travel requirements for travelers from these countries are again the same as for all other international travelers.
The Impact

Employers should remain aware of their employees' vaccination status and ensure they have all proper documentation before they leave on business travel. Companies and their business travelers should continue to monitor travel requirements and consider budgeting for extra time in temporary housing to accommodate quarantine measures.
COVID-19 Testing Demand Creates Headaches for US Travel Advisors
The Omicron variant has prompted a spike in demand for COVID-19 tests, leading to scarcity and delayed results in some areas of the US and complicating business travel plans.
The Impact

Companies should keep track of business travelers who will need to provide negative COVID-19 tests prior to departure and communicate with travelers the importance of securing a test in advance.
SIGN UP for an email notification when the next CapRelo Insider is published!