CapRelo Insider: 22 March 2023
Last updated: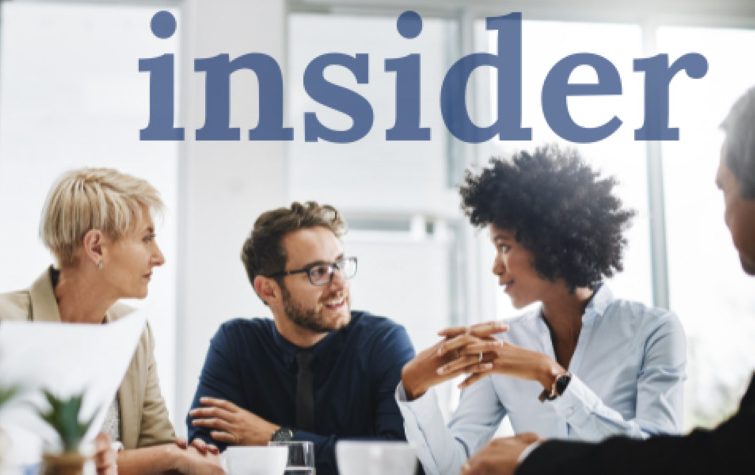 SUBSCRIBE TO THE INSIDER NEWSLETTER
Something Just For You
The Impact of Interns
With 80% of U.S. interns who accepted a job offer from the company they interned for, the value of hiring interns extends further than filling short-term project needs. By treating your interns as potential full-time hires, you're not only improving their personal motivation and work ethic, but you're saving the time and cost of resources it would take to outsource new talent.
However, the talent war for interns is on. Last fall, a Veris Insights study found that 15% of students who had accepted a 2022 internship offer in November were still actively searching for another offer. For mobility leaders who are seeking interns for global teams, the need for a competitive and flexible intern program is pertinent. Here are a couple of points to consider for how you can set your company's internships apart from the competition (source):
Housing support levels the playing field:  Rising housing costs in many regions  puts an internship out of the financial reach for many students. Therefore, students are more likely to consider accepting an offer that includes some level of housing support. This could include providing fully supported corporate housing or co-housing in college dorms or apartments.
Make it easy to get to your locations: Getting an intern to your desired work location can be costly which is why offering transportation assistance or reimbursements can be an attractive perk. Think creatively about how your company can make transportation concerns a non-factor. Whether it be providing public transportation passes, shuttle service, or loaner bikes, this type of assistance can make your intern feel at ease when deciding to relocate.
Creatively use technology: Today's interns are more technologically savvy than ever before. A good intern program will provide them with the right tools to settle into their new accommodations and feel comfortable in what may be their first extended stay outside of home or college. Tools like 360-online expense management and payment portal, a dashboard for all things move-related, or a digital resource library are some ways that can alleviate the concerns your intern might feel.
Insights
Tech Layoffs Makes for Uncertain Future
Layoffs in the technology sector have been continuing unabated, with more than 21,000 layoffs in February alone. This month, Facebook's parent company Meta adds to the trend, cutting an estimated 11 percent of its workforce; this after previously cutting 13 percent (11,000 jobs) last month. Overall, the spate of layoffs from technology companies represents approximately 28-35 percent of all layoffs in 2023. In the coming weeks, Amazon is expected to lay off an additional 9,000 employees.
The reductions are being spearheaded by many of the leading companies such as Google, Microsoft, Meta, Yahoo, Amazon, and Zoom. However, the trend has affected all levels of the sector with no signs of tapering off, and combined with the recent collapse of Silicon Valley Bank at the beginning of March, the near-future for the tech industry remains uncertain.
Impact: In conjunction with the rise of remote work, the layoffs are changing the relocation landscape.  Fewer employees in that sector may be willing to physically relocate, and will perhaps shift into new careers given the uncertain conditions of the technology job market. With these reductions undoing some pandemic-related growth spurts, there is a wider trend of reducing or changing benefits to ensure that they are being used appropriately.
Turkey Earthquake
Last month's devastating earthquake in Turkey has thrown the country into recovery mode. The 7.8 magnitude quake killed approximately 50,000 people and has completely destroyed numerous towns, forcing millions to relocate.
Rents have more than doubled since the earthquake, as refugees flee the destruction of their hometowns for temporary accommodations. Currently, there are significant challenges with housing, schooling, and transportation, as well as basic medical supplies and amenities. As reconstruction continues, many survivors may opt to permanently stay in their new locations; the population in Kahramanmaras (the epicenter of the quake) lowered by nearly 82%, while neighboring towns saw substantial increases.
Source:
Turkey earthquakes: Rents soar as survivors relocate in search of safety – YouTube
Impact: Assignments to Turkey may not be possible in many areas and may face shortages in housing and overall supply chain in cities not directly affected by the earthquake.
Dozens of UK Companies to Keep the 4-day Workweek
A six-month pilot project for testing out the four-day workweek in the United Kingdom has 56 out of 61 participating companies agreeing to continue the model. Eighteen of the companies adopted it permanently.
The model followed a 100-80-100 structure, meaning that the workforce received 100% pay for working 80% of their usual hours as long as they committed to 100% productivity. The study found there was a 65% reduction in sick days, with 71% of employees reporting lower stress levels. No difference in corporate revenue was found for the same period.
In the last few weeks, legislation in the U.S. has been reintroduced to propose making the four-day workweek a national standard as well.
Impact: While a four-day workweek may not map to every industry, the benefits to employee morale, work-life balance, and productivity are well documented by now. This may be a consideration for attracting new talent and retaining existing workforces. Early studies suggest that it may even reduce carbon footprints, as car travel (and subsequent pollution) is reduced.
Supply Chain Pressures Ease, Inflation High
Supply chains across the world are reverting to pre-pandemic levels and are expected to continue to do so. However, the overall inflation rates remain high and won't improve as quickly. While costs are cooling in some areas, others – like the short-term prices for containers from Europe to the U.S. East Coast – are still more than what they were pre-pandemic.
Impact: The growth in supply chain improvement isn't new, but it confirms earlier predictions about the ease of post-pandemic pressures. Inflation rates may be slow to fall, but as supply chains continue to progress, month-to-month improvements are anticipated as factories are less confined by supply issues.  Rising prices and inflationary trends are also having an impact on cost-of-living considerations with mobility programs.
HRO Awards CapRelo as Best Relocation Management Company
For the second consecutive year, HRO Today awarded CapRelo as the Best Relocation Management Company in 2023 Baker's Dozen Awards. CapRelo previously won in 2022 and in 2020, as well as being a three-peat winner of the Best for Quality of Service category.
HRO Today ranks the industry's top relocation companies through an analysis of client surveys to determine its annual Baker's Dozen Awards. Client response data is examined, compared, and statistically analyzed across the subcategories of service breadth, deal sizes, and quality of service. Winners are determined based on the final calculated scores in all three subcategories.
"This a great honor and demonstrates how we live real people, real care in every interaction with our clients and their employees," said Barry Morris, President and CEO of CapRelo. "Our clients entrust us with their most valuable asset–their people, and we are honored to be recognized for making a difference for them and in the global mobility space."
HRO Today CEO Eliot Clarke added, "CapRelo is the first back-to-back winner in 12 years. Clearly, their clients are raving fans. Congratulations to CapRelo for consistently demonstrating the highest level of quality customer service."
Global Mobility Radar
CapRelo's Mobility Radar is your added bonus of trends to keep an eye on. We've detected important global mobility updates in China, Thailand, and Kazakhstan. For more information, be sure to subscribe to our monthly newsletter, CapRelo Insider.