CapRelo Insider 23 August 2023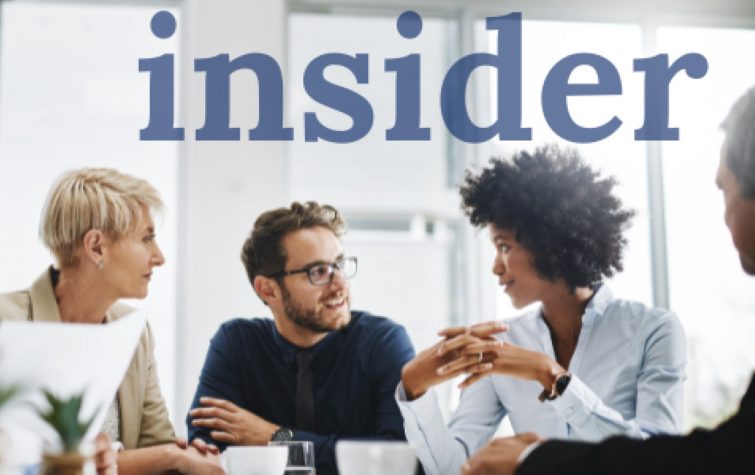 ETIAS Authorization Required for Many Travelers to Europe in 2024
Beginning in 2024, passports may no longer be enough for visiting numerous countries throughout Europe.
While no start-date has been set, next year nationals from more than 60 visa-exempt countries—including the United States—will need to apply for travel authorization through the European Travel Information and Authorization System (ETIAS).
Once the rule takes effect, would-be travelers seeking "short-term stays" will be required to fill out an online application. ETIAS will then run background checks, and (if there are no security concerns) should issue travel authorization. "Short-term stays" are defined as "up to 90 days within a 180-day period".
Thirty countries which will require the application, including Austria, Belgium, Bulgaria, Croatia, Cyprus, Czech Republic, Denmark, Estonia, Finland, France, Germany, Greece, Hungary, Iceland, Italy, Latvia, Liechtenstein, Lithuania, Luxembourg, Malta, Netherlands, Norway, Poland, Portugal, Romania, Slovakia, Slovenia, Spain, Sweden, and Switzerland.
The rule applies to approximately 1.4 billion people from more than 60 visa-exempt countries. Applications can be completed through the web and mobile phone options. The expected fee is 7 euros (roughly USD $8).
If approved, ETIAS authorization will remain "valid for three years", or until the travel document used in the application process expires.
Driving factors behind the new requirement include concerns over terrorism and, more broadly, controlling migration throughout the continent.
The Impact: This new requirement will have significant impact on short-term mobility programs and other related travel beginning in 2024. Companies should watch for the (presently unannounced) implementation date. Once the application goes live, it is recommended that ETIAS registration be completed at least a month prior to travel. Additionally, automated travel tracking (to advise when approaching in-country day limits) will become increasingly important for both mobility programs and business traveler tracking.
Bulgaria and Romania May Join Schengen by Year's End
The European Parliament has adopted a resolution (by a vote of 526-57 with 42 abstaining) to approve the accession of Bulgaria and Romania to Schengen's visa-free travel zone.
The Schengen Zone includes 27 countries that have essentially dissolved borders for free movement. Presently, all EU member states except Bulgaria, Cyprus, Ireland, and Romania are part of the Schengen free-travel area, which also includes non-EU states Iceland, Norway, Switzerland, and Liechtenstein. Participating countries abide by common rules for external border control, police cooperation, judicial alignment, and even climate neutrality goals.
The 27 Schengen countries are Austria, Belgium, Czech Republic, Croatia, Denmark, Estonia, Finland, France, Germany, Greece, Hungary, Iceland, Italy, Latvia, Liechtenstein, Lithuania, Luxembourg, Malta, Netherlands, Norway, Poland, Portugal, Slovakia, Slovenia, Spain, Sweden, and Switzerland.
Schengen borders stretch for 50,000 kilometers, with 80% water and 20% land. It encompasses hundreds of airports and seaports, and more than 423,000,000 citizens.
The European Parliament's resolution is an attempt to resolve what's been a rocky road to approving Bulgaria and Romania's admittance. Both countries completed the Schengen evaluation as far back as 2011, though no formal action resulted. In 2022, the countries' potential membership was rejected by the council, "without presenting any legal justification related to accession criteria", according to Parliament.
The Impact: Present border-crossings from Bulgarians and Romanians range from hours to days, with particular impact felt by truck and freight drivers. Adding Bulgaria and Romania, Parliament has said, would benefit travel, security, and economy for the Schengen Zone overall.
Wellbeing a Concern for More than a Quarter of Global Employees
An independent specialist adviser has just released their findings on mental health in the workplace.
Towergate Health & Protection conducted an analysis of their employee assistance program (EAP) assisting more than 6.5 million global workers. Their conclusion is that 26.4 percent of employees working internationally deem wellbeing concerns as the source of "severe or significant disruptions" to job performance.
Further breakdowns of the data revealed:
For Africa, 54.5 percent of employees reported wellbeing issues affecting their workplace success
Throughout APAC, 25.8 percent of employees reported this
Across Europe, the sentiment was echoed by 28.3 percent of employees
The analysis leveraged workplace assessments that factored in an array of elements such as overall job performance, ability to concentrate at work, absenteeism, and specific concerns as reported by employees. These concerns range from stress to financial worries and relationships to housing issues causing unhappiness and job dissatisfaction.
With concerns over talent gaps and the financial fallout of failed assignments, these findings highlight an important opportunity in the marketplace. International assignments can present challenges on a number of fronts; the perspective of millions of workers offers significant value for companies which rely on a successful, productive and happy mobile workforce.
The Impact: The study underscores the continuing need to support employees on assignment, and to incorporate this into talent recruitment and retention strategies. While many companies have an Employee Assistance Program (EAP), those programs are rarely tailored to the special challenges of working overseas. Mobility programs should remain sensitive that cost containment strategies could further impact the wellbeing of expatriates. Care should also be taken to maximize successful outcomes by conducting pre-departure cultural assessments.
Global Mobility Radar