CapRelo Insider: 26 January 2023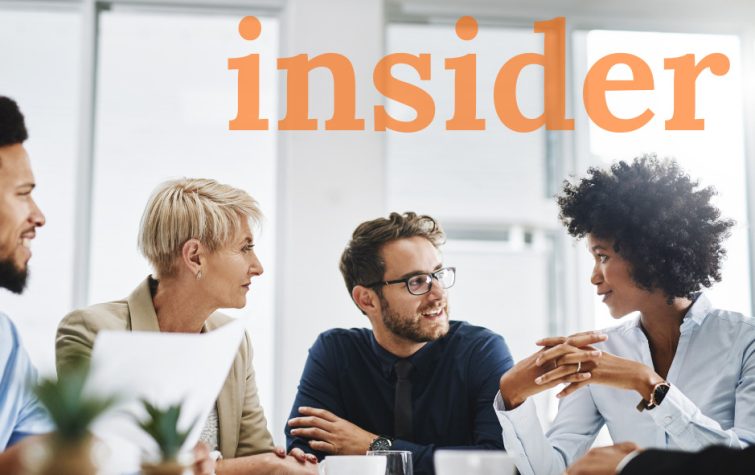 Something Just for You
The holidays may be over, but their spirit of giving and kindness is something that can continue into our brand-new year. With that in mind, we're sharing some ideas on how you and your employees can give back to your communities to get 2023 rolling on the right track!
Donation Drives

Establish an office-wide donation drive to help feed local families in need. Ask employees to donate a different item each month; for example, February can be designated for canned foods, March for clothing, etc.

Sponsor or Partner with a Local Charity

Do your corporate values align with local charities? Assist these organizations by partnering to increase donations and recruit volunteers from your company.

Set up a CrowdChange Page

CrowdChange is a platform enabling you to create donation pages for various charities. It is an extremely useful tool for helping your local community and provides an opportunity for all employees to participate, whether they're in the office or remotely.
For our own spirit of giving, CapRelo is a proud sponsor of the JK Community Farm. The Farm addresses local food insecurities, providing meals to families in need and promoting food education. In fact, since its inception, the Farm has produced 536,924 lbs. of vegetables and protein, equal to 429,540 meals, and has had more than 12,000 volunteers assist in growing, planting, and harvesting. The JK Community Farm currently partners with other nonprofits including Loudoun Hunger Relief, Food for Others, and Arlington Food Assistance Center, to distribute food to pantries in their areas.
Check out how CapRelo is helping their local community members by visiting JK Community Farm's website here.
Latest Insights
Ocean Shippers are Looking to Airfreight
Ocean shipping companies are seeking more efficient ways to move goods around the world. As a result, major ocean freighters such as Maersk, CGA CGM Group, and Mediterranean Shipping Co. are looking for opportunities to include airfreight for shipping needs.
According to the International Air Transport Association, demand for air travel has increased by about 2% from pre-COVID levels. Demand increased due to the rise in economic activity since the pandemic. Another factor impacting the efficiency of ocean shipping is online shopping. WERC reports that drastic increases in online commerce "threw off the delicate balance needed to efficiently ship goods both via sea and land".
Boeing and Airbus are creating more planes to accommodate these changing shipping priorities. Currently, airfreight costs are dropping whereas ocean ports are raising their fees for late container arrivals.
Impact: Airfreight may help with the efficiency of your relocations. Importantly, ocean shipping and port conditions are continuously updating.
Contact us for more information on how CapRelo can help you stay up to date.
Source: https://www.worldwideerc.org/news/mobility/the-biggest-ocean-shipping-lines-are-turning-to-airfreight
Housing Market Update: Homes Are Selling Below Asking Price
A recent Redfin report stated that the average sale-to-list ratio fell below 100% for the first time since March 2021.
Two years ago, houses in the US began selling for more than their actual asking price. However, the growth of availability, coupled with rising interest rates, has caused the long-awaited drop in the sale-to-list ratio.
Redfin Chief Economist, Daryl Fairweather, stated, "Expect homes to linger on the market, which may lead to another small uptick in the share of sellers lowering their prices. Homebuyers' budgets are increasingly stretched thin by rising rates and ongoing inflation, so sellers need to make their homes and their prices attractive to get buyers' attention during this busy time of year".
Impact: The drop in the sale-to-list ratio may make it easier to find housing for domestic relocations. However, global mobility managers should stay updated on the ever-changing housing market updates.
Let CapRelo help you stay abreast of current industry trends. Find out more about how we can assist you in your relocation service needs by visiting our services page here.
Source: https://www.redfin.com/news/housing-market-update-homes-sell-below-asking-price/
Ireland Releases Budget Measures for 2023 Cost-of-Living Budget
Ireland's newest Finance Bill was recently released by Irish government officials. Effective as of January 2023, it includes formalized changes that may impact tax compliance and tax relief provisions for Irish employers.
Some of the major changes are regarding Ireland's Special Assignee Relief Programme (SARP). These changes are:
SARP relief will be extended to December 2025.
The qualifying SARP threshold has been increased to €100,000. The Bill states that this increase is only applicable to individuals arriving from January 2023 and thereafter.
SARP applicants must have a Personal Public Services Number (PPSN) to qualify.
The Finance Bill also formalized changes that impact small benefit exemptions, cycle-to-work schemes, rent tax credits, and employer reporting or certain benefits.
Impact: Global mobility managers should ensure their policies remain compliant with the expected tax provisions to come in January.
For more information on how CapRelo can help update your policies, reach out to one of our experts here.
Source: https://home.kpmg/xx/en/home/insights/2022/11/flash-alert-2022-205.html?
US Rental Price Trends
Relocity has released its overview of rental price trends for major cities. Here are some key takeaways:
The Seattle Metro Area, WA has seen a steady increase in rent over the past several months. The area is currently experiencing a shortage of units and a surplus of renters, causing hikes in rental prices.
Los Angeles Metro Area, CA rent prices have remained relatively steady. The area is increasing supply through residential construction which has helped to offset the severe demand.
New York Area, NY rent prices surpassed record highs through the end of 2022. Demand from residents returning to the city, rising mortgage rates, and landlords looking to recoup losses on units from the pandemic are leading causes for the increasing rent prices.
Washington, D.C. rents decreased month-over-month for rentals, although studios increased in price. Rental availability remains competitive as low vacancy rates and high-income workers are influencing the market.
Impact: This report gives us an in-depth look into the overall availability and financial state of major US cities. It is important for global mobility managers to be mindful of these insights as they consider domestic relocations and inbound-international assignees.
Mobility Radar
CapRelo's Mobility Radar is your added bonus of trends to keep an eye on. We've detected important global mobility updates in China, Canada, and Indonesia. For more information, be sure to subscribe to our monthly newsletter, CapRelo Insider.