CapRelo Insider 27 September 2023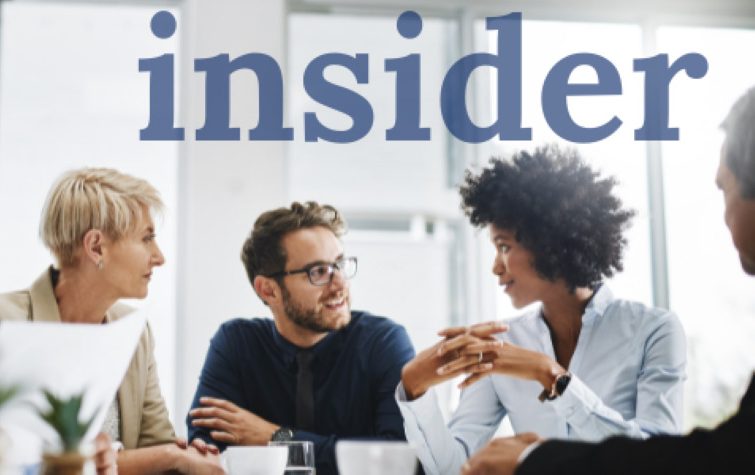 Hong Kong Hopes to Win Back Global Talent
The latest figures from Hong Kong's labor market have revealed an alarming trend of highly skilled and educated professionals leaving—a decline that has set a record. According to the Census and Statistics Department, the workforce decreased by 94,100 individuals, or 2.4%, to reach 3.87 million in 2022. This worrying development highlights the city's ongoing battle with an aging population and the steady outflow of its brightest and most skilled minds.
Hong Kong's chief executive, John Lee, introduced the Top Talent Pass Scheme (TTPS) in October 2022 as a strategy to counter the departure of highly skilled professionals from the city. The program targets high-earning candidates and graduates from top universities worldwide, allowing them to work or explore opportunities in Hong Kong for up to two years.
The aim is to strengthen Hong Kong's status as an international financial hub. To combat an aging population and the loss of talented individuals, the government has approved more than 33,000 TTPS visa applications by mid-April. This provides hope that Hong Kong can sustain its economic power and secure a prosperous future for its people.
The Impact: This opens an additional visa channel for new assignees to Hong Kong. Companies with locations in Hong Kong should remain informed regarding this trend and understand that additional enticements may be necessary to attract and retain talent in the "City of Skyscrapers."
Global Temporary Living Update
Nomad Temporary Housing's recent Market Condition Update offers insights into recent trends in rates and availability worldwide. The report reiterates that high interest rates have led some mobile employees to retain their existing homes, influencing a trend toward long-term assignments with extended stays in temporary housing. Globally, rental rates have seen moderate increases of 5-10%, especially for two- and three-bedroom apartments.
A surge in construction projects and renovations has helped strained markets like Dublin, Dubai, Hong Kong, and Singapore, with rental rates in Singapore now down by 5%. However, the ongoing war in Ukraine continues to influence high occupancy rates in many parts of Europe.
While the private short-term rental market, exemplified by platforms like Airbnb and VRBO, presents a range of inventory options for relocating employees, employees face potential challenges such as inconsistent service, subpar accommodations, maintenance problems, limited extensions, unexpected fees, and host interference.
Impact: Seasonal declines in demand toward the end of Q3 and Q4 could lead to discounts from some operators with long term leases and fewer options. Work with your relocation management company or temporary living provider to take advantage of these trends and secure the best pricing for upcoming assignments.
Market Focus: Toronto Housing
According to Statista.com, 150,000 immigrants moved to Toronto, Canada for employment in 2022. This was nearly double the number of immigrants who relocated the year prior. Rising interest rates and limited inventory in Toronto make it cheaper to rent a property versus own property. Low crime rates, and a lucrative job market in Finance and Technology have attracted an increasing number of immigrants.
One significant factor motivating immigrants to choose Toronto as their destination is the accessibility of Social Insurance Numbers (SIN) in Canada. This ease of obtaining SINs aligns with the city's burgeoning economy, offering a growing job market. Despite the potentially prohibitive cost of living, job seekers are attracted to these career opportunities. Over time, this influx of immigrants could lead to increased congestion in Toronto, prompting some workers to seek new locations.
Impact: As interest rates and housing costs continue to rise, companies will have fewer choices to relocate staff to more affordable living conditions. Working with a relocation management company, like CapRelo, that partners with a range of temporary and long-term housing providers will offer an advantage when moving employees to Ontario's capital.
Cooling Job Market: Fastest Hiring Decline in Three Years
As seen in other parts of the world, general uncertainty regarding the current economic landscape has contributed to a cooling of the job market in the UK, resulting in the steepest hiring decline in over three years. A prominent survey by KPMG and the Recruitment & Employment Confederation (REC) reveals that employers are adopting a cautious approach to expanding their workforce, with many implementing hiring freezes.
The data also highlights a drop in the hiring of temporary staff, the first decline since July 2020. Despite experiencing rapid interest rate hikes, the labor market had previously shown resilience with historically low unemployment rates.
The survey shows an expanding pool of job candidates for the sixth consecutive month, including both temporary and permanent roles. While starting salaries are still rising significantly due to higher living costs and fierce talent competition, wage growth has considerably slowed compared to a year ago.
Impact: Mobility leaders will likely need to be agile, adaptable, and strategic in response to a cooling job market. Their role may shift from primarily facilitating external hires to managing internal talent mobility and supporting the retention and development of existing employees. Effective cost management and flexibility in policies will be key to navigating these challenges successfully.
Updates on the Way We Work
The Workhuman IQ Spring 2023 International Survey Report reveals recent shifts in the nature of work over the last three years. These changes encompass not only how and where we work but also the evolving expectations surrounding the workplace experience. These shifts are driving discussions and giving rise to distinct trends across various industries.
One prominent trend emerging worldwide is the widespread adoption of a hybrid workplace model. Following the pandemic, the United Kingdom has experienced a modest decrease in the number of hybrid workers, while the United States has seen a slight increase. Notably, both countries saw a decline in fully remote work arrangements during 2022.
Industries such as retail, healthcare, manufacturing, education, and hospitality predominantly rely on on-site work as their primary arrangement. In contrast, sectors like banking and healthcare are actively adopting a more hybrid approach, reflecting the ongoing flexibility and adaptability required in these fields.
Impact: Beyond work arrangements, company culture plays a pivotal role in influencing employee satisfaction. Employees working for organizations with Employee Resource Groups (ERGs) and rewards and recognition programs have consistently reported higher levels of engagement and a stronger sense of connection to their company and colleagues, regardless of whether they work remotely, in a hybrid setting, or in-person.
At CapRelo, we have observed this trend firsthand through our Diversity, Equity, and Inclusion (DE&I), and Sustainability ERGs, as well as our recognition programs. These initiatives aim to acknowledge and reward employees who consistently exemplify our values while providing exceptional service to our clients and their relocating employees.
Global Mobility Radar