Is Everyone Short-Staffed? How to Staff Up in a Tenuous Market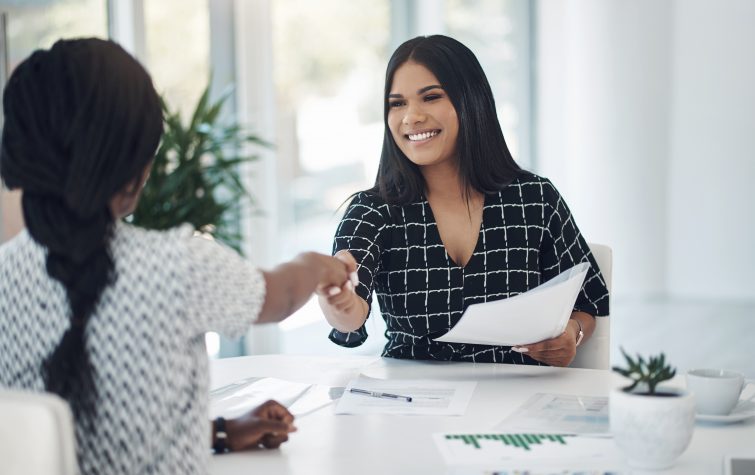 The pandemic has changed our perceptions about a lot of things. Like how we want to prioritize our time. Who we want to spend that time with. Where we feel safe. What fulfills us and makes us feel valued.
So, it really should be no surprise that many – nearly half, in fact – of employees are re-evaluating their jobs. A recent McKinsey & Co. study of 5,770 employees across global locations found that 40% are "at least somewhat likely" to leave their jobs within the next six months.
In fact, the Bureau of Labor Statistics data shows that since the onset of COVID-19, more than 1 million older workers already have exited the workforce.
The Great Resignation is giving rise to what Forbes has dubbed the Great Contingency, a gig economy that has grown by 15% in the last 10 years and shows no signs of slowing. The gig economy is nothing new to HR teams, including talent acquisition and global mobility, striving to recruit and retain top talent in this challenging global environment. But your Great Contingency is about more than just looking to the gig market to fill openings; it's about leveraging your full suite of talent mobility tools.
Job openings are aplenty, competition for talent is fierce and employee expectations are high. So how can global HR managers create a talent mobility contingency that sets their opportunities apart from the pack in attracting and retaining gig and other workers?
Be Clear About and Committed to Your Values
While the Forbes writer was talking specifically to agencies who hire freelancers, her advice holds true for every global mobility leadership team regardless of industry or business size: "Having a clearly articulated set of core values is the hallmark of employee engagement. Freelancers have their own "brands," and they must share your values in order for clients to believe a holistic team is in place. In a case where your freelancers are managing internal staff on accounts, this is even more important."
Know what your company stands for and live it in your actions and your policies. Nothing will turn an employee off faster than a business whose values are simply nice words on a website.
Prioritize Training
Don't underestimate the recruitment and retention draw that comes from a strong training offering. In a recent Monster survey, 45% of employees said they would be more likely to stay with their current employer if they were offered skills training. What types of training are most in demand? Monster's survey showed employees crave technology, computer and occupation-specific training and well as training in soft skills like managerial leadership, communication, problem solving and critical thinking. Don't be afraid to open those opportunities to your global gig workers. Doing so will set you apart from other companies, and could make you the preferred employer as a result.
Offer Benefits That Generate Loyalty
The loss of older workers through the great retirement is placing a higher premium on attracting younger workers to fill remote global positions. To generate interest and job loyalty from millennials and Gen Z requires understanding what they value when it comes to benefits packages. According to a 2018 Deloitte survey, the benefits topping younger workers' wish lists include things like a positive workplace culture and good pay, flexibility to work when and where they want, training (see above), a real commitment to diversity and inclusion.
Says Deloitte, "Unfortunately, survey respondents believe that most business leaders, rhetoric notwithstanding, are not truly committed to creating inclusive cultures."  Any successful global mobility talent contingency will demonstrate a foundational girding that promotes and expects diversity, equity and inclusion.
Be Creative and Nimble in Supporting Relocations
Relocation management companies like ours know the stress that can come with an employee move, and perhaps most so when the employee is a new hire or engaged on contract. A move not handled well can set the stage for dissatisfaction, disloyalty and one more talented employee lost to turnover.
It's our collective jobs – ours as global relocation management specialists, alongside our clients — to turn what is a potentially highly stressful experience into a positive introduction to your company that generates loyalty. Travel restrictions continue to change. Housing and relocation costs are a moving target. Families may be challenged to find schools. The level of uncertainty is at an all-time high.
Now is when creativity and strong partnerships pay off in getting new employees settled in and happily productive as seamlessly as possible. That, combined with a strong set of closely held values, and a commitment to providing what today's gig workers and remote assignees want, are the keys to turning the Great Resignation into your next Great Talent Contingency.