Shipping Amid the Russia-Ukraine Conflict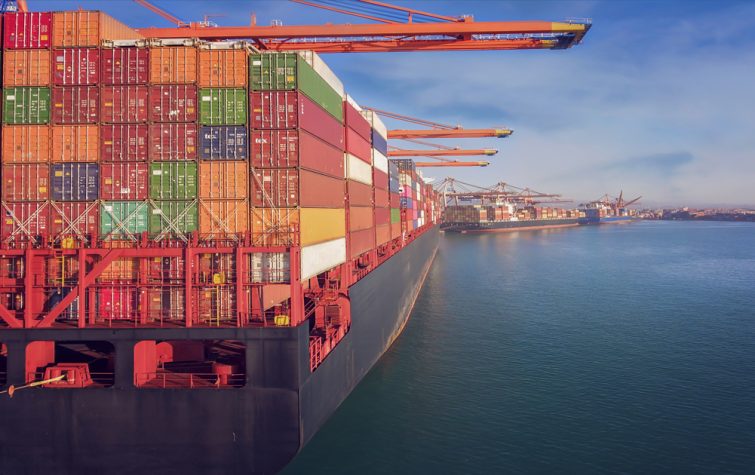 The volatile situation in Ukraine is having impacts across the entire region and beyond. This includes shipping delays in the United States, and indications are that this will only worsen in the coming weeks. Millions of Ukrainians have fled to neighboring countries, and more than 300 major corporations have imposed sanctions on Russia.
Fuel costs are being affected by the conflict and are leading to increased costs; this owes to Russia being a large exporter of crude oil, coupled with the violence in the Black Sea (steamships are being attacked, and Odessa has one of the largest international ports in the world).
Internationally, all relocations and associated business have ceased in Ukraine and Belarus, and sanctions have ground most business in Russia to a halt. Within Russia, shipment prices have skyrocketed up to 400% for import and 300% for export since the beginning of the conflict. Additionally, due to economic sanctions, Swift bank transfers and transmittals are blocked for Russia, making payments challenging. Air shipments have ceased from the European Union and the majority of NATO countries. Air freight shipments from Russia are still occurring through Qatar Airlines and Turkish Airlines, although this situation is fluid and may change without advance warning.
Aside from critical evacuation requests out of Ukraine and Russia initially, assignments and transfers into those areas are essentially obsolete. Expat, repat, and domestic mobility within Western and Eastern Europe regions continues, however. Countries impacted by displaced expats from Ukraine and Russia are experiencing strained resources and increased costs. Cost estimates completed more than 10-14 days ago are likely outdated. Anticipate delays and plan with flexibility in mind. Proactive and steady communication with your mobility team is critical.
The majority of airlines are no longer permitted to enter Russian airspace, and are diverted south across India, which adds roughly two hours to the journey (increasing shipping times and fuel costs). With less cargo being loaded as a result, this flight path may not be viable for long. Rail service has become an alternative to deferred airfreight service (hundreds of trains travel between Asia and Europe via Ukraine and Russia.) As the conflict expands and infrastructure is damaged or destroyed, this may put pressure on air cargo capacity. Additionally, capacity issues, airspace restrictions, and increased rates continue to bottleneck options, making the Middle East a possible alternative for international shipping to the region.
In the United States, shipping (which has already been severely impacted due to COVID) has faced extensive challenges. On the West Coast, the problem is further exacerbated by lengthy queues of vessels waiting to dock. Southern California shipments are sufficiently backed up that most transportation companies are booked six-eight weeks out.
On the East Coast, ports in New York and New Jersey ports have seen bookings three-four weeks out. Delays in Charleston have resulted in bookings four-five weeks out, and approximately six weeks out in Savannah.
Across the United States, significant trucking shortages are creating even further delays. This is nationwide and has added a minimum of several weeks of delays in some locations.
We continue to monitor this extremely volatile situation.