The Why Test: Our Vision as a Global Relocation Partner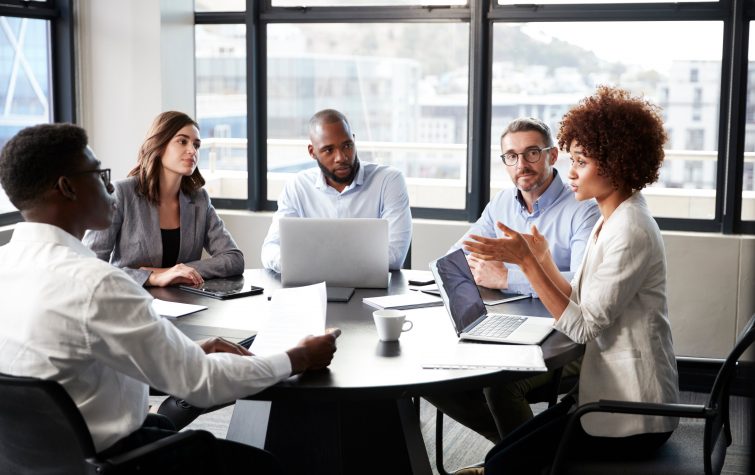 Have you ever been part of a company visioning process? If you've been in the business world for a while, my bet is you've been a part of several as have I.
I don't know about you, but I find them to be a mix of exciting and enlightening and yet a little painful and uncomfortable. Exciting and enlightening because, in the frenzy of serving customers' needs on a day-to-day basis, we don't routinely carve out time to envision out into the distance. Time to really ponder, alone and in teams, who we are, what we excel at, and where we envision the company going. And that's exciting and always enlightening.
And yet, those are conversations not to take lightly, which is why they can be a little painful and uncomfortable. It requires me and everyone on my team being really real in answering the tough questions … who really are we, what really do we excel at, and what are we going to really commit to as our vision for the future of our company.
The answers to those questions can't just be marketing jargon, or because it's what our competitors say (or don't say). They have to be the mantras by which we will live out our work. We have to REALLY believe that what we say can stand the "Why" test: Why do business with us, why partner with us, why refer us, why work for us.
That's exactly what the CapRelo team has been undertaking over the past several months. And, after all the brainstorming sessions and idea whiteboarding, what we have come to know about ourselves is what we've always known. And that is this:
We are not about just scheduling moves and coordinating transactions. We are in the future business. We are about moving people and companies to their future. We are about supporting the ability to live, work and thrive anywhere, across a lifetime.
So, how do we excel at doing that? Three key ways.
Expertise to support global relocation needs.
CapRelo combines global reach with local expertise, a one-two punch hard to match in the industry. With our tri-regional service approach –7 offices worldwide serving customers across 160 countries – our customers can be confident that they are supported around the world. And 10,000 of them turn to us every year for that local/global expertise.
Technology to move people and companies forward.
Our customers don't have to fit their unique needs into a one-size-fits-all technology platform. Instead, we excel at aligning our proprietary technology platforms with customer needs, so that each customer is assured of the precise global mobility solutions they need. Then we combine those proprietary technology platforms with real-time data reporting to deliver a customized view into both how a current relocation is proceeding as well as the metrics/ROI that validate how overall relocations with CapRelo add value to customers.
And, powerful, inventive solutions to meet global mobility goals.
We've been doing global mobility for 25 years. Our service teams understand the nuances of domestic and international relocation, from immigration requirements to housing to household goods shipping. We view ourselves as the concierges of your global mobility needs; whatever you may need, we have you covered. It is that simple. And it is that culture of human connection and responsiveness that has earned us a 98% satisfaction rating from transferees and a 99% satisfaction rating from HR clients.
At the end of the day, at CapRelo, the why is always about people. Dedicated, smart, experienced and capable people working to move other dedicated, smart, experienced and capable people to the future of their new next.
Looking for a global relocation management firm that lives up to its "why"? Contact us.