Words to Lead By: 5 Books Every Leader Should Read in 2022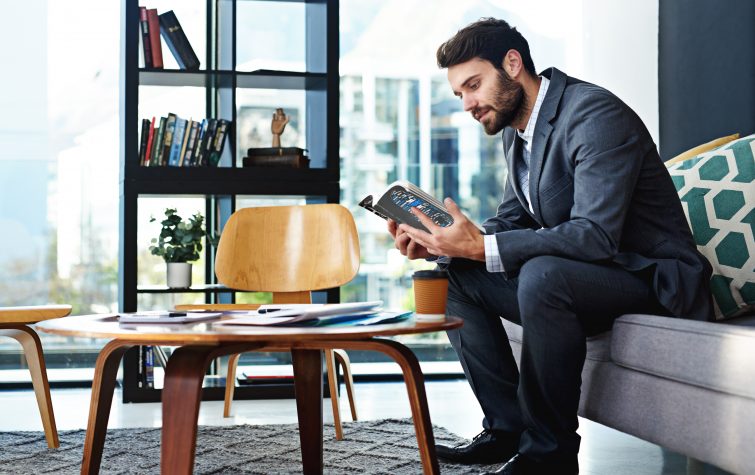 The British poet Lord Byron once said, "A drop of ink may make a million think." How true his words are for me. The leadership books that I value the most are the ones that make me really think.
Think about how to lead my CapRelo team. Think about how to encourage leadership in others. Think about how to remain competitive and reward moxie, yet instill collaboration, respect and teamwork.
My bookshelves are overflowing with favorite books by favorite authors. These past couple of years of intermittent lockdowns and travel restrictions put the quietus on some of my other passions, but the bookworm in me relished that extra quiet time.
I'm often asked what I am reading, and if I have recommendations. So, I've compiled my top five favorite books that I suggest every leader read in 2022. If your family needs a few more holiday gift ideas for you, consider putting at least some of these on your list!
Ride of a Lifetime: Lessons Learned from 15 Years as CEO of the Walt Disney Company – Robert Iger
If you think being CEO at Walt Disney Company is all fairy tales and happy endings, you may be surprised at Iger's story. In this book, he shares the trials and tribulations he weathered during his journey there. He underscores the four principles he believes are necessary for leadership and the steps he took to turn Disney into the most admired entertainment brand in the world.
The First 90 Days – Michael Watkins
Transitioning into a new leadership role is a great opportunity, but also a great challenge. Watkins' book is must-read material for any newly appointed leader (and a great gift for any new management hire). His advice: in the first 90 days, don't "do anything." Don't be that leader that swoops in, changes everything and fires everyone. Monitor, evaluate and, over the course of 90 days, modify accordingly. This is a practical guidebook for stepping into a new role while avoiding potential pitfalls and mistakes.
Competing in the New World of Work: How Radical Adaptability Separates the Best from the Rest – Keith Ferrazzi
For most of us, doing business today looks different than it did pre-pandemic. We've adapted processes. We have become more adept at working remotely. We are more technologically proficient. But, have we done enough to be competitive going forward? Ferrazzi applies extensive global research to identify what he calls the "radical adaptability" roadmap we will need to compete in the brave new world we face.
Win From Within – James Heskett
If you are still not convinced of the power of organizational culture in creating a competitive edge, this is the book for you. Heskett looks at some of the world's most successful companies and the role their culture has played in creating loyal, productive and creative employees. As remote work becomes ingrained in our business models, creating and maintaining a strong culture will become an even greater challenge for us as CEOs. Heskett's playbook is a worthy read for all of us.
Crucial Conversations:  Tools for Taking When Stakes are High, Second Edition – Ron McMillian, Joseph Grenny, Al Switzler, Kerry Patterson
Whether they are around the holiday dinner table with family, or in the boardroom, tough conversations are, well, tough. There's an art to navigating crucial conversations and this long-time industry best-seller is chockfull of guidance to help us move from arguments to productive dialogue. In a time when it seems we've forgotten how to talk to one another, this book reminds us how to communicate even (and especially) when the stakes are high.