What Can Global Mobility Managers do to Lead from the Front?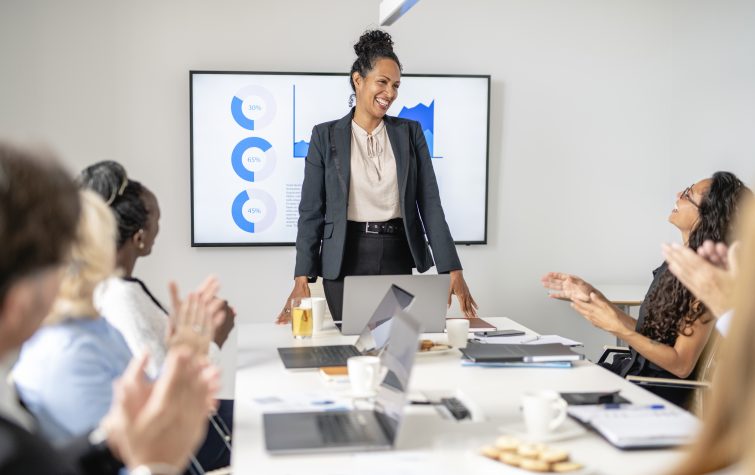 While the pandemic's impact on global businesses is far from being eliminated, COVID numbers may be starting to show some improvement. Although we know that it isn't over for global mobility managers yet, we are starting to hope that getting back to normal is just around the corner.
As we wait for a return to normalcy, we can still expect supply chain delays with Delta, Lambda and each future new variant. We are still experiencing varying global travel requirements, labor shortages and increased business costs. In short, the challenges of business planning brought on by COVID remain persistent, pervasive and perplexing. How can global mobility managers lead from the front in this unpredictable new normal?
Bringing Perspective to Global Mobility Leadership
"Leading from the front," says Shannon Barrett with Bullet Consulting , "means being visible and engaging at the front while still being able to see the forest through the trees. It is a matter of perspective."
That requires having a firm grasp on what is happening not just in our organizations, but in the mobility industry as a whole. That's a big task. How does a busy mobility leader have the capacity to stay informed and plugged in to what's happening, what's trending and what's projected to impact our businesses on the worldwide stage?
Leading from the Front Takes a Team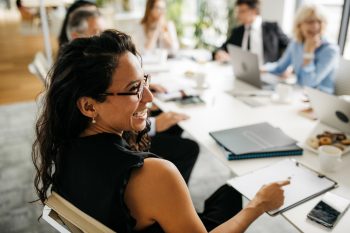 We're now nearly two years into this global disruption, so forgive us if we each may be feeling a little worn down. But as global mobility leaders, we don't have to go it alone. As Sairah Ashman, global CEO of brand consultancy Wolff Olins recently wrote in Forbes, "As a leader at this time, you must be kind to yourself and not assume everything is on your shoulders. While you may need to direct efforts and be the face of your organization, progress will be made only by investing time and effort together as a leadership team."
Remember, she says: this is a marathon. And just as in any long-distance race, the best competitors have a team that helped get them to the starting line and supported them across the finish.
That is where the value of having good business partners pays off. If you've made sound choices in your relocation management partner, they are your extended team. Not simply a vendor, but a trusted partner who will become your eyes and ears into the industry trends you need to prepare your stakeholders for. Who better to help you navigate the ever-changing policies for vaccine mandates, or the most significant business travel risks and how to mitigate them? Who is more tuned in to the status of shipping cost increases and projected supply chain delays into 2022?
Plan for unpredictability
Leading from the front in these times also requires global mobility leaders to expect the unexpected. Being nimble and innovative are the soft skills called for in this leadership environment. When borders fully open again, will your organization be ready to scale to meet remote global mobility needs? If we enter another extended period of COVID-induced shutdowns, do you have the right processes and partnerships in place to shrink your program accordingly? Look for a relocation management company that embraces innovation, imagination and technological efficiencies, and who can help ensure you are prepared.
"Despite the challenge and tragedy around us, as with all times like these there will be a post-crisis renaissance of invention and imagination," notes Shaman. "We've all asked ourselves as leaders what it will take to embrace new work practices, new ways of working and what the cost of wholesale experimentation will be."
This is global mobility's time to shine. Teaming with a reliable, trustworthy, experienced relocation management company, global mobility managers can confidently lead from the front as together we traverse the new normal of unpredictability.