Why Outsourcing Move Management Makes Sense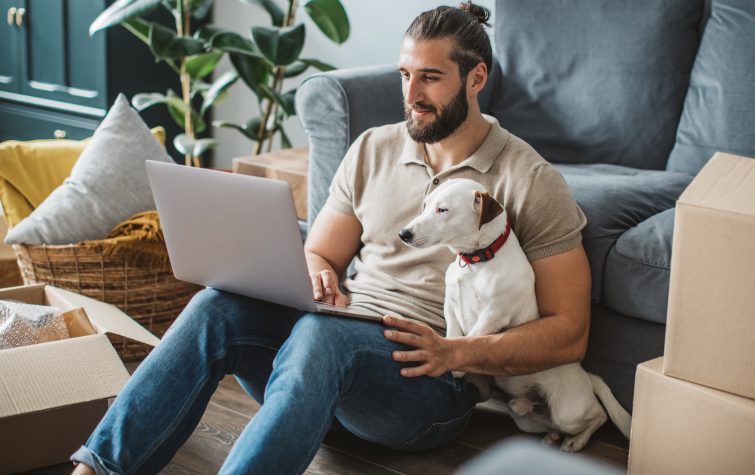 U.S. Census data confirms what most any HR mobility manager can tell you: a lot of people are on the move. According to the latest Census data, nearly 28 million people — or 8.4% of all Americans — moved in the United States in 2021. And if your relocation team is feeling a bit stressed these days, it may be because most of those moves happen over the summer months.
In organizations that manage their transferees' relocations in-house, each relocation equates to dozens of moving services companies and hundreds of logistical details to wrangle. Think about it: there are more than 7,300 moving services companies in the U.S. alone. Locating and vetting the best ones for various regions and types of moves takes time. Add in negotiating pricing, tracking invoices, and processing insurance claims. Many in-house relocation teams are turning to one-stop move management partners to handle those services and more. Here's four reasons why.
Speed
Businesses are gearing up to accelerate their operations and take advantage of growth opportunities. Speed, says the World Economic Forum, is critical and having the right talent in the right places is key. Many organizations are returning to the office, and their mandate that employees return to in-office work is fueling this summer's relocations. A dedicated, one-stop move manager has the experience and network reach to get transferees moved, settled and productive quickly.
Less Hassle
One thing we know for certain is that no two families and no two relocation needs are the same. It is that level of complexity that makes managing household goods suppliers arguably the most time-consuming aspect of in-house relocation management. Handing that piece off to a trusted partner enables the HR mobility manager to focus on the other responsibilities of in-house relocation management, while having one-stop access to household goods suppliers.
Confidence
Remember the 7,300 moving services companies we mentioned? Does your in-house team have the time and energy to procure the right ones, go through the RFP process with each, manage each relationship, and audit their work? CapRelo's Global Enterprise Move Management services do it for you. We tap into highly vetted and performance-based van lines we use to organize your transferees' moves, find the right suppliers for each individual, schedule and oversee each move and audit invoices as bills come in.
Broad Network
No single van line is the right fit for every move, nationwide. A one-stop move management partner like CapRelo's Global Enterprise Move Management leverages a robust network of suppliers, no matter the unique needs of the relocation. And at more than 10,000 moves a year, CapRelo has the buying power to negotiate more favorable pricing than companies going it alone.
Partner with the Experts
If your organization is managing relocations internally but looking for ways to more efficiently and cost-effectively handle move management, talk to us. CapRelo's Global Enterprise Move Management services take the hassle, time and uncertainty out of managing van lines and other move services. You can enjoy the benefits of our corporate volume with competitive rates, along with the dedicated personal service that has earned us the 2022 Best Overall Relocation Management Firm in HRO Today's Baker's Dozen Awards.