CapRelo Awarded Best Relocation Management Company for Second Year in a Row
Last updated: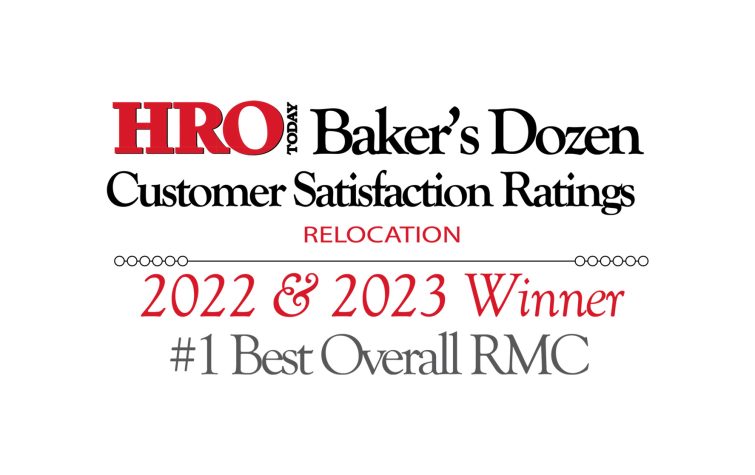 STERLING, VA (March 21, 2023) – For the second consecutive year, CapRelo has been awarded Best Overall Relocation Management Company in HRO Today's 2023 Baker's Dozen Awards. CapRelo won this prestigious award in 2022 and 2020.
"This is a great honor and demonstrates how we live real people, real care in every interaction with our clients and their employees," stated Barry Morris, President and CEO, CapRelo. "Our clients entrust us with their most valuable asset–their people, and we are honored to be recognized for making a difference for them and in the global mobility space."
"CapRelo is the first back-to-back winner in 12 years. Clearly, their clients are raving fans.  Congratulations to CapRelo for consistently demonstrating the highest level of quality customer service," said HRO Today CEO Elliot Clark.
CapRelo is a full-service, global relocation management company, focused on strengthening global mobility programs, containing costs, and serving clients and their employees. The company has made the Baker's Dozen list for the past eight years—each time among the top five for Best Relocation Company, three times as Best for Quality of Service, and now three times as Best Overall.
HRO Today, a media outlet that reaches more than 180,000 senior-level human resources decision-makers, ranks the top providers in the industry by conducting client surveys to determine its annual Baker's Dozen Awards.  These are based on customer satisfaction ratings determined by feedback from buyers of the rated services. Once collected, response data for all providers with a statistically significant sample size are loaded into the HRO Today database for analysis.
From this data, HRO Today analyzed results across three subcategories: service breadth, deal sizes, and quality of service. Using a predetermined algorithm that weighs questions and categories based on importance, the organization calculated scores for the Baker's Dozen Awards in all three subcategories as well as an overall score.
About CapRelo
CapRelo is a global mobility management company that delivers best-in-class relocation and assignment services on a global platform.  With over 25 years' experience, the company has service locations throughout the Americas, EMEA, and Asia Pacific.