CapRelo Insider: 21 April 2022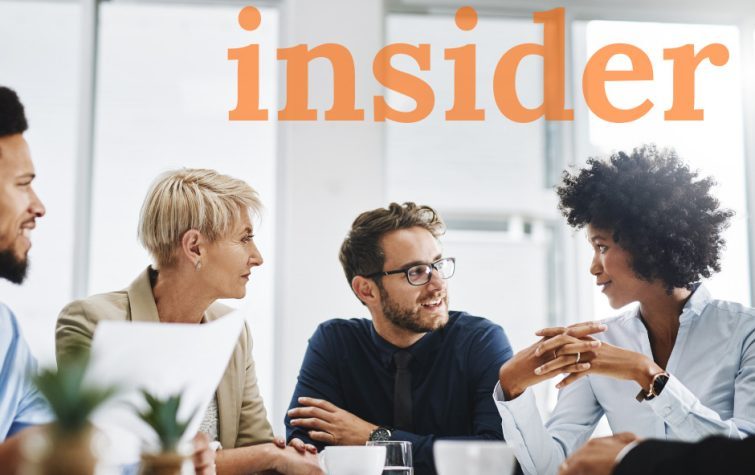 The CapRelo Insider provides a glimpse into the news, trends and happenings affecting the global mobility industry. Our experienced client services team provides updates and analysis directly to our clients, with policy and program recommendations tailored to their companies and employees. To learn more about how we can help you, contact us today.
To meet the needs of your mobile workforce, we recommend continuous evaluation of policy allowances and benefits. Below we outline new challenges and changes we have observed in the field. Contact us if you would like to discuss how we can help you adjust your policy or program.
Something Just for You
Conflict is easy to identify, less easy to resolve.
Hybrid work environments have presented unique challenges to overcoming workplace conflict. However, it is important that employees (both in the office and at home) know effective conflict resolution strategies in order to maintain a healthy work environment. If conflict is left unresolved, it can create larger issues such as poor morale and a decrease in productivity.
It is important to remember that conflict can have a variety of causes, as well as a variety of effects.
In order to address a particular conflict appropriately, it is essential that workplace leaders recognize the signs of conflict and assess its potential consequences. Some signs of conflict which employees should be aware of are:
Confusion
Burnout
Complaints
Recognizing these signs early on can prevent the conflict from spreading, while also strengthening workplace/employee relationships. Though recognizing these signs is essential, it is also important to have effective conflict resolution strategies in place. There is no one-size-fits-all solution, and an appreciation of the specific situation is imperative.
The graphic below outlines different types of conflict, and the practices that should be present when addressing each of these.
Addressing the concerns and needs of your colleagues not only creates a more friendly work environment but can foster greater levels of productivity and collaboration.  For more information on how conflict resolution can be used to address workplace conflict, click here.
Industry Updates
United Kingdom–New Global Mobility Visa Route
The UK Home Office has announced a new Global Business Mobility visa route, which will be put into place Spring of this year. The new route will group together different business immigration scenarios to accommodate workers looking to establish branches in the UK. The new visa route will acknowledge:
Overseas businesses with an existing presence in the UK who are looking to transfer overseas employees with specialist skills, senior executives, and graduate trainees to the UK.
Overseas businesses with no existing UK presence who are looking to transfer overseas staff to work on expansion in the UK or send staff on secondment to a UK business for specific purposes such as knowledge transfer. It will also cover service suppliers travelling to the UK to fulfil a specific service with a UK trade agreement.
The new visa route comes after a review of the Intra-Company Transfer route for UK entry. Many elements of the existing Intra-Company routes will remain, such as requiring workers to receive a sponsor license. However, the changes will grant opportunities and flexibility for businesses looking to expand to the United Kingdom. Visa applicants still need to fulfil the English language requirement and present proof that they are employed in a high-skilled job. The sponsor for the applicant must also be a genuine business with a vacancy and the applicant must be able to apply their skills to that vacancy.
The new visa route will allow applicants to hold a sponsored visa for two years with the option for extension.
The Impact

The new visa route opens up additional opportunities for companies doing business in the UK, though a close examination of the requirements and restrictions is essential to tailor effective talent recruitment and avoid costly delays or failed projects.
US Bill Drafted to Replace Appraisal Foundation with Independent Federal Agency
Sponsored by the US House of Representatives Financial Services Chairperson, a draft US bill has targeted the Appraisal Foundation to replace it with a new, government-sponsored enterprise, the Federal Valuation Agency (FVA). The FVA would be responsible for developing real estate valuation standards, as well as appraiser criteria. Additionally, the bill proposes that the FVA would oversee the creation of a national registry of appraisers, and track appraisers' ethnicity, race, gender and appraisal management company.
The draft bill was a result of a recent report by the National Fair Housing Alliance, which had shown that the Appraisal Foundation were inconsistent in their fair housing training. It also revealed that the Appraisal Foundation lacked a central reporting system which presented issues of potential appraisal bias and inadequate procedures during the appraisal process.
The bill would mandate several key policies:
The creation of a national public valuation database, which would include demographic information.
Public valuation database would be searchable and include single-family appraisal and automated value models.
An increase in penalties for incidents of appraisal bias. Victims of appraisal bias would be awarded damages.
The Impact

As consumers and businesses are looking to relocate, the integrity of the appraisal process would be upheld, leaving out potential room for appraisal bias and inconsistencies. The expectations the new bill puts forth would be adopted in global mobility policies and procedures, and further ensure a fair and equal relocation process.
Business Activity in Ukraine and Russia
The effects of the Ukraine conflict continue to shake the industry and affect shipping around the world. CapRelo's recent blog on the details of this situation can be found here.
Additionally, the fifth package of EU sanctions imposed upon Russia and Belarus has resulted in the following updates:
Road Freight:
Russian and Belarusian trucks are banned from entering EU countries as of April 16th, 2022 (there are some exceptions to this, but the ban will apply to personal effects).
Trucks from EU member states are still currently able to transport household goods to and from Russia. Polish and Lithuanian truckers are most active in this regard.
There is no information yet regarding Russia banning EU trucks from entering its territory, though we are monitoring the situation closely for changes in this regard.
Sea Freight:
Shippers continue to route sea shipments by truck to Antwerp.
Sea shipments are not an option for Russian citizens: they only have road (truck) or air as possible transportation modes.
Transit times are extended by 14 days or more.
Air Freight:
Rates have doubled or tripled while capacity is (very) limited. Transit times via Istanbul or Dubai have doubled.
Storage:
Shippers have reported sufficient capacity to store goods in Moscow or Antwerp. They are adjusting supply chain options according to these further changes and restrictions, particularly the banning of Russian and Belarusian trucks. Moving rates will be affected, with 'live' rates being provided to agents on an ongoing basis.
The Impact

Shipment delays are forcing the rerouting of air, land and sea shipments and putting pressure on shippers in all global regions. Due to the highly volatile and fluid nature of the conflict, details are being updated on a regular basis to ensure that people are informed in a timely fashion. Clients should be aware of the impact not only on Ukraine and Russia, but also surrounding countries within Eastern and Western Europe.
Canada – Highlights of Tax Changes in 2022 Federal Budget
The 2022 federal budget was released April 7, 2022 and includes proposed measures that may affect relocating employees. These proposed changes include an expansion of tax authority budget for auditing foreign companies, a deduction for temporary relocation costs, the creation of tax-free home saving account, increased alternative minimum tax (AMT), and funding for improving immigration and labour mobility. Source.
The Impact

Several of these changes could be incredibly significant to both individual transferees, as well as to those that administer mobility programs into and within Canada.  Of particular interest is the government's investment to improve the processing of Temporary Foreign Workers applications, as well as a relocation cost tax deduction for construction workers posted away from home.
Korean Lease Changes
Beginning 1 June 2022, failure to comply with last year's changes to Korean residential lease requirements will start to incur financial penalties. This involves a mandated declaration of new lease agreements within 30 days of signing. A one-year grace period had been in effect, which expires on 31 May, 2022. Declarations can be made by either the landlord or the tenant.
The Impact

Fines ranging from USD $33 to USD $810) will be imposed after the expiration of the grace period and can affect both the tenant and the landlord. Declarations can be made online at 국토교통부 / 부동산 거래 관리 시스템 (molit.go.kr) (Korean only) or by visiting the local district office or community service center.
Shanghai Lockdown
On April 5, Shanghai reinstated a mandatory lockdown across all 16 districts in the city. All residents have been restricted from leaving their homes, unless in the case of an emergency. However, the lockdown did not start on April 5th for everyone. Depending on their place of residence, many residents have been in lockdown for longer. Transportation, as well as schools, shops, and indoor/outdoor venues have been closed until further notice.
The major import/export city has left its airports and deep-water ports open, however, road transport is severely limited to approved vehicles. Additionally, to account for the economic impact, Shanghai has increased its transport and shipping costs making travel exponentially high.
The Impact

The lockdown has rippled concerns throughout the residents of Shanghai, especially those who are currently on relocation assignments. With no end in sight, relocation assignees who are looking to leave the city have limited resources to access transportation and housing services. The increase in land travel costs has made it increasingly difficult to access open air travel services. For those ending their relocation assignments, assignees will have to make quick adjustments in terms of flights and/or having to extended housing.
US Mortgage Rates are Rising
According to the Mortgage Bankers Association Purchase Index, new applications for homebuying dropped 9.2% while the purchase of single-family homes fell 3.4% in the last year. Mortgage application volumes continue to decline due to the rapid rises in mortgage rates.
With a hot job market and rapid wage growth, the housing market continues to be supported despite rate increases. This does not mean that purchasing activity has improved, however. A scarcity in for-sale inventory has caused a surge in housing prices, which is not incentivizing potential buyers. A report conducted by the Commerce Department shows that the median price of a new home rose 10.7% from just last year. Additionally, buyers are being impacted due to elevated average loan size prices and the 8% drop in FHA applications.
For those looking to relocate, the rising mortgage rates may cool the market in some areas, making it easier to buy a home. An increase in mortgage rates shifts the demand for homebuyers. As mortgage rates increase, demand decreases. To improve their position within the market, sellers will level the price of their homes to actual value to attract buyers. As a result, the market, in some areas, will meet the needs of those looking to relocate despite the rising mortgage rates.
The Impact

Though home prices are not expected to decrease in the coming year, there is currently no rush to change policy to combat rate hikes.  Additionally, the increasing housing costs pushed consumers to depend upon renting, despite the national median for rent increasing by 11.4%. Global mobility policymakers should factor this into the design of their benefit packages, and the expectations of transferees.
SIGN UP for an email notification when the next CapRelo Insider is published!