CapRelo Insider: 21 June 2023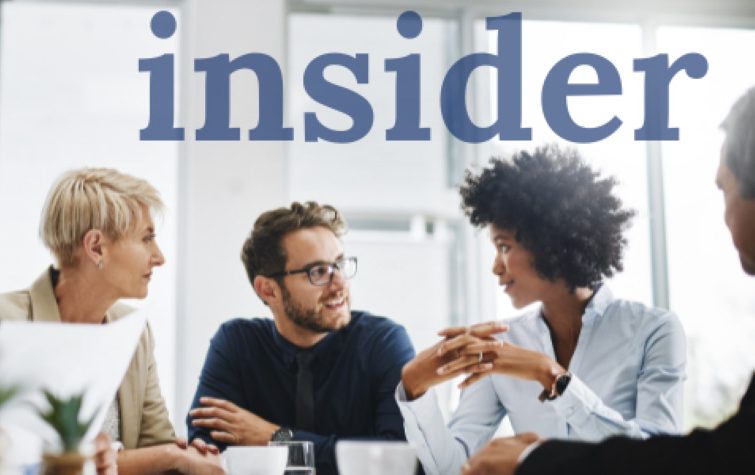 The Flexible Office and Preparing for the Future
It's no surprise that workplaces—and our expectations of them—have undergone significant changes in the last few years. According to ZipRecruiter, 18% of new jobs are now fully remote, while 39% of new hires have some type of hybrid work arrangement. According to a 2020 study  at the University of Chicago, 37% of jobs in the U.S. can be done at home.
In the first half of 2023, there was pushback—especially in the technology and manufacturing sectors—suggesting that rumors of the physical office's disappearance had been greatly exaggerated. Companies like Amazon, Apple, Disney, Goldman Sachs, Google, Twitter and others began requiring a scale-back of remote work, and in some cases, a return to full-time attendance—we covered some of this in our April Insider.
However, in an article from NPR this month, a number of financial firms are determined to get employees back to the office—with some key changes to the office environment providing possible incentives.
Among the changes companies have implemented include:
Making the Office a "Breathing Building" – JPMorgan's new headquarters (expected to be completed by 2025) is being designed to allow greater air circulation—approximately twice as much as required by New York City building codes. This includes a new air filtration system to monitor air quality. Every desk will also have its own climate controls!
Cleaning up the Air – Even before the pandemic, it was no secret that office buildings can be breeding grounds for infectious colds. To that end, BNP Paribas has installed new air filters capable of capturing potential contaminants as tiny as 0.3 microns.
Flexible Workspaces are the New Ideal – Companies are looking to implement larger spaces with moveable walls allowing for reshaping space as needed, providing agility and adaptability to support various team functions and business needs on the fly. This even includes "flex desks" (which employees use on rotation instead of being permanently assigned) and "flex rooms."
Increasing Onsite Amenities – JPMorgan, for instance, will have rooms for yoga, medical care, cycling, expansive food options, coffee bars, and onsite pantries. Other workplaces have incorporated gyms, restaurants, masseuses, food truck days, health screenings, and more.
The Impact: With an ongoing tug-of-war between employees wanting remote work and companies desiring a return to more traditional workplaces, recent office enhancements suggest a middle ground. Offering employees a range of amenities and flexible options can foster a stronger sense of engagement and company culture, and more "breathable" environments can foster greater physical and mental health.
Russian Talent Exodus Continues
One of the many consequences of conflict in Ukraine has been an ongoing exodus of citizens from Russia—resulting in a widespread loss of talent and so-called "brain drain" of highly trained employees. Since the start of hostilities, more than 900,000 Russians have fled the country to date, while The Moscow Times puts the overall figure of employee loss at 1.3 million for 2022 alone; more than 15,000 applications from Russians for EU citizenship were filed that same year.
In fact, the largest private bank in Russia, Alfa Bank, has estimated that 1.5% of the country's entire workforce has departed, with local companies citing employee shortages that are increasingly difficult to rehire for. Dovetailing with this is that, according to Russia's Central Bank, Russians withdrew an unprecedented 1.2 trillion rubles from their private accounts.
This exodus comes on the heels of an earlier one. At the height of the pandemic in 2020, 1.34 million workers left the Russian job market.
According to Oleg Itskhoki, an economist at the University of California in Los Angeles, Russia was already experiencing a serious labor shortage, forcing companies and factories to scale back or shut down. "Now it's a full-blown demographic crisis," Itskhoki said. Approximately 100,000 of this exodus is from the IT sector; subsequently, Russia is simplifying its permit process for IT professionals to try luring foreign talent.
In neighboring Ukraine, the population loss has, unsurprisingly, been far larger. Approximately 8 million Ukrainian refugees have been documented crossing into other European nations, including Hungary, Moldova, and Poland (which has received 60% of Ukrainian refugees).
The Impact: Regionalized migration on this scale hasn't occurred in decades, and this has had a variety of impacts into the global mobility space. Housing supply in eastern Europe has seen a sharp decline in supply, pushing up the costs of rentals and, in turn, raising corporate housing prices sharply. The impact of this influx of Russian immigrants is resulting in greater demand throughout the world for visas, which may slow response times and availability for many global mobility programs. Work closely with your suppliers to fully understand the impacts of any upcoming moves into and adjacent to affected areas.
Dignity Act Modernization of U.S. Immigration
A bipartisan group of U.S. Representatives has introduced the Dignity Act, a bill to modernize the U.S. immigration system. Introduced by Representatives Veronica Escobar (D-TX) and Maria Elvira Salazar (R-FL).
The proposed changes include:
Automatic work authorization granted to accompanying spouses of H-1B visa holders upon receipt of their H-4 visa
Allowing for dual intent with F visa (student)
Increasing the per-country green card cap from 7% to 15%
Reducing immigrant visa backlogs by granting visas to individuals who have been in queue for 10 years or more based on priority date
Creation of a seven-year "Dignity Program" for undocumented immigrants to receive employment authorization and work toward a renewable legal non-U.S. citizenship status
Excluding spouses and children from the count toward visa caps established for employment-based immigrant visas
Letting STEM Ph.D. graduates from U.S. institutions stay and work in the U.S. through an O visa (extraordinary ability)
Increasing resources to the Department of Labor, Department of State, and USCIS to support the visa adjudication process
Establishment of an Immigration Agency Coordinator to oversee immigration-related functions
Protecting visa holders' children who are legally present in the U.S. from aging out of eligibility due to U.S. Citizenship and Immigration Services (USCIS) processing delays
The Impact: Employers based in the United States may find new talent pools available, should the Dignity Act become law. As restrictive immigration policies have added to a talent shortage in the U.S. at all levels, relief may be on the way for those demographics hardest hit.
Britain Job Market at All-Time Highs
Employment levels in the United Kingdom have risen to record levels, according to the Office for National Statistics (ONS), with 76 percent of 33 million-strong workforce now employed—passing pre-pandemic levels. Both the number of jobs, and total hours worked, are part of this record market. ONS reported that the three largest industries in their study were health, social care, and hospitality. Unemployment fell from 3.9 in the previous quarter to 3.8 percent. Economic inactivity in that same period decreased to 21 percent.
At the same time, the local economy is short more than one million jobs, with economic inactivity from reported "long-term sickness" increasing to a record high (approximately 2.5 million).
According to the UK Institute for Employment Studies, the UK market has been slower to recover than any other major economy since the pandemic,
The Impact: With such strong employment figures, there are still opportunities for hiring, with more than one million vacancies remaining to be filled. According to ONS, companies in-country are struggling to find talent to fill their needs, and post-Brexit England is eager to increase their attractiveness to expatriate talent.
Global Mobility Radar