CapRelo Insider: 26 April 2023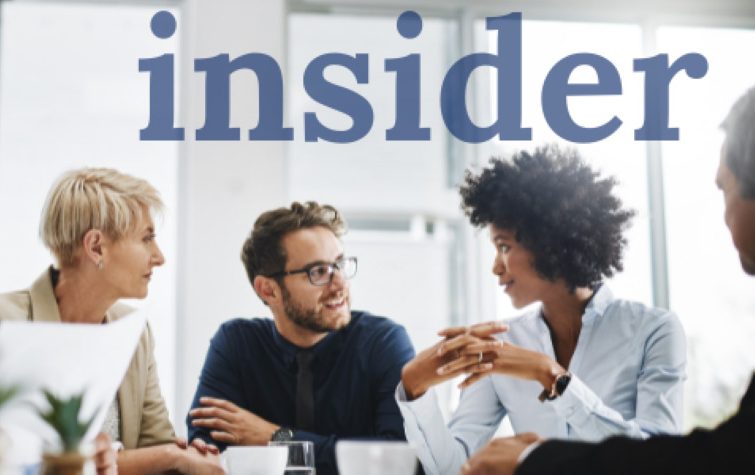 SUBSCRIBE TO THE INSIDER NEWSLETTER
New Changes to Home Ownership Ban by Foreign Buyers in Canada
On January 1 of this year, the Canadian Government enacted a law to forbid foreign corporations and foreign nationals from buying residential property in Canada for two years. This was part of an effort to stabilize a hot housing market and reduce foreign investment.
However, on March 27, subsequent changes and amendments went into effect, loosening some of the restrictions.
Originally, the Prohibition on the Purchase of Residential Property by Non-Canadians Act was applied to non-Canadians (those are not citizens or permanent residents) and corporations that are either not incorporated under Canadian law, or who despite being incorporated under Canadian law are controlled by a foreign individual/corporation. Certain exemptions applied, including:
Temporary residents of Canada (i.e., students and foreign workers working under federal work permits), who satisfy specific regulatory conditions
Individuals granted refugee status (Protected Person)
Non-Canadians purchasing residential property with a spouse/common-law partner who is also either a Canadian citizen, permanent resident of Canada, temporary resident, or Protected Person
Person or entities otherwise prescribed by the law's regulations
As of late March, the strict nature of the law was softened to allow anyone in Canada with a work permit to purchase a residential property while working. Permit holders must have at least 183 days left on their work permit at the time of purchase and cannot already own a residential property. Additionally, an amendment now allows corporations controlled by non-Canadians to have the ownership/voting threshold increased from 3% to 10%.
Impact: While the original legislation created significant obstacles for relocating employees to Canada, the new changes allow for certain exemptions and reduced eligibility requirements for work permits. For companies reevaluating their talent goals in Canada, the new amendments may allow for some flexibility.
UK to Join Trans-Pacific Partnership
The United Kingdom is slated to become the first European nation to join the Comprehensive and Progressive Trans-Pacific Partnership (CPTPP) this summer.
The CPTPP is an 11-nation Pacific Rim trading bloc, representing half a billion people and comprised of Australia, Brunei, Canada, Chile, Japan, Malaysia, Mexico, New Zealand, Peru, Singapore, and Vietnam. The UK's approval to join the partnership was announced at the end of last month; together, the CPTPP will represent 15 percent of global GDP.
By joining, an estimated 99 percent of UK goods exported to the bloc will be eligible for reduced or even zero tariffs, greater market access, and fewer trade restrictions. It is also anticipated that it will raise the UK's GDP by eight percent over the next 10 years, and potentially offset some of the economic fallout from Brexit.
Impact: Greater market access, diversification of trade relationships, easier intra-company transfers, reduced tariffs, and stronger geopolitical ties could mean an economic boost for UK businesses operating in the Pacific bloc, and greater opportunities for both companies and assignees.
ETIAS Travel Registration Delayed
Originally proposed for 2021 and delayed to November of 2023, the new European Travel Information and Authorization System (ETIAS) has been delayed again—this time to an unspecified date in 2024.
ETIAS is intended for travelers to Europe who have a passport of a country that doesn't require a visa to enter a Schengen Area country. The Schengen designation applies to approximately 60 countries that allow for the "free and unrestricted movement" of its peoples across borders. For a complete list of participating countries, please visit the ETIAS website.
When ETIAS becomes operational, U.S. and European travelers will be required to apply for the no-visa process. If approved, the Schengen registration will be valid for a period of five years. ETIAS registration will have significant impact on relocating employees moving between participating countries, resulting in greater ease and efficiency.
Impact: The delay may impact those who had been expecting to factor ETIAS into their mobility strategies. Companies should check the ETIAS website for news on when the new implementation date is expected, and plan accordingly.
Companies Paying Employees to Move Closer to Office
According to a recent Wall Street Journal article, several major companies are reversing the trend of remote-work by requiring new hires to live within commuting distance to the office.
While U.S. relocation benefits have risen 75% compared to last year, companies including Walmart Inc. and Colgate-Palmolive Co. are requiring new employees to move near the office. This mandate is featuring in new hire relocation packages to support the move.
This dovetails with a broader trend as companies like Amazon, Apple, Disney, Goldman Sachs, Google, Twitter, and others are requiring a scale-back of remote work, and in some cases, a return to full-time attendance. Business Insider has published a listing of the major companies involved in this shift, and will update the list regularly.
Frequently cited reasons for the shift include greater opportunities for collaboration, training on company culture, and potential boosts to overall productivity. Companies have supported the desire to return to a more traditional workplace model with financial incentives, offering key talent sign-on bonuses designed to help encourage and cover the relocation. Relocation packages are expected to rise among the nearly 600 companies who participated in a recent survey for 2023.
Impact: The return-to-work trend has significant implications for talent attraction and retention. Companies should be mindful of the need to design or refine their relocation benefit packages, should they follow suit. For questions or assistance in designing relocation policy—and to ensure that your policy is optimally aligned for current practices—CapRelo can help.
Global Mobility Radar