CapRelo Insider 25 October 2023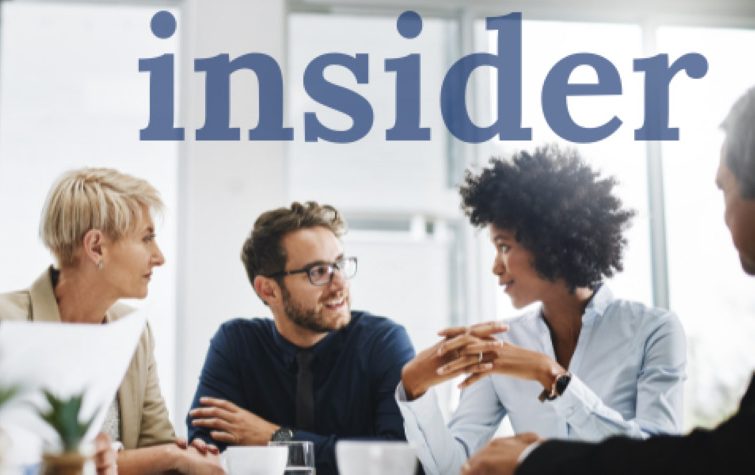 Global Corporate Housing Shortage: Challenges and Solutions Impacting Businesses and Employees
Worldwide ERC's recent Mobility cover story highlights the causes and impacts of the global housing shortage on corporate housing. In the United States, a shortage of 5.5 to 6.8 million housing units has been reported.
Several factors contribute to the housing shortage, including rising land and construction costs due to supply chain delays, regulatory hurdles, remote work trends, disruptions to corporate travel and relocation during the pandemic, and a shortage of skilled labor. Companies may have to pay higher rates for corporate housing, deal with longer minimum stays, and face more restrictive terms and conditions (e.g., "no pets allowed). 
Employees experience increased stress, financial hardship, and work-life balance challenges due to the housing shortage. Lack of corporate housing near employers has also led to longer commutes for some transferees and assignees. Specific regions and industries, such as tech and healthcare, are particularly affected.
Emerging trends in the corporate housing industry aim to mitigate the shortage's impact, including co-living arrangements, technology solutions, and new housing models like micro-apartments and apartment hotels. Providers are also talking to their clients to understand their needs and make sure there are enough units available to meet demand, which offers hope that the industry will find some balance again.
The future of corporate housing remains uncertain, with increased competition, specialization, and globalization expected. Adaptability, flexibility, proximity, and collaboration will be essential to navigate this challenging landscape and ensure sustainable solutions to the ongoing housing crisis.
The Impact: The global corporate housing shortage poses several challenges for corporate mobility managers and relocating employees, including increased costs, limited options, and potentially compliance issues as transferees and assignees seek non-standardized solutions. Addressing these challenges requires innovative solutions and a proactive approach to housing management in the corporate mobility sector.
Global Mobility Challenges: Rental Property Shortages in Major Cities
In addition to corporate housing shortages, a shortage of rental properties in major cities worldwide, including the UK, also poses significant challenges for assignees and their families. The industry magazine Relocate Global, highlights concerns about 'The Impact of Property Turmoil of Global Mobility' across the UK noting that the housing landscape has dramatically shifted for those seeking overseas assignments. In the UK, there is a severe scarcity of available rental properties, not just in London but also in cities like Manchester, Leeds, and Glasgow.
Several factors contribute to this housing shortage, including construction sector disruptions during lockdowns, economic instability, interest rate hikes, and a shift toward short-term rental agreements.
Securing rental properties in the UK has become increasingly difficult due to soaring rent rates, as landlords seek substantial increases amid rising interest rates. Negotiating special conditions like repainting or furnishing can be challenging, with these costs often falling on tenants. Deposit disputes have become formal and complex processes, requiring evidence submission and adjudication. Overall, the shortage of housing supply is causing stress for mobility managers and assignees in the face of increasing rents, inflation, and a competitive rental market.
The Impact:The severe shortage of rental properties in major global cities poses significant challenges for individuals relocating for work. This scarcity has created a fast-paced, competitive housing market. As a result, assignees have limited options, face skyrocketing rent rates, and encounter challenges negotiating conditions and deposit disputes. These conditions present complex challenges for corporate mobility managers, who must find creative solutions to facilitate successful employee relocations in a competitive and rapidly changing environment.
Market Focus: Proposed Increase in Texas Homestead Tax Exemption
The Texas legislature is currently considering Bill HJR-2, which seeks to elevate the homestead tax exemption from $40,000 to $100,000. This potential change holds the promise of lowering property taxes for homes that meet the criteria. Though the bill's fate hangs in the balance, tax authorities have recommended that preparations for the 2023 tax bills proceed with the presumption that the bill will be approved following the scheduled vote on November 7, 2023.
Considering this uncertainty, title commitments will now incorporate specific language, stipulating that taxes will be assessed based on the 2023 tax statement or bill. Should HJR-2 fail to secure approval, Texas tax collectors will institute supplementary tax bills to offset the variance. The due date for these supplementary bills will be immediate upon receipt, with delinquency starting after March 1, 2024.
To preempt potential complications, it is strongly advised that buyers and sellers formalize a written agreement pertaining to the payment of these supplementary tax bills, an integral component of the closing process. As taxes during property closings will be computed based on the "with new exemption" figure, tax proration will also be determined according to the 2023 billed amount.
For instance, a property valued at $740,000 and sold in 2023 would likely result in a total supplemental tax bill of $1,520.82 to be divided between the buyer and seller. Prospective buyers should discuss how to handle this situation with the sellers.
The Impact: The proposed HJR-2 bill in Texas has significant implications for both relocations and current homeowners.

The bill's potential passage would lead to lower property taxes, making homeownership more affordable and influencing housing choices. Budgeting considerations and the timing of relocations may be impacted.

For current homeowners, HJR-2 could provide tax relief through reduced property tax burdens. However, it necessitates adjustments to household budgets to account for the reduced tax liability. Current homeowners should also be prepared for potential supplemental tax bills that may arise if the bill passes, as these could impact their finances.

In essence, the bill's outcome will determine its impact, affecting the financial considerations of both relocations and current homeowners in Texas.
Global Trends in the Return to Office: Additional Insights
Following up on our September Insider issue which discussed "Updates on the Way We Work," we're eager to provide additional insights from Worldwide ERC on Workhuman's recent Evolution of Work Report. As readers are well aware, the post-pandemic workplace continues to be a subject of debate, with marked disparities in office reintegration across the globe. Various factors such as housing density, the duration of COVID-19 lockdowns, and cultural perspectives are instrumental in shaping the trajectory of remote work.
According to the Worldwide ERC notes remote work is more common in knowledge worker industries within the U.S., where productivity levels are consistently high. However, occupancy rates in U.S. offices fall behind those in Europe and Asia, leading to declines in the value of real estate. In Europe, remote work varies, with countries enacting flexible work laws, like the EU's "right to disconnect" initiative. In Asia, the successful control of COVID-19 led to a smoother return to office life, with traditional tools playing a role in the workplace. Latin America sees a focus on productivity and a preference for in-person work.
The Impact: These evolving work trends have a substantial impact on the mobility industry, with housing conditions, lockdown durations, and cultural influences profoundly affecting the patterns of office reentry. On the global scale, policy-making approaches differ; the United States largely leaves the management of office reintegration to individual companies, whereas Europe actively involves unions and worker associations in decision-making processes.

In response to these shifting dynamics, mobility managers must be nimble, adaptable, and well-informed. They face the formidable task of navigating this ever-evolving work landscape, striving to strike a balance between their organization's requirements and the preferences of their employees, all while adhering to local regulations. Leveraging the experience and networks of a Relocation Management Company like CapRelo can help with that balance. For more information on how CapRelo can help, connect with us, at +1 833 227 7356 or info@caprelo.com.
Global Mobility Radar