CapRelo Insider: 27 October 2022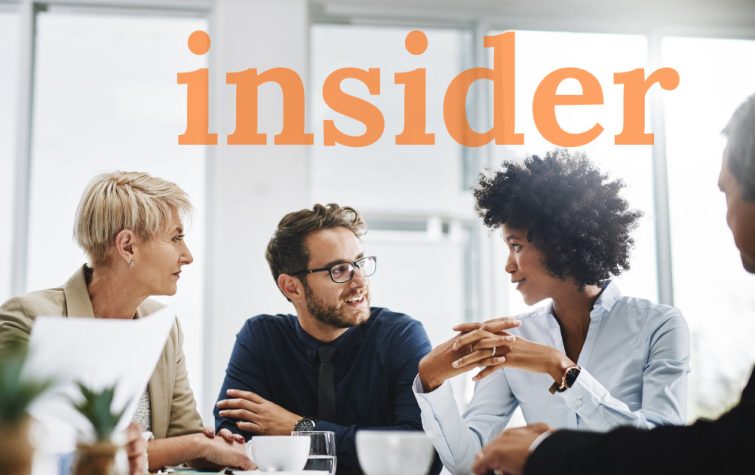 Something Just For You
International Relocation Center recently added some new features to help better prepare relocating employees. The new features include information on mental health services around the world and additional coverage on regions to which employees may be relocating to.
Mental Health Resources: IRC has provided links and necessary travel advice designed to help relocating employees prioritize mental health. Ranging from health care services to travel advisories, the updated page will be a helpful resource in providing necessary services. To see more information, click here.
New countries covered: You can now receive reports on French Guyana, Guadeloupe, Réunion, and Martinique. Loaded with additional resources, these reports will help prepare your employee for their relocation. To see a list of other locations covered, click here.
CapRelo can help you stay up to date on the latest resources for your relocation. Incorporating personal needs with business efficiency, CapRelo works to ensure that not only are your employees up to date but that they successfully reach their new location with ease. For more information on we can be of assistance, contact our services team here.
Latest Insights
France Proposes New Finance Bill for 2023
This month, the French government proposed a new finance bill that would be implemented at the start of 2023. The bill includes measures to index personal income tax schedules and provisions that would simplify the withholding tax procedures for some non-French employers.
The major changes are expected to be seen in the new regulations for withholding tax procedures. The bill is proposing to modify cases that include:
The employer is based outside of France in an EU member state or in a country or territory that has concluded an administrative assistance agreement with France to combat tax fraud and tax evasion as well as a mutual assistance agreement in matters of tax collection.
The French social security system does not cover the employee for the periods during which income is paid.
Impact: Even with the new regulations in place, there will be compliance obligations on behalf of foreign employers. Employers not established in France should expect to report every year the amount of net taxable income paid to each employee who is eligible under the proposed provisions.
Global mobility leaders should remain knowledgeable on the new provisions, especially as there may be some additional changes once it passes through parliamentary discussions. CapRelo can help you stay up-to-date and guide you through the new tax provisions in France. For more information, contact our services team here.
Source: https://home.kpmg/xx/en/home/insights/2022/10/flash-alert-2022-183
New Insights on Supply Chain Challenges in Asia
Earlier this month, Relo Network Asia released its Q3 report which gave insights into the current supply chain issues happening in 14 different Asian countries. The study surveyed respondents from countries such as Singapore, Cambodia, China, Japan, and Korea about the stability of the availability and costs of housing and household goods. Here are some of the major findings:
Short-term Housing: Q3 reflected a high and/or increasing price in short-term housing prices in Indonesia, Japan, Korea, Macau, Malaysia, Singapore, and Thailand.
Permanent Housing: In most countries, as permanent housing inventory decreased, the price for permanent accommodation increased. This trend appeared in the following countries: Indonesia, Japan, Korea, Malaysia, Singapore, and Taiwan.
Household Goods: The pricing and availability of household goods (utilities, cars, and furniture) remained relatively stable in Indonesia, Korea, Macau, the Philippines, Taiwan, Thailand, and Vietnam.
Impact: The report establishes patterns by region between the pricing and availability of relocation costs including housing and household goods. As global mobility leaders look to hire global talent and establish presences in Asia, these key findings will help them get a better overall look into the cost and efficiency of their employee's relocations.
Our CapRelo professionals can help you navigate the current market challenges. For more information, take a look at our services page today.
Source: https://morethanrelo.com
More Global Governments Offer Remote Work Visas
The trend of remote work visas continues to take global governments by storm. Recently, the government of Ecuador introduced a new remote work visa that would allow foreign nationals to work remotely in Ecuador for up to two years without sponsorship.
The visa was instituted to attract foreign nationals to work in the country. Currently, 183 regions and countries are eligible to apply for the visa.
The move toward remote work and digital nomad visas has been on the rise as the COVID-19 pandemic slows down globally. Earlier this year, countries increasingly introduced digital nomad visas which would allow foreign nationals to "telecommute" to their online jobs abroad. Currently, 24 regions globally offer remote work/digital nomad visa options.
Impact: The discussions surrounding remote work have had a continuous impact on how countries are approaching global talent. As more countries introduce opportunities for remote work, it may be easier to hire global talent, as well as establish business in desired markets.
However, this means that global mobility managers should remain diligent in their tax and immigration compliance for different regions.
CapRelo can be your partner in immigration and visa services. With 25 years of providing successful relocations, CapRelo works to ensure that your employees are taken care of while improving the global functions of your business. For more information on how we can assist, view our services page here.
Source: https://www.investopedia.com/countries-offering-digital-nomad-visas-5190861
US Housing Market Shows Cooling in Some Regions
According to Redfin's latest 2022 report, 10 major cities in the US are showing signs of cooling in the housing market. The study found that the markets cooling off the fastest were almost all on the west coast. Here are the current cities cooling off according to the report:
West: Seattle, WA., Las Vegas, NV., San Jose, CA., San Diego, CA., Sacramento CA., Phoenix, AZ., Oakland, CA., Tacoma, WA.
Midwest: Denver, CO.
Southeast: North Port, FL.
Impact: Redfin's Chief Economist stated, "These are all places where homebuyers are feeling the sting of rising home prices, higher mortgage rates, and inflation very sharply. They're slowing down partly because so many people have been priced out and partly because last year's record-low rates made them unsustainably hot".
It's unclear if we will continue to see a cooling down in other regions. However, global mobility leaders should stay up to date as it may present opportunities for relocation accommodations in the US.
Source: https://www.cnbc.com/2022/09/27/ten-us-cities-where-housing-markets-are-cooling-the-fastest.html
Global Shipping Predicted to Normalize
Last month, evidence arose that global shipping may be beginning to normalize. According to WERC's recent article, the number of container ships arriving in the Los Angeles port decreased from 30 to 17 within a year indicating a slowing in shipping.
Additionally, there has been a steady drop in demand because of the surplus in goods as well as inventory stockpiling sooner than expected in months past. Oxford Economics reported that supply strains have been gradually improving since September after hitting a high this past February. In order to control costs, ocean carriers have been tactically canceling sailings to accommodate ship size. This tactic is also an effort to possibly reduce price droppings in the future.
Impact: Despite the decrease in demand, the ongoing labor shortages and congested European ports may continue to cause issues with shipping.
On the other hand, an influx of new ships is expected to come in 2023 and 2024 which means that shipping delays could decrease as more ships will be in operation.
Navigating this trend is essential in ensuring the efficiencies of your relocations. CapRelo is here to help. To find out how we can be your partner in tackling challenges such as shipping, contact a member of our team.
Source: https://www.worldwideerc.org/news/mobility/supply-chain-forecasted-to-normalize
Mobility Radar
CapRelo's Mobility Radar is your added bonus of trends you should keep an eye on. We've detected important global mobility updates in Germany, South Africa, and New Zealand. For more information, be sure to subscribe to our monthly newsletter, CapRelo Insider.