CapRelo Insider – December 16, 2021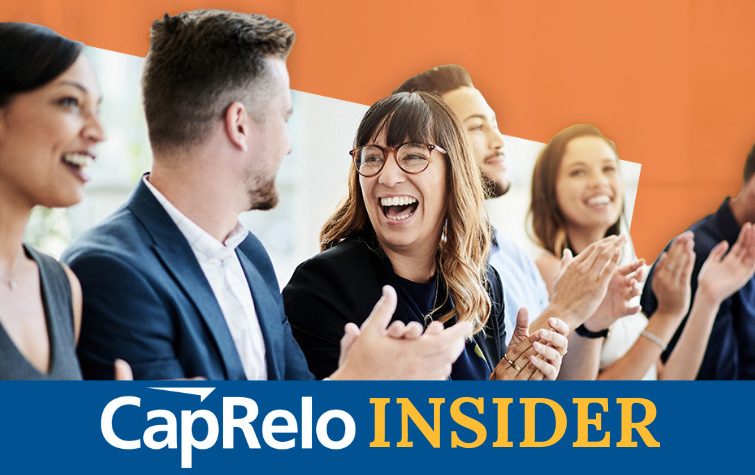 The CapRelo Insider provides a glimpse of news, trends, and happenings affecting the global mobility industry. Our experienced client services team provides updates and analysis directly to our clients, with policy and program recommendations that are best for their companies and employees. To learn more about how we can help you, contact us today.
To meet the needs of your mobile workforce, we recommend continuous evaluation of policy allowances and benefits. Below we outline new challenges and trends we observe in the field. Contact us if you would like to discuss how we can help you adjust your policy or program.
Something Just for You
How can you improve communication during an international or multilingual call? With colleagues who currently live or who have moved from countries around the world, communication with multilingual teams is a growing need. Workology offers three helpful tips to ensure clear communication for global employees.
Industry Updates
Rental Car Shortages Continue
Persistent supply chain issues continue to cause rental car shortages. From now through the new year, rental demand and prices are well beyond both 2019 and 2020 rates. The shortage is predicted to last at least through the first quarter of 2022.
How does this affect me/my program? Companies should expect higher costs for rental vehicles for their business travelers. They should also plan ahead as much as possible, aiming to book rentals well before two weeks out. If it's possible to pick up a vehicle on a Tuesday, that day offers the best deals.
Russia Introduces Mandatory Fingerprint Registration and Medical Examinations of Foreign Nationals
Starting 28 December 2021, foreign nationals arriving in Russia for employment and other purposes for periods of more than 90 days will be required to undergo fingerprint registration. Since 31 October, foreign nationals on work visas have been required to undergo a medical examination for infectious diseases, HIV and drug addiction.
How does this affect me/my program? Employers and business travelers will need to be prepared for Russia's new entry requirements. These changes may cost companies and business travelers additional time and money. These changes, as well as similar changes from other countries, may impact transferees' willingness to accept global assignments.
US Housing Inventory Hits All Time Low, Mortgage Market Reverses Course
The number of active home listings in the US dropped to a record low during the last week of November. While new listings are expected in 2022, inventory is likely to drop again leading to a lengthy queue into January. Analysts point to steady mortgage rates in addition to low inventory potentially fueling ongoing demand. Meanwhile a report from ATTOM cited a drop in the number of mortgage originations in the third quarter of 2021. This is the first time in over two years that total lending decreased in two consecutive quarters. However, home-equity lending rose for the second quarter in a row, which has not happened since mid-2019. It is too early to say whether this trend will continue and lead to a housing market slowdown, but the dip is significant.
How does this affect me/my program? Relocating employees may find it harder than ever to purchase a home in their new location. Employers should be prepared to provide assistance such as extended temporary living and home finding trips.
Vietnam Will Increase Social Insurance Contribution Requirements for Foreign Employees
Contribution rates to compulsory Social Insurance will increase starting January 2022 per Vietnam's Law on Social Insurance. The SI policy helps to ensure rights for foreign employees and fairness to local workers. Employer contribution rates will increase from 3.5% to 17.5% for most industries and employees will be expected to contribute 8%.
How does this affect me/my program? The increases could raise employment costs for companies and even result in lower net incomes for employees depending on their contracts. Companies should review any tax-equalized employee packages to ensure accuracy.
COVID-19 Travel Restriction Updates
Italy Tightens Restrictions on the Unvaccinated as COVID-19 Cases Spike
Those not vaccinated against COVID-19 will have limited access to public activities and services in Italy as of 6 December. Health passes are now required for all public transportation, and these are only available to the unvaccinated if they can produce a negative COVID-19 test from the past 48 hours. The pass is also required for access to hotels, theatres, cinemas, music venues, sports events, restaurants, and places of work. Companies should consider COVID-19 vaccination status and qualification specific to the host country as a standard component of the pre-assignment review process.
Canada Expands Travel Ban in Response to Omicron Variant
Canada has announced that foreign nationals from Nigeria, Malawi, Egypt, South Africa, Mozambique, Namibia, Zimbabwe, Botswana, Lesotho and Eswatini who have been in those countries over the past two weeks will be barred from entry. Canadians, permanent residents and those with the right to return to Canada will need to quarantine, undergo testing at the airport and await a negative test result to exit quarantine if they have traveled through any of these countries in the last two weeks.
Brazil Introduces Travel Restrictions for Southern African Nations
Flights to Brazil from Botswana, Eswatini, Lesotho, Namibia, South Africa and Zimbabwe have been suspended until further notice. Travelers who have passed through these countries must observe a 14-day quarantine period upon arrival in Brazil.
How does this affect me/my program? Companies and their business travelers will need to plan their travel routes accordingly to avoid being barred from entry to the countries mentioned above. Companies may also need to budget for extra time in temporary housing to accommodate quarantine measures. In addition to general expectation setting and planning for assignees transferring from these origin locations, companies should also consider impacts of personal travel. Holiday and year end home leave may generate personal travel to areas that are currently on travel ban lists or may be added.  Companies are encouraged to actively track and manage all assignee travel where it may impact assignments. Booking direct flights when possible can help to avoid issues with layover airport restrictions.
SIGN UP for an email notification when the next CapRelo Insider is published!